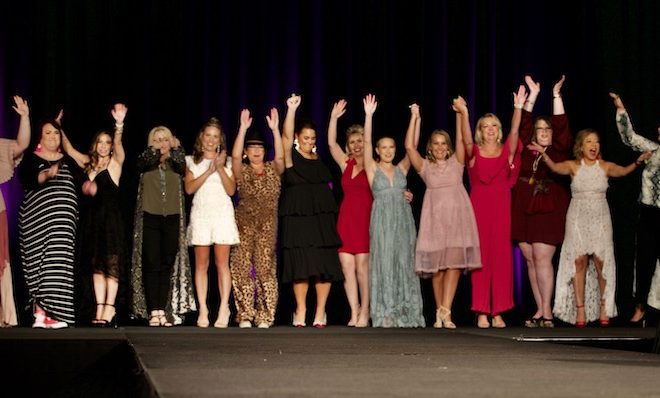 Photography by Rod Prado, Hello Woodlands
Fashion
Wine Women and Shoes celebrates 10 Years of iGoPink
By |
On Thursday, September 12, 2019, The Breast Cancer Charities of America/iGoPink celebrated the 6th annual Wine Women and Shoes event and highlighted the nonprofit's 10 years of service to the local community.
"We are so grateful for our wonderful community and supporters over the past 10 years," said Erica Johnson, Founder. "A decade of service for women going through breast cancer…we've touched tens of thousands of women and we will be honoring and celebrating our loved ones who have been impacted by this disease and thrived through it."
Wine Women and Shoes featured a New York-style runway show featuring local breast cancer patients and survivors as models, wine tastings, exquisite shopping from local boutiques, glitz and glam bar, and the coveted "Key to the Closet" experience that offers one woman nearly $5,000 worth of accessories and more!
Watch moments from the event on Hello Woodlands Instagram page:
"Wine, Women & Shoes is an evening of fashion, fun and supporting all those who have been impacted by breast cancer," said Alix Josey, Executive Director of The Breast Cancer Charities of America. "This event truly is one of doing good and having fun. Shopping, sipping, and being an advocate, what better way to enjoy a Thursday night?!"
View photos from the evening on the Hello Woodlands Facebook page!
Founded in 2009, iGoPink/The Breast Cancer Charities of America strives to empower and educate women locally and nationally on proper breast cancer prevention methods by living a healthy lifestyle. They also provide various program services to those undergoing treatment such as emotional and financial support, in which all of the proceeds from the evening will go directly back too.
Learn more at iGoPink/The Breast Cancer Charities of America at igopink.org.