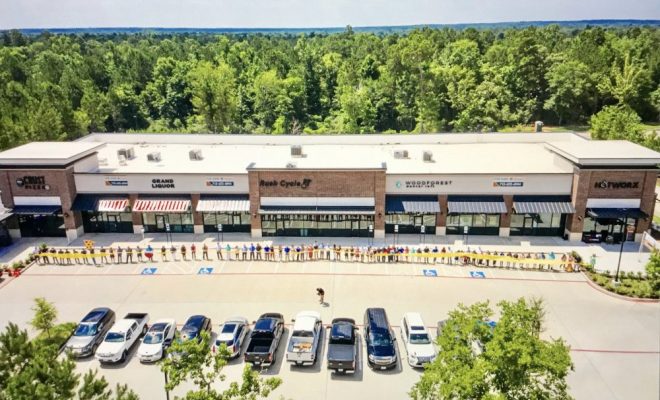 News
Woodforest holds 248-foot Ribbon Cutting for The Shops
By |
Montgomery, Texas – Woodforest officially welcomed The Shops at Woodforest on June 19 in a ribbon-cutting ceremony. It took all 75 people attending the event to hold the 248-foot yellow ribbon that stretched nearly the entire length of the retail center.
"We are so excited about the growth of our commercial district that we wanted to go big on our ribbon-cutting ceremony," said Faith Pitman, Woodforest Marketing Director. "It was pretty big! Thanks to all the Realtors, consultants, residents and others who joined us."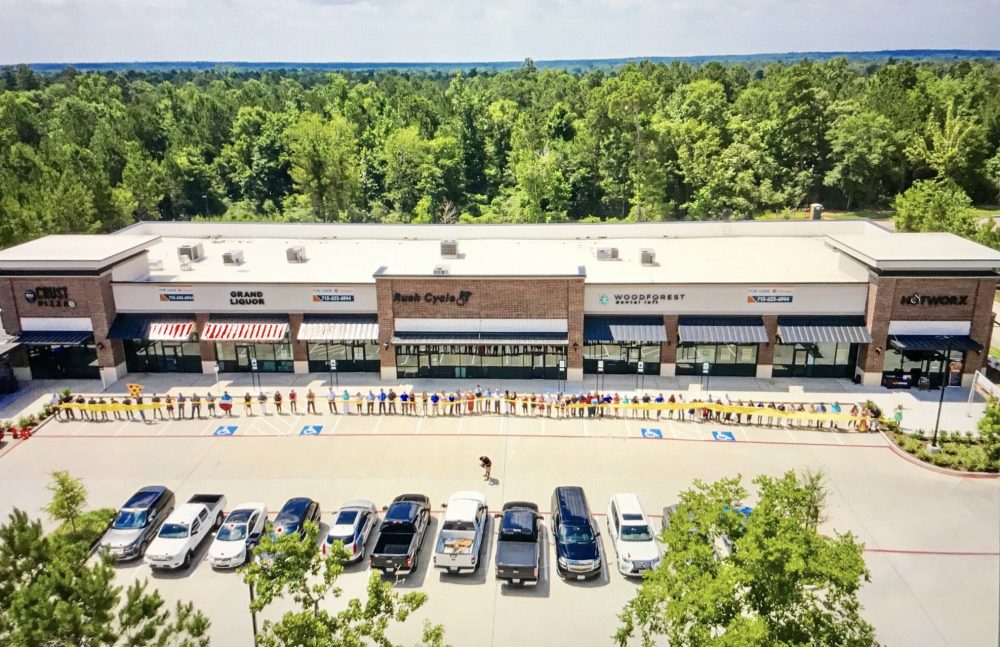 The first business to debut in the 17,000-square-foot center, RUSH Cycle, opened its doors in September 2018. Crust Pizza quickly followed and now, Woodforest Dental Loft, Grand Liquor and HOTWORX are also open.
The Shops at Woodforest is nestled into a 90-acre commercial district at Woodforest Parkway North and Fish Creek Thoroughfare in Woodforest. Also open in the area are a CVS pharmacy and Exxon Star Stop. Under development is Pine Market, a 40-acre village center planned for eclectic shops and restaurants around an event lawn for art festivals, yoga in the park, farmers markets and other events. A 40,000-square-foot Harvest Market will anchor the center.
A Johnson Development community, Woodforest is located five miles north of The Woodlands and six miles south of Lake Conroe. Sixteen builders offer new homes priced from the $190,000s to the millions. Learn more at www.woodforesttx.com.