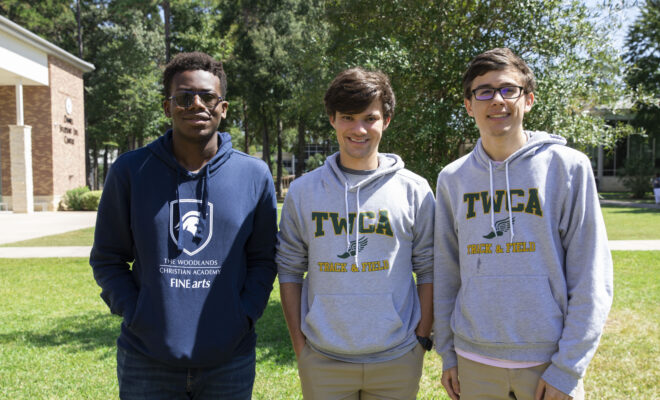 Photo Credit: The Woodlands Christian Academy
News
Woodlands Christian Seniors earn National Scholar Recognition
By |
The Woodlands Christian Academy announced that Ogechukwu Anugwom, Zachary Bagnoli and Davis Johnson have been named Commended Students in the 2023 National Merit Scholarship Program. Commended Students placed among the top 50,000 scorers of those who entered the 2023 competition by taking the 2021 Preliminary SAT/National Merit Scholarship Qualifying Test (PSAT/NMSQT®).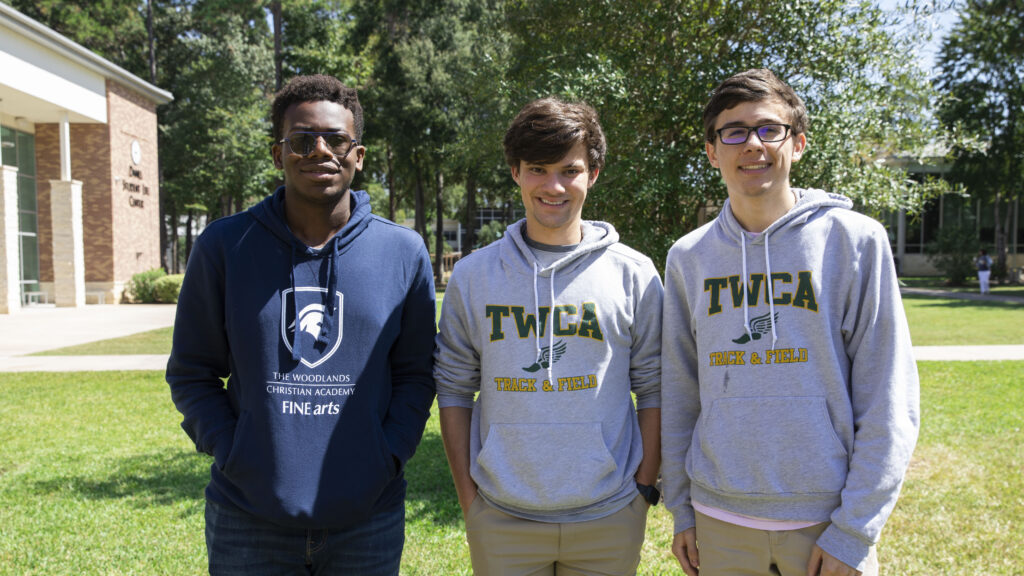 Amy Rowe, Director of High School Academic & College Advising, has been working with these students for years on test preparation and expressed her excitement – "I am so proud of our National Merit Commended Students. This is an amazing achievement and I anticipate they will place in the 99th percentile on the SAT/ACT, which is common for Commended Students."
Additionally, six students – Caden Cyr, Christiana Camarillo, Cristian Grieco, Jacob Rios and Sierrah Blackwell earned academic honors from the College Board National Hispanic Recognition Program. Emioritse Abraham was named a College Board National African American Recognition Program Scholar.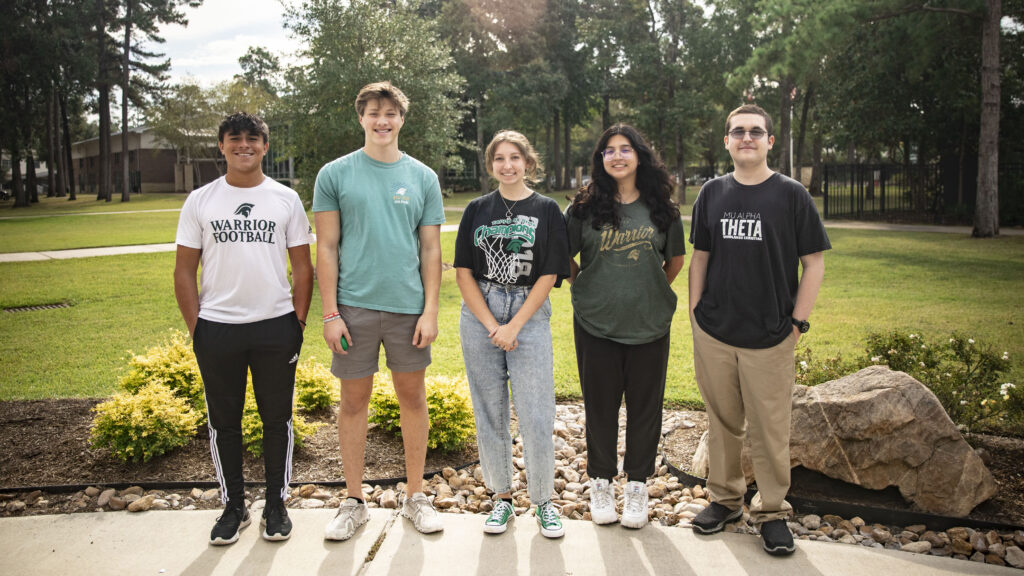 "Our nationally recognized students are among the top students from typically underrepresented groups in the country," Rowe said, "this honor distinguishes our students, making them stand out on their college applications. We are so proud of their hard work and determination!"
Woodlands Christian offers a rigorous academic program with college preparation starting in 8th grade and SAT/ACT test prep for 9th-11th grade. One hundred percent of graduating seniors are admitted to colleges or universities. Woodlands Christian is now enrolling grades PreK – 12th for the 2023-2024 school year with waitlists in some grades.
Advertisement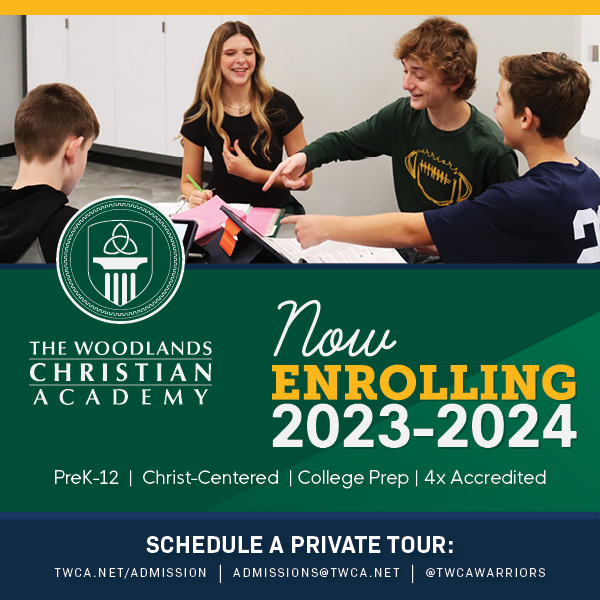 The Woodlands Christian Academy is a PreK – 12th grade college preparatory school that integrates learning with biblical faith and challenges students to reach their highest potential – spiritually, academically, physically and socially. For more information visit twca.net.