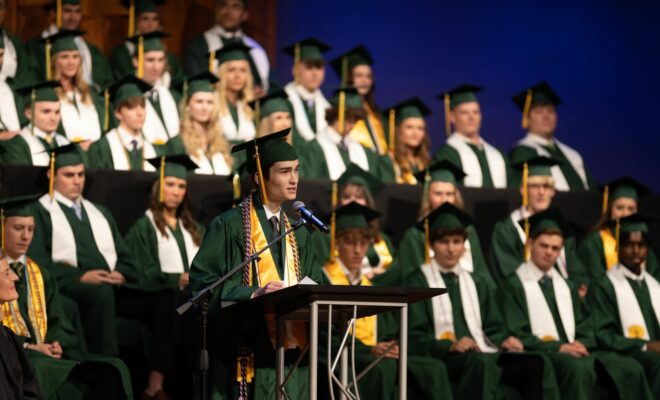 Photo Credit: The Woodlands Christian Academy
News
Woodlands Christian Seniors hold fast to faith as they graduate
By |
The Woodlands Christian Academy celebrated the Class of 2022 on Friday, May 13, 2022, with a commencement ceremony honoring 64 graduates. The Class of 2022 earned a record-breaking $11,621,740 in merit-based scholarship dollars, averaging $182,000 per student, including three National Merit Commended Students and 16 college athletes. Notable college acceptances include the United States Military Academy West Point, United States Naval Academy, The Wharton School of the University of Pennsylvania and many more.
The ceremony was held at Crossroads Baptist Church and opened with a processional and prayer before 2022 Valedictorian, Dominic Spahr gave a heartfelt address saying, "God designed each and every one of us with a purpose in life…Finding your purpose may not happen overnight, it may not happen in a year, or in even four years, but that does not mean you should stop searching."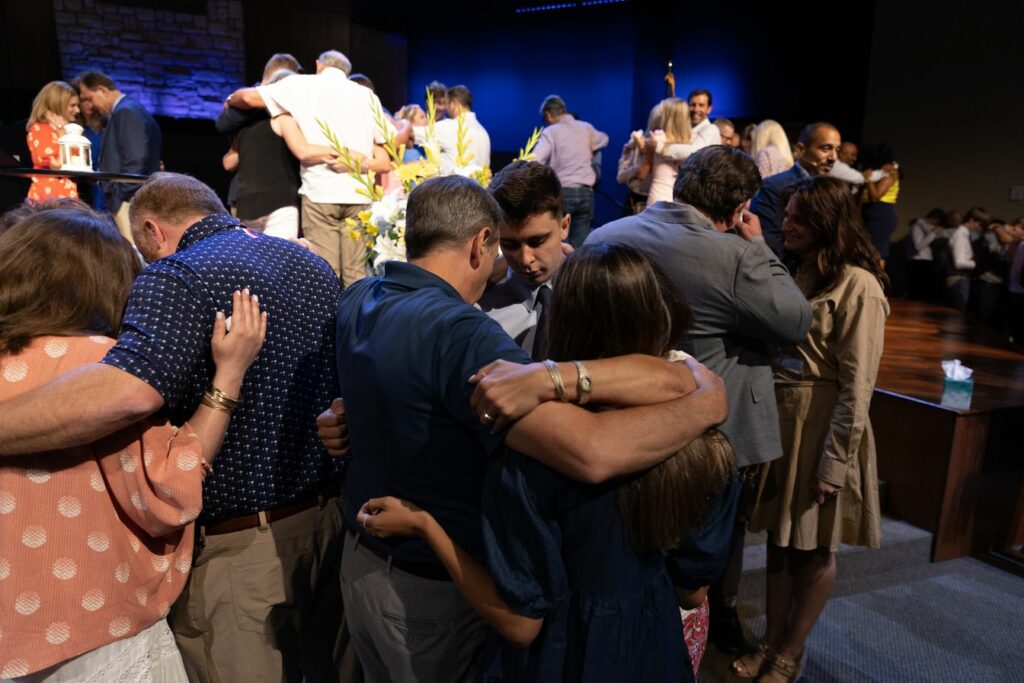 The day before graduation, Woodlands Christian held a Baccalaureate service with worship and a special message of faith to the senior class. Student speaker, Katie McGrath shared her personal experience at TWCA and urged fellow students to take hold of their faith, "Seniors, you have an entire summer before you go off to college. Use it. Make sure that you're firm in what you believe. You still have an opportunity to build your relationship with God before you go off to college."
This service is a year-end tradition to send-off the senior class and "charge" the current junior class as they assume a position of leadership as seniors in the fall. Seniors passed a symbolic "light of leadership" to the juniors and each prayed a special blessing over the other.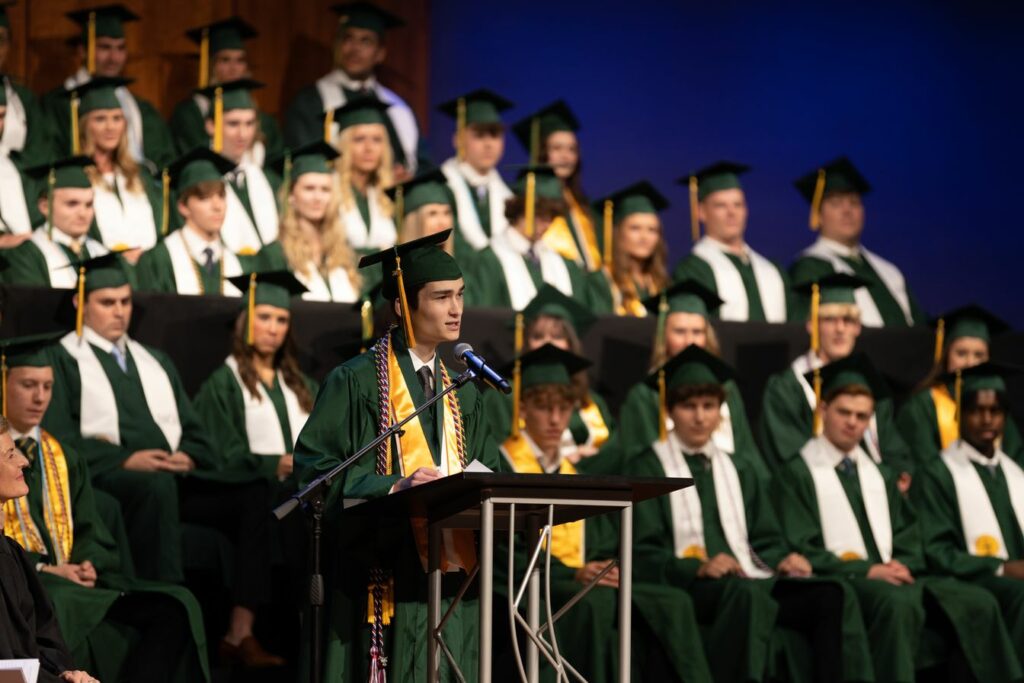 Woodlands Christian offers a rigorous academic program with faith integrated in the curriculum and co-curricular activities, providing students with a distinct college prep experience unlike any other. As an independent school, students at Woodlands Christian have the freedom to pray inside classrooms, throughout campus, with both their peers and teachers. Woodlands Christian is now enrolling grades PreK – 12th for the 2022-2023 school year.
The Woodlands Christian Academy is an independent, Christ-centered college preparatory school that integrates learning with Biblical faith and spiritual growth, and challenges students to reach their highest potential – intellectually, creatively, physically and socially – for the glory of Jesus Christ. For more information visit twca.net.