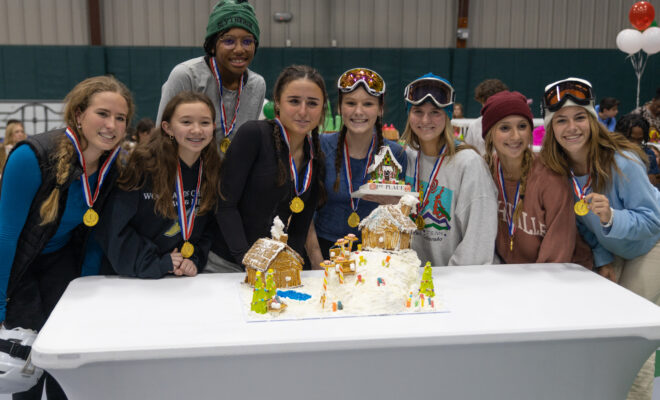 Photo Credit: The Woodlands Christmas Academy
News
Woodlands Christian Students compete in Annual Gingerbread House Competition
By |
On December 12, 2022, The Woodlands Christian Academy hosted its annual Gingerbread Competition for high school students in the David Gymnasium. The Gingerbread House Competition is one of the most highly anticipated holiday traditions at TWCA. With each passing year, the structures get more extravagant and lavish than the last – and this year was no different. Split up into their Chapel small groups, students planned for weeks – the theme, execution and design.
Held the day before finals begin, high school administrators created the event so students can decompress before the week ahead. The competition gave students the opportunity to unleash their creativity, relax and have fun with friends.
With a one-hour time limit, teams worked quickly to execute their building projects. Students came fully equipped with candy and snacks to decorate their houses, with the caveat that everything had to be edible. Dressed to match the theme of their creations, the teams went all out in their creativity. One team was outfitted as Secret Service agents with their version of the White House, and another team was dressed in lab coats next to an exploded chemistry lab where an experiment had gone wrong.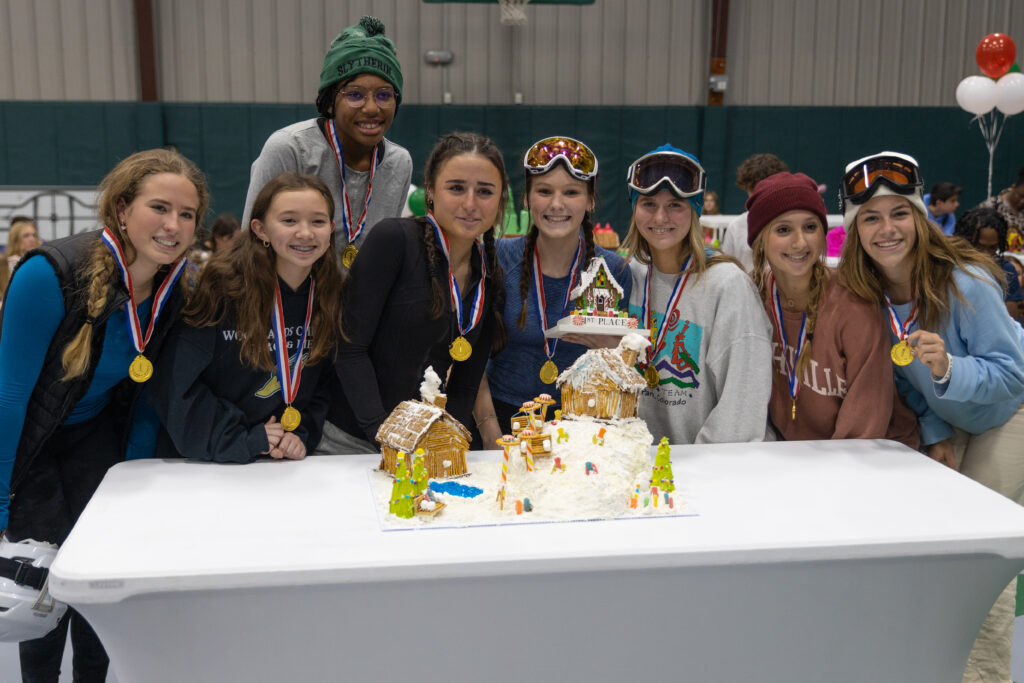 Advertisement
Judges scored the houses based on overall appearance, theme, originality/creativity, use of materials, team presentation and outfits. The winning team, led by senior Ellen Watt and faculty leader Mrs. Wendy Ruffner, designed a ski lodge situated on a snow mountain made of rice crispy treats, complete with a ski lift composed of peppermint sticks, Ritz crackers and edible dental floss! High school students agreed – the win was well-deserved for the attention to detail and ingenuity.
After a successful Gingerbread House Competition, students left making plans for how to win next year's contest.
Known for its balanced approach to education, Woodlands Christian strives to raise future leaders who are socially well-adjusted. Providing opportunities for students to socialize and build relationships is one of the distinguishing hallmarks of the school. Woodlands Christian is now enrolling grades PreK – 12th for the 2023-2024 school year.
The Woodlands Christian Academy is an independent, Christ-centered college preparatory school that integrates learning with Biblical faith and spiritual growth, and challenges students to reach their highest potential – intellectually, creatively, physically and socially – for the glory of Jesus Christ. For more information visit twca.net.