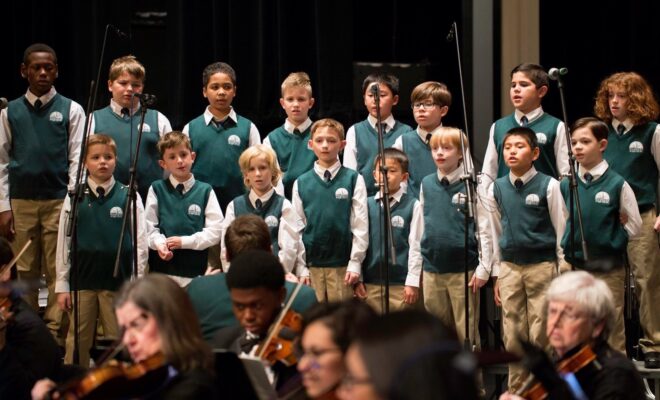 Photo Credit: The Woodlands Symphony
Events
Woodlands Symphony board donates 1000 free tickets to December 19 "A Classic Christmas" Concert
By |
The Woodlands Symphony's seventh annual free Christmas concert takes place 6 p.m. Sunday evening, December 19th at The Woodlands First Baptist Church South Campus.
It's a night of beautiful orchestral settings of classic Christmas songs sure to pull on your heartstrings. Joining The Woodlands Symphony for the first time is The Woodlands very own Luminari Boys Choir. Clarence Frank returns to the podium as guest conductor along with Alisa Pederson, concertmaster and violin soloist. Enjoy cinematic style arrangements of Greensleeves, We Three Kings, Do you Hear What I Hear, music from the Nutcracker, Home Alone and more.
Free tickets are available only at https://www.eventbrite.com/e/a-classic-christmas-with-the-woodlands-symphony-tickets-220641403377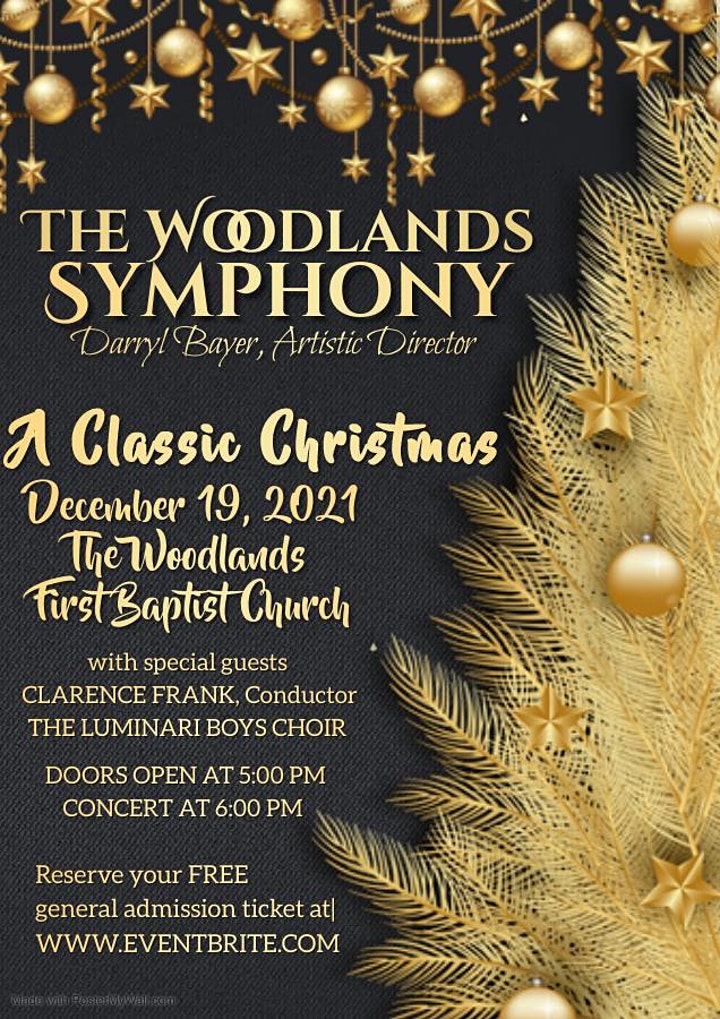 Free concerts have been a WSO tradition now for seven straight seasons. Originally the orchestra presented Handel's Messiah and the popularity soon grew to full orchestra presentations known as the "Super-Sized Christmas" concerts. The WSO kept the music alive during Covid with "A Swinging Christmas" featuring a jazz band and strings. In 2021, the Woodlands Symphony put on a free patriotic concert in July at The Woodlands Pavilion and a Beatles tribute in October at Creekside Park, also for free. Combined, these two concerts were attended by 9000 residents. With the addition of this, another 1000 tickets for "A Classic Christmas", The Woodlands Symphony will have entertained 10,000 music fans in less than six months without selling a single ticket.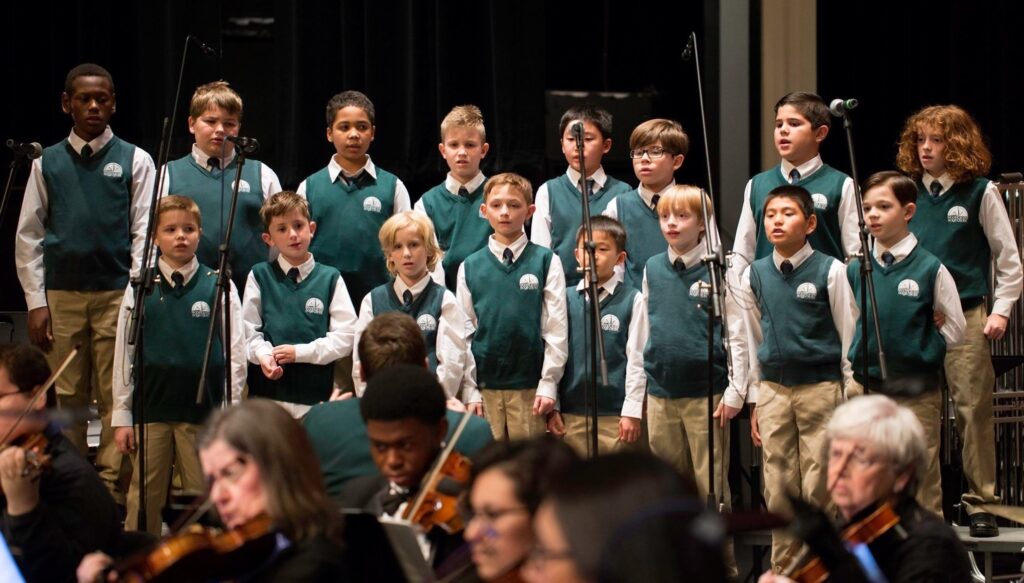 All this is possible thanks to the generosity of private donors, local businesses and government such as The Howard Hughes Corporation, Woodforest Wealth Strategies, The Woodlands Township, Weygandt Law and Richmond Realty. Artistic Director Darryl Bayer continues to promote the arts in The Woodlands area designing innovative programs with his very best hometown musicians that just might be your banker, nurse, music teacher or next-door neighbor. Guest Conductor Clarence Frank in his third appearance with the WSO wields a mighty baton with his commanding style and musical interpretations. Alisa Pederson leads the string section and soars with her beautiful violin solos. The Woodlands Symphony's reputation as the best community orchestra in the south Texas area grows each year with their talent and dedication. With growth comes opportunity and in January of 2022, limited auditions in some sections will be held. Contact Darryl Bayer, director@woodlandssymphony.org for more information.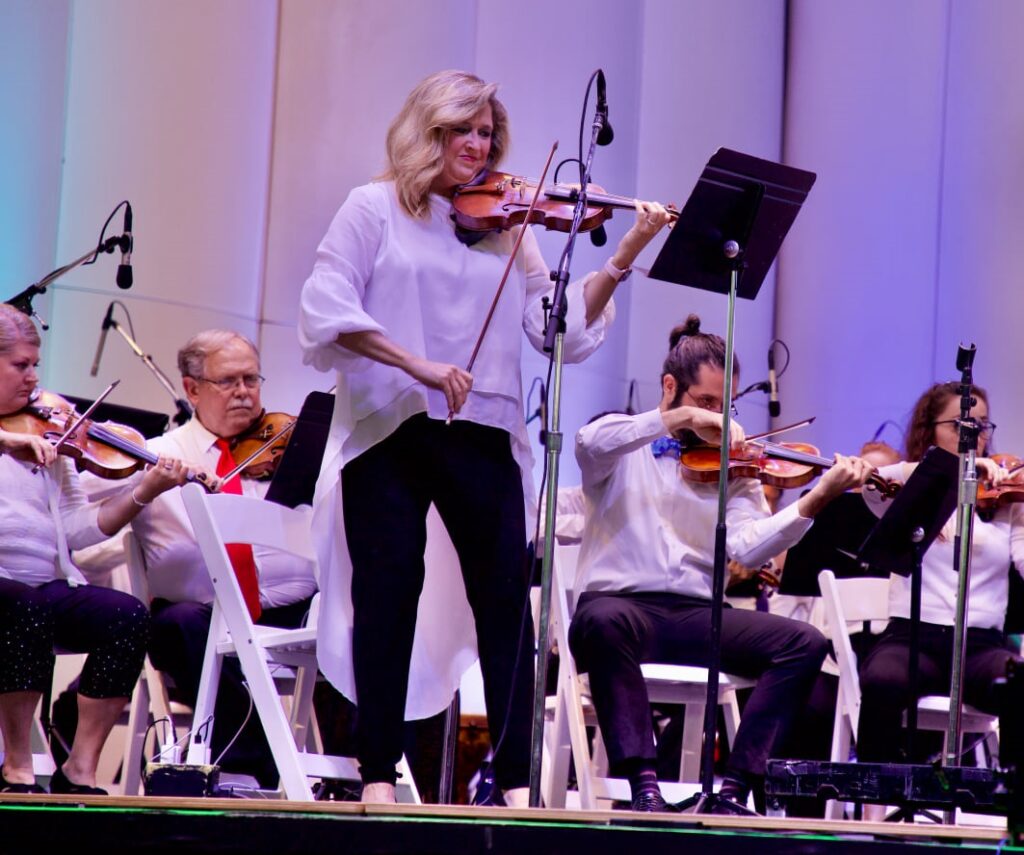 Source: Darryl Bayer, Artistic Director, The Woodlands Symphony