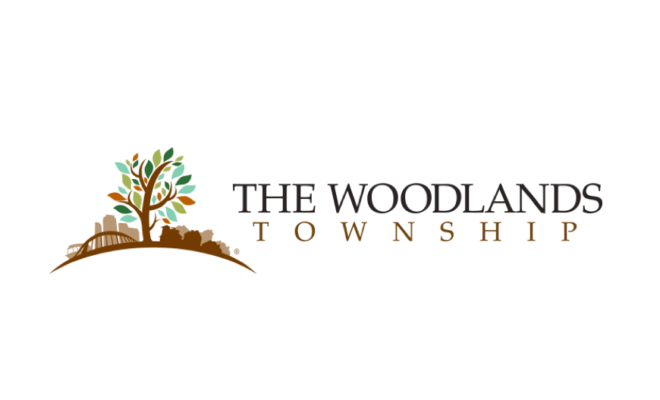 Hurricane Harvey
The Woodlands Township storm update, Facebook Live updates begin
By |
THE WOODLANDS, TEXAS (Tuesday, August 29, 2017, noon) From The Woodlands Fire Department in conjunction with Montgomery County Office of Emergency Management
The Woodlands Fire Department and emergency officials continue to monitor the effects of Tropical Storm Harvey on The Woodlands.
There are no working evacuations in The Woodlands at this time.
The Woodlands Township Chairman Gordy Bunch and Fire Chief Alan B. Benson held a press conference yesterday to address resident concerns about the storm. The press conference was streamed live on Facebook, Twitter, Instagram and the Township's website. You can also watch a recording of the press conference.
As of Tuesday, The Woodlands Township will begin Facebook Live updates with Township Chairman Bunch visiting areas around The Woodlands. Go to The Woodlands Township Facebook page to watch at www.facebook.com/thewoodlandstownship.
Here is the latest information as of noon Tuesday, August 29, 2017:
Residents are asked to stay home and off the roads. The Woodlands Fire Department reminds all residents to stay out of rising waters due to unpredictable currents and unforeseen dangers. If you need help, please call 9-1-1.
WEATHER UPDATE
Tropical Storm Harvey continues to track slowly NNE (5mph), intensity holding steady with max sustained winds at 45 mph. Threat for additional heavy rain mainly eastern counties (Chambers, Liberty, Polk) but with catastrophic flooding ongoing any additional rain can cause problems.
There is no risk of tornadoes in The Woodlands area associated with this storm. Latest forecast total for additional rainfall through 7 a.m. Wednesday, 0.5 to 1 inch. Total additional rainfall through Thursday morning, 1.5 to 2 inches.
HIGH WATER LOCATIONS
The San Jacinto River Authority continues to release large quantities of water from Lake Conroe however has been reduced significantly. Harper's Landing residents now have access in and out of the area and encroached waters should start receding.
A federal disaster declaration has now been updated to pending status.
No active evacuations in The Woodlands.
SHELTER LOCATIONS
Lone Star Convention Center in Conroe, 9055 Airport Road, 77303. Does accept pets.
St. Simon and Jude Catholic Church, 26777 Glen Loch Drive, The Woodlands 77381.
Creekside Park Junior High, 8711 Creekside Green Drive, The Woodlands, 77375
Some shelters are accepting pets with owner supervision.
College Park High School is back on the list.
POWER
According to CenterPoint Energy, there are approximately 848 customers still without power within Creekside Park, mostly on the west side of Kuykendahl due to the inability to access the area because of high water. As soon as the area can be accessed safely by officials, they will resume response and restoration efforts.
Due to danger to residents and the public presented by electrical distribution facilities impacted by flood waters, electric service is subject to being disconnected in flooded areas until flood waters recede to the point this danger no longer exists. Affected residents are to be notified by the power companies prior to a disconnect. When the hazard is mitigated, power companies will restore power to these homes as soon as possible.
The public is urged to follow these important electric and natural gas safety tips:
Electric
Stay away from downed power lines. Be especially mindful of downed lines that could be hidden in flood waters and treat all downed lines as if they are energized.
Once away from the area, call CenterPoint Energy and we will respond as soon as it is safe to do so.
When possible, we recommend that you contact a licensed electrician to advise and assist during flood conditions in turning power off at the breaker box and back on. If it appears that water will get as high as the outlets in your house, we recommend that you cut off power at the breaker box only if you are able to do so safely and without standing in water.
If you experienced flooding above the electrical outlets in your home, contact a licensed electrician before turning on the main circuit breaker or trying to restore power.
All electrical appliances and electronic equipment that have been submerged in water need to dry thoroughly for at least one week. Then, have them checked by a qualified repair person before turning them on. Attempting to repair a flood-damaged appliance could result in electrical shock or death. Attempting to restart it could result in further damage and costly repairs.
If the outside unit of an air conditioning system has been under water, mud and water may have accumulated in the controls. Have the unit checked by a qualified air conditioning technician.
Natural Gas
Do not turn off your natural gas service at the meter; doing so could allow water to enter the natural gas lines.
Be alert for the smell of natural gas. If you smell gas, leave the area immediately on foot and tell others to leave, too.
If you smell gas, do not turn the lights on or off, smoke, strike a match, use a cell phone or operate anything that might cause a spark, including a flashlight or a generator.
Do not attempt to turn natural gas valves on or off. Once safely away from the area, call 888-876-5786 and once it is safe, CenterPoint Energy will send a trained service technician.
SCHOOLS
As of this posting, Conroe ISD, Magnolia ISD, Tomball ISD, all closed until Sept. 5, 2017.
TRASH
Waste Management will not provide pickup services on Tuesday. There will also not be any Simple Recycling textile pickups. More information about trash and recycling pickup and solid waste tips and solutions during storm events.
Waste Management curbside service will resume Wednesday, 8/30. Important details to note:
• Service days are pushed forward 2 days this week only. If your normal service day was Monday, 8/28 you will be serviced on Wednesday, 8/30. Friday service areas will be serviced on Sunday, 9/3.
• The service schedule will return to normal next week, the week of 9/4.
• Available services the week of 8/28 include trash, yard trimmings and existing bulk pickup requests (new requests will not be accepted this week). Recycling service is NOT available this week due to flooding issues with our regional processing facility. Recycling will resume the week of 9/4.
• Labor Day will NOT interrupt or delay services. Waste Management will provide curbside pickup of trash, recycling and yard trimmings to all residents on their regularly scheduled service day, including Monday, September 4.
• The Recycling Drop-Off Center at 5310 Research Forest Drive, will maintain normal operating hours beginning Wednesday, 8/30:  Wednesdays from 4 p.m. to 7 p.m. and Saturdays from 9 a.m. to 2 p.m.
• Please continue to follow all normal solid waste guidelines: www.thewoodlandstownship-tx.gov/trashandrecycling.
•Montgomery County will manage all storm debris removal. Waste Management will NOT pick up storm debris. The Montgomery County Office of Emergency Management will notify residents once they are prepared to field requests for debris removal.
PLEASE DO NOT CONTACT THE COUNTY UNTIL FURTHER NOTICE REGARDING DEBRIS REMOVAL.
All available resources are currently dedicated to emergency response. Thank you for your cooperation.
DRINKING WATER SAFE in The Woodlands, despite rumors
Despite numerous rumors throughout social media, the two major municipal water districts serving residents in The Woodlands report water is safe to drink.
The Woodlands Joint Powers Agency (WJPA) reports drinking water for residents of The Woodlands is totally safe. Here is contact information: 855-H2o-SAVE (855-426-7283)
For residents in Harris-Montgomery Counties MUD 386, drinking water remains SAFE, according to municipal utility district officials. All drinking water plants are operational at this time. The wastewater system is operational, but is being overfilled with stormwater. This is resulting in wastewater mixed with stormwater that may escape the system. Please try to stay out of flood water, if possible. This does not impact drinking water, which remains SAFE. To report MAJOR water or wastewater emergencies, please contact Municipal District services at 281-290-6503.
At this time, Harris-Montgomery Counties MUD 386 drinking water remains SAFE. Two of the three drinking water plants are operational. The wastewater system is operational, but is being overfilled with storm water. This is resulting in wastewater mixed with storm water that may escape the system. Please refrain from flushing or using water inside of your home as much as possible and try to stay out of flood water. This does not impact drinking water, which remains SAFE. Stay tuned to local media for updates regarding Spring Creek. Our vehicles are staffed and stocked. However, we expect to have difficulties reaching heavily flooded areas. To report MAJOR water or wastewater emergencies, please contact Municipal District Services at 281-290-6503.
ROAD CONDITIONS
Go to https://mctxoem.org/ for alerts and advisories including road closures.
Kuykendahl is open at the Spring Creek bridge, both ways. Gosling bridge is only open going south.
Here are other roads/intersections reported to have water or impassable:
GROGANS POINT / FIREFALL
GOSLING / CREEKSIDE (COUNTY LINE)
CHAPARRAL WAY (TLTR)
OLDE LANTERN WAY (TLTR)
GLEN LOCH DR ALL THE WAY TO TIMBERLINE DR
SAWMILL / S HIGH OAKS
VOLUNTEER INFORMATION
Interfaith of The Woodlands will accept donations of food, clothing, bedding items and new undergarments.
For those asking about volunteering for the Red Cross, visit www.RedCross.org to learn about volunteer opportunities and submit an application.
Donations may be made to the Montgomery County Food Bank Hurricane Harvey Relief Fund by visiting the Montgomery County Food Bank website.
The Woodlands Fire Department reminds all residents to stay out of rising waters due to unpredictable currents and unforeseen dangers and to stay safe!
TOWNSHIP OFFICES
Township offices will remain closed for Tuesday, August 29, 2017, with only essential personnel reporting.
The Woodlands Express and Town Center Trolley operations are suspended until further notice.
For additional information, please visit www.thewoodlandstownship-tx.gov.