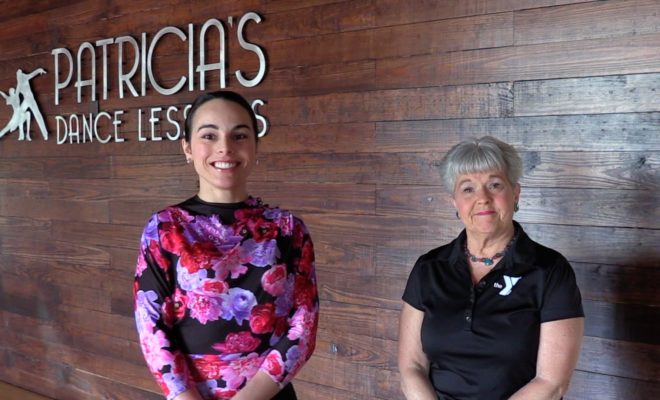 Events
YMCA Dancing with The Woodlands Stars is April 12
By |
THE WOODLANDS, TX – Each year, volunteers take to the dance floor to compete for votes and raise funds for The Woodlands Family YMCA. Every dollar raised from the purchase of tables, seats, auction items and votes goes to the YMCA Annual Campaign, which makes community-strengthening Y programs like swim lessons, after school care and youth sports available to everyone regardless of age, income or background.
The Woodlands Family YMCA's "Dancing with The Woodlands Stars" is a unique charity event that will be held on Thursday, April 12 at 6 p.m. at The Woodlands Waterway Marriott and features 12 local leaders as the live dance entertainment.
Patricia's Dance Lessons has partnered with the Y to provide the dance partners, lessons and choreography for the community stars. Patricia Rochester, Owner and Studio Director of Patricia's Dance Lessons, In July 2011 she founded Patricia's Dance Lessons in The Woodlands, so she can share all of her knowledge with many other people that have this passion for dancing or are curious about learning it. Learn more about Patricia and Patricia's Dance Lessons at PatriciasDanceLessons.com.
Watch the video interview below with Roxanne Davis of The Woodlands Family YMCA and Patricia Rochester of Patricia's Dance Lessons.

The cast of stars who will be Dancing for a CAUSE in 2018 are:
Lisa Brooks: Consolidated Communications
John Garrett: RE/MAX Carlton Woods
Whitney Montgomery: Memorial Hermann The Woodlands Medical Center &
The Woodlands Lifestyles & Homes Magazine
Krystal Hopton: CHI St. Luke's Health The Woodlands
Dan Altom: The Woodlands Young Learners Academy
Dr. Jenifer Powers: Texas Children's Hospital The Woodlands
Dr. Jay Kovar: Tomball Regional Emergency Physicians PA and Phi Air Medical Texas
George Musselman: Bogart Wealth
Marc Atnipp: FDI Creative
Henry Stevens: Investment Advisory Services Inc.
Cindy Bryson and Justin Staats: Veteran Heroes for Freedom
Dana Tyson of Sunny 99.1 and Ted Oberg with ABC13 will co/emcee for the evening, which will include a live and silent auction, dinner and the opportunity to dance with the stars when the dance floor opens.
Did you know your local YMCA provides more than $600,000 annually in financial assistance to local families? The Y is committed to being available to ALL.
"Tables are selling fast," said Roxanne Davis, YMCA Community Liaison/Event Director. "This event is the talk of the town. Guests are eager to witness a friend, colleague or family member step out of their comfort zone and onto the dance floor for such a worthy cause. Plus we have some fabulous auction items this year including Hot Air Balloon Ride, unique pieces of Texas History, autographed sports memorabilia including items from our World Series Champions Houston Astros, Red Hot Houston Rockets and fan favorite Houston Texans! Please join us. You will have FUN. You will be INSPIRED. You will make a Difference!"
First organized in 1886, the YMCA of Greater Houston is one of the city's leading nonprofits dedicated to strengthening communities through youth development, healthy living and social responsibility. The YMCA, a United Way of Greater Houston agency, seeks to serve all – regardless of age, income, faith or background and we welcome everyone. In the greater Houston area, 36 YMCA centers, one overnight camp and hundreds of program sites nurture the potential of children and teens, improve the city's health and well-being, and provide opportunities to give back and support neighbors. Anchored in the Houston community, the Y has the long-standing relationships and physical presence not just to promise, but to deliver lasting personal and social change. To learn more, call 713-659-5566 or visit ymcahouston.org.
To purchase a table or individual admission, contact Roxanne Davis, 281-681-6730 or email rdavis@ymcahouston.org. For more details, visit ymcahouston.org/dancing-with-the-woodlands-stars.