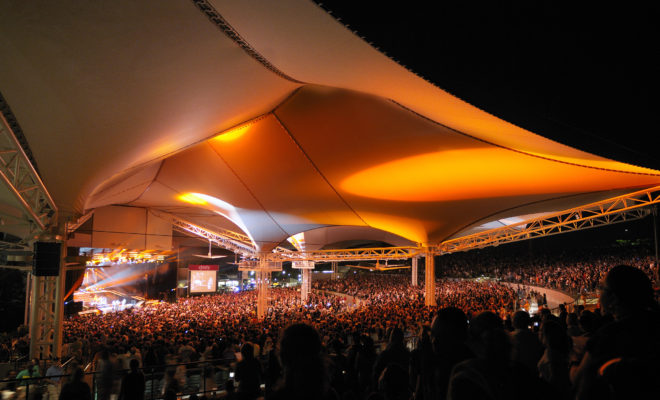 Events
Pavilion Announces 2017 Concerts and New Director
By |
The Cynthia Woods Mitchell Pavilion has been undergoing major construction that includes a newly constructed VIP Club and operations building, new canopies at the concessions and entrance gates as well as a refresh to the dressing rooms.
Learn more about the renovations and new facilities at the pavilion here.
2017 Concert Schedule
[as of March 7, 2017]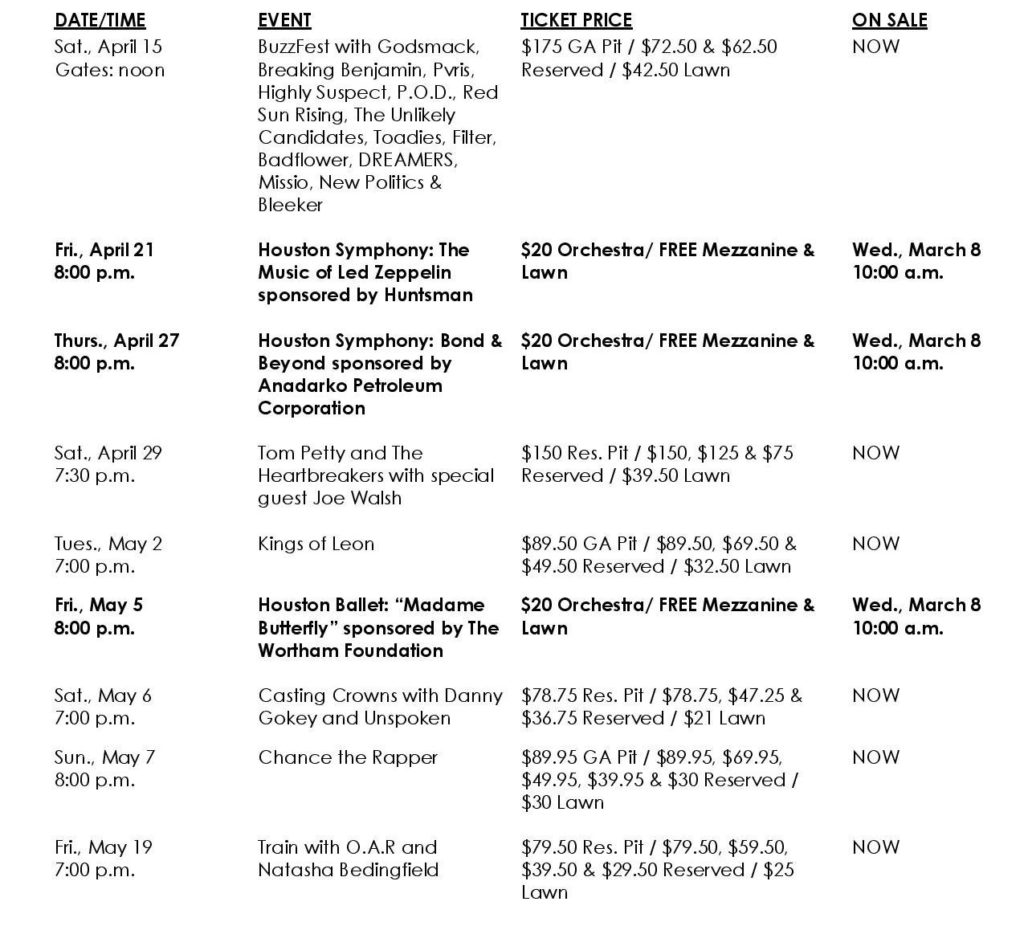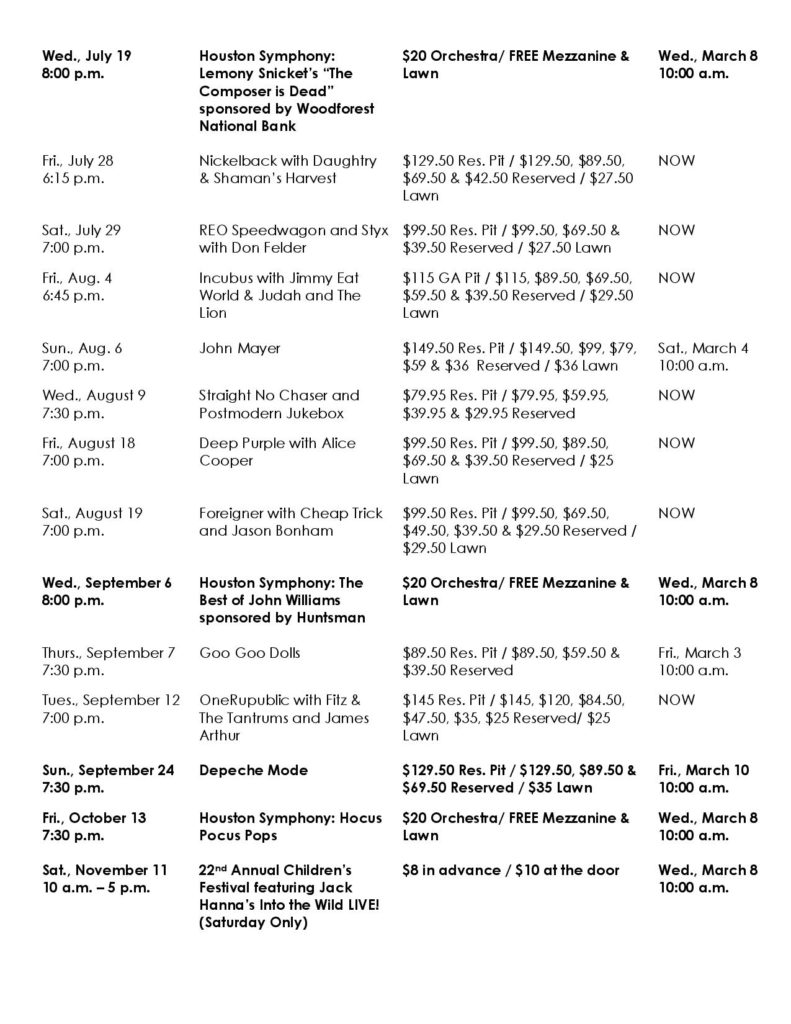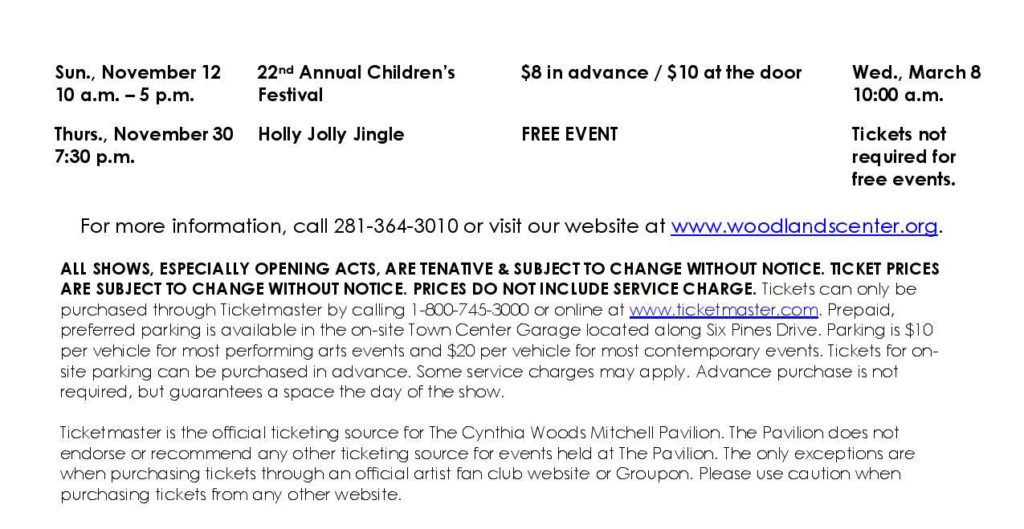 The Center for the Performing Arts at The Woodlands, home of The Cynthia Woods Mitchell Pavilion, has named Cameron Klepac the new director of marketing & education for the entertainment venue effective March 6, 2017. In this position, Klepac will assume responsibility for all performing arts marketing and education efforts on behalf of The Pavilion.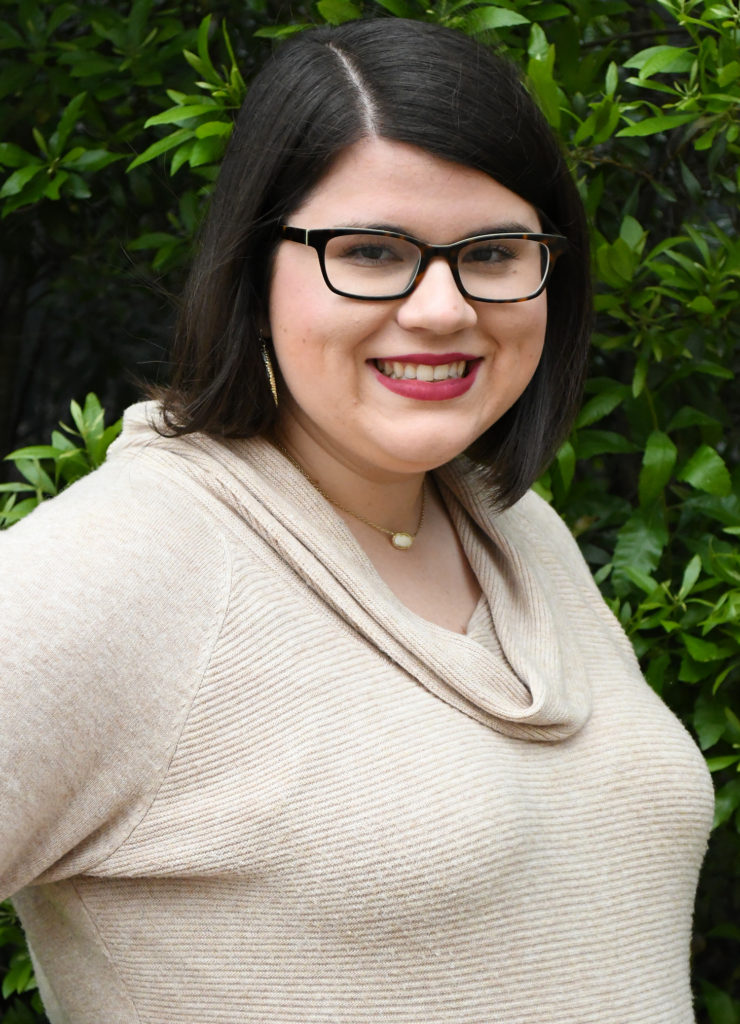 Klepac has an extensive background in the marketing and events industry. Most recently, Klepac served as assistant director of public relations and education for The Pavilion. Prior to The Pavilion, she oversaw brand management and events for The Woodlands Convention and Visitors Bureau and Sam Houston State University respectively. "Over the last year, it has been a privilege to learn of the Mission and history of The Cynthia Woods Mitchell Pavilion," she said. "I look forward to growing our efforts in my new role."
"We were pleased to have Cameron as an existing part of our team ready to expand her role at The Pavilion," said Jerry MacDonald, president and CEO of The Pavilion. "We look forward to her contributing to our continued success."
Klepac holds both her bachelor's in mass communication- public relations and masters of business administration degrees from Sam Houston State University.
If you would like more information about The Pavilion, please visit www.woodlandscenter.org.