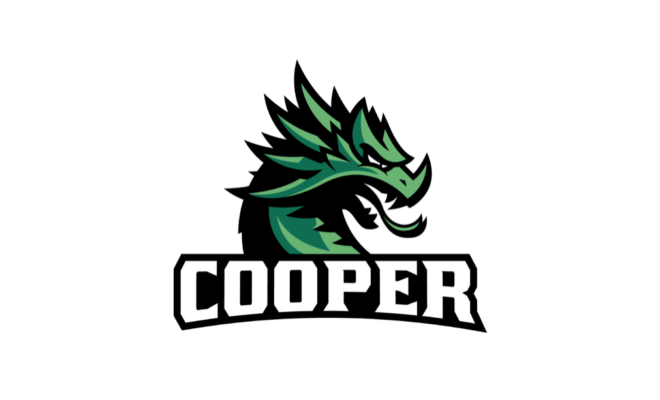 Fitness & Sports
2017 Season Preview of Dragon Football
By |
As a new school year begins, The John Cooper School starts its seventh season of football and sixth season of high school football. This year also marks the fifth season Cooper will have a varsity football team. Cooper will field Varsity, JV, 8th grade, 7th grade, and 6th grade teams for the third year in a row and the ability to field five teams will depend on solid numbers. This year Cooper will suit up 100 football players over seven grade levels.
"As we enter our seventh season of football at John Cooper, we have made great progress. The players are much more familiar with the game and the expectations than they were just two to three years ago. Competing in SPC 3A last year was quite the experience and we held our own. Winning the school's first two conference games was a great motivator for the players. We are more experienced and have more depth than in the past. I expect great things out of this team. Go Dragons!" – Coach Brent Landrum
John Cooper has been a member of the Southwest Preparatory Conference (SPC) since the 2004-2005 school year. With the formation of the SPC 3A division for football only, the John Cooper varsity team will be competing for a SPC 3A championship for the second season along with conference foes Austin St. Andrew's, Arlington Oakridge, Irving Cistercian, Dallas Greenhill, Ft. Worth Country Day, Ft. Worth Trinity Valley, and Oklahoma City Casady.
The varsity team is prepared for a challenging schedule. They will scrimmage Ft. Bend Christian and Lutheran North in a three-team scrimmage on Friday August 18th at Ft. Bend Christian. Cooper will travel to Second Baptist for a second scrimmage on August 25th. Home games will be against Irving Cistercian, KIPP Houston, and Arlington Oakridge. Away games will be against Iola (UIL 2A), Austin St. Andrew's, Ft. Worth Trinity Valley, Ft. Worth Country Day, and Dallas Greenhill.
Cooper will play one neutral site game vs. Oklahoma City Casady School at Apogee Stadium on the campus of University of North Texas. The game is set for October 14, which is the day before the annual Red River Rivalry between the University of Texas and the University of Oklahoma.
View The John Cooper Athletic Schedule here

Players to Watch
Varsity returns 16 of 25 lettermen from last year's 3-6 team. After graduating nine seniors, Cooper looks to an impressive group of eight seniors to lead the team. All eight seniors have at least one varsity letter. Five of the eight seniors have played football at Cooper since the inception of the football program in 2011.
The team will be led on defense by senior linebackers and captains Eric Grosser (6'1" and 175 lbs.) and Andrew Saibara (6'0" and 210 lbs.). Grosser and Saibara are the school's second and third leading tacklers respectively. Grosser and Saibara have both been named to the Houston Touchdown Club Private School Preseason Team.
Other linebackers will be junior Matt Krehbiel (5'11" and 170 lbs.), senior Jordan Smith (5'9" and 165 lbs.), sophomore Cameron Reed (6'0" and 220 lbs.), sophomore Joe Wilkins (6'2" and 185 lbs.), and freshman Jake Peterson (6'1" and 175 lbs.)
Senior captain defensive end Preston Burnett (5'11" 190) will anchor the line. He'll be joined by a host of solid defensive lineman including senior captain Mason Chimenti (6'0 and 200 lbs.), senior Cameron Richardson (5'11" and 290 lbs.), senior Jack Smith (6'0 and 180 lbs.), junior Gerald Leon Caraway III (Tre') (5'11" 245 lbs.), and junior Banner Chapman (6'1" and 225 lbs.). The depth on the defensive line is the best in Cooper football history.
The secondary will be manned by senior cornerback Ryan Reid (6'0" and 165 lbs.). Reid is a talented ball hawk and plays cornerback with great technique. The other cornerback will be sophomore Thomas Elkhoury (5'9" and 155 lbs.) Safeties will be junior Logan Leax (6'0" and 170 lbs.) and junior Rob DeLoit (5'10" and 150 lbs.). Leax and DeLoit bring a lot of football experience to the back end of the defense.
Junior transfer Evan Godwin (6'0" and 175 lbs.) will add depth at safety while. Godwin is an accomplished baseball player that is looking to fill a role on defense and offense for the Dragons.
Junior Evan Minarovic (5'10", 165) returns to run the Dragons spread attack at QB. Minarovic brings a dual-threat dimension to the offense that the Dragons have not had the past four seasons. His elusiveness plus accuracy and arm strength make him a threat to all defenses. Minarovic passed for 1,771 yards last season while throwing 13 TD passes. He also rushed for 176 yards and 5 TD's.
The Dragons have the most depth and experience at receiver. Leax returns to the Z receiver spot for the third straight season. Leax led the team in receiving touchdowns and yards in 2016. Over two seasons Leax has 52 catches for 579 yards and seven TD's. He is on pace to set all school career receiving records and he's only a junior. DeLoit will also get some reps at Z receiver.
Krehbiel returns to the Y receiver position where he will share duties with Godwin. Grosser and Reid will split reps at the X receiver position. They both provide great speed on the outside. Elkhoury will man the H receiver spot. His hands and speed combined with shiftiness make him the ideal slot receiver.
Cooper will break in a slew of new running backs this season. Saibara will get the nod and he'll be backed up by Burnett, Wilkins, Peterson, and Smith.
The fullback position will be manned by Krehbiel.
The offensive line returns four starters. Chimenti will take over at center while Caraway and Richardson will be the guards and Chapman and Jack Smith will be the tackles. Newcomers on the offensive line are sophomores Kase Harris (6'2" and 235 lbs.) and Kyle Dowd (5'10" and 180 lbs.). Harris and Dowd are pushing hard for playing time.
Junior kicker Jude Bugenhagen returns as punter and kicker.
Coach Updates
Cooper has hired Josh Childers as its new Defensive Coordinator with plans to install a 3-4 defense. This will be Childers' third year at Cooper and coached varsity linebackers and the 7th grade team over the last two years.
2016 Team Accomplishments
Season Record: 3-6
SPC 3A Record: 2-6
Competed in the SPC (3A) for the first time in school history.
Won the first conference game in school history with a come-from-behind 21-20 victory over Austin St. Stephen's
For more Varsity Dragon Athletics news and updates visit https://www.johncooper.org/Page/Athletics/News–Scores
Source: Lynn Boeding, The John Cooper School