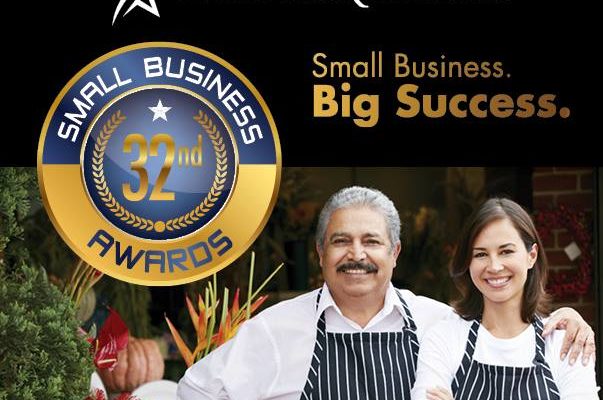 Business
2018 Small Business Award Finalists announced
By |
HOUSTON – The Lone Star College-Small Business Development Center Advisory Council has named 24 finalists for its 32nd Annual Small Business of the Year awards.
"Small businesses contribute to local economies by bringing growth and innovation to the community," said Miguel Lopez, LSC SBDC executive director. "To these owners, there is nothing small about their businesses and Lone Star College is honored to recognize them."
Nominees for the award were gathered from members of the local community, business leaders, chamber of commerce organizations and economic development groups. These finalists were selected on the basis of leadership, entrepreneurial spirit, business growth and contribution to the community.
Winners of the LSC-SBDC award will be honored Nov. 15 at the 32nd Annual Small Business of the Year Awards Luncheon held at the Lone Star Community Building Star of Texas Ballroom.
The finalists of the 32th Annual Small Business of the Year are:
Family-Owned
Flying M Feed & Company (Trace Menchaca, Lea Menchaca, Max Menchaca and Mike Menchaca)
Tejas Chocolate & Barbecue (Scott Moore, Michelle Holland and Greg Moore)
Molen & Associates (Crystal Molen and Ward Molen)
Franchise Owner
Primrose School of Conroe (Jennifer Millington)
Aire Serv Heating & Air Conditioning (Joseph & Kristin Severson and Rick & Eileen Jones)
Postal Annex+ (Daniel DiGregorio and Judith DiGregorio)
Home-Based
Home Exterior Systems, LLC (Patrick McCollim and Caleb McCollim)
Dawna Dyson (Dawna Dyson)
MantyWeb. (Jill Manty and George Manty)
Minority-Owned (Sponsored by Woodforest Bank)
Petra Oil Company, Inc. (Arnold Gacita)
DNA Studios, LLC (Sam Schrade)
Caffe Di Fiore LLC (Arturo Calderon and Luz Maria Salgado)
Small Business
McCall Gibson Swedlund Barfoot PLLC. (Debbie Gibson, Chris Swedlund and Noel W. Barfoot)
Norris Training Systems, Inc. (David Norris and Linda Hampton Norris)
Efficient Wealth Management (Paul Carroll, Elizabeth Brady and Ashley Stewart)
Veteran-Owned
The Ride Bus Service (James Gregory and Lacy Gregory)
Hanigan + Johnson Orthodontics (James B. Hanigan and Daniel H. Johnson)
 Woman-Owned
Animal ER of Northwest Houston (Dr. Jennifer Hennessey-Bremseth)
Next Level Urgent Care (Juliet Breeze, MD)
Spinal Care Chiropractic Center, PC (Dawn Schwab, D.C. and Lisa Rister, D.C.)
Young Entrepreneur
Pretty Little Things Boutique (Nikole Davis)
Stuckey's, LLC (Shane Stuckey and Travis Stuckey)
CIII Consulting LLC (Chrystopher Terry)
For tickets to the luncheon click here and for more information about the awards luncheon, call the LSC-SBDC at 832.813.6674.
The LSC-SBDC works with entrepreneurs and existing companies to help them evolve to the next level of business in today's global economy. SBDC services are available for companies in every phase of the business life cycle, helping entrepreneurs make sound decisions and succeed. Learn more about LSC-SBDC at https://www.lonestar.sbdcnetwork.net/lonestar/default.asp