Health
26 Recoveries and 161 Positive Cases in Montgomery County
By |
On April 6, 2020 at 3:00 p.m., Montgomery County Public Health confirmed there are now 161 positive cases of COVID-19, 12 new cases from yesterday, and 26 recoveries COVID-19 in Montgomery County.
Of the total 119 cases in Montgomery County:
132 Active
24 Hospitalized
26 Recovered
3 Deaths
108 Self-isolation (At home)
For more details on the positive COVID-19 cases can be found on the MCPH website at https://mcphd-tx.org/coronavirus-covid-19/confirmed-cases/.
The CDC continues to recommend cloth face masks for the general public when leaving your home is necessary. It's also important to keep up the efforts of social distancing, washing your hands and disinfecting surfaces in and around your home.
"It is critical to emphasize that maintaining 6-feet social distancing remains important to slowing the spread of the virus. CDC is additionally advising the use of simple cloth face coverings to slow the spread of the virus and help people who may have the virus and do not know it from transmitting it to others. Cloth face coverings fashioned from household items or made at home from common materials at low cost can be used as an additional, voluntary public health measure." – Centers for Disease Control and Prevention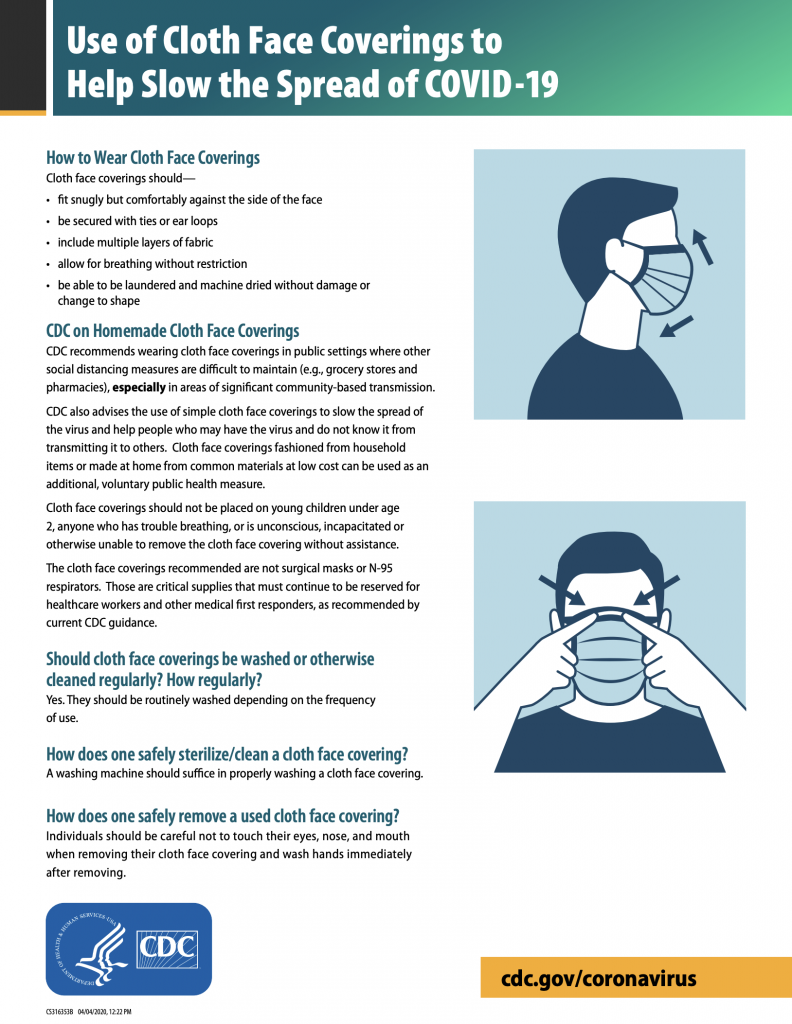 For instructions on wearing face masks, making them or cleaning them, please visit the CDC website at this link: https://www.cdc.gov/coronavirus/2019-ncov/prevent-getting-sick/diy-cloth-face-coverings.html.
Source: Montgomery County Public Health