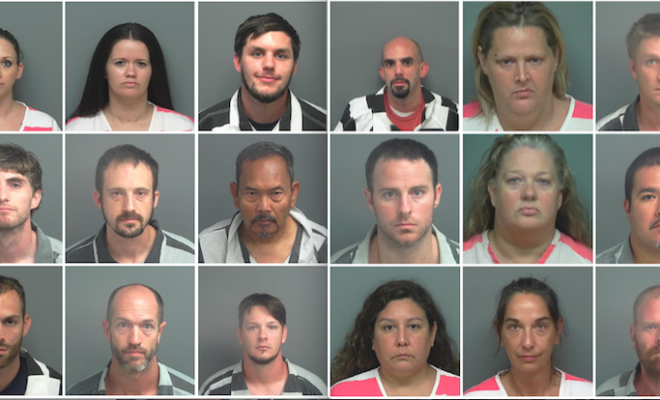 News
27 Fugitives Arrested by Montgomery County Sheriff's Office and Local Law Enforcement Partners
By |
In a concerted effort to reduce the number of open warrants for offenders in the community, the Montgomery County Sheriff's Office, in conjunction with Montgomery County Constable's Office Precinct 3, Oak Ridge Police Department, and Shenandoah Police Department conducted a warrant round-up in South Montgomery County on August 16th and August 17th. As part of Sheriff Rand Henderson's special initiative, outlined in the Montgomery County Sheriff's Strategic Plan presented to Commissioners Court in April of this year, the Montgomery County Sheriff's Office arrested 27 individuals for outstanding warrants in a targeted operation.
Sheriff Henderson comments, "as promised, we will continue to seek an increase in the number of warrants cleared on a daily basis. We will do this through our partnerships with local and federal law enforcement agencies during regular, pre-planned operations. With the help of these law enforcement partners and our new records management system, we will be able to bring fugitives to justice so they can answer for the crimes they are charged with".
Several additional operations are planned for this year in every segment of Montgomery County as well as adjoining counties where our fugitives may be hiding. As always, fugitives are encouraged to turn themselves in.
Information Source: Lieutenant Scott Spencer, Montgomery County Sheriff's Office, Executive Division