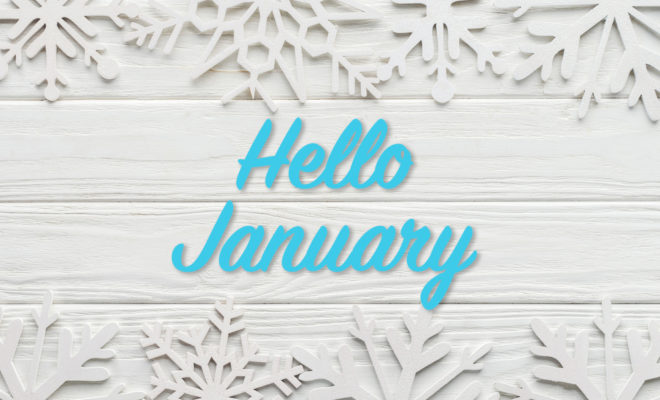 Calendar
31 Things to Do in January
By |
Hello January! Discover what's happening with the Hello Woodlands' new monthly guide called "31 Things To Do" featuring events, activities, locations, and ways to get involved in your community.
Join us this January by trying new activities and attending events in and around The Woodlands, Texas. Be sure to follow us on social media at @HelloWoodlands and subscribe to our email newsletter to stay updated for upcoming events, ticket giveaways, live videos, photos, and so much more!

31 THINGS TO DO – JANUARY 2019
FEATURED EVENTS
December 1 – January 6 – The Enchanted Forest – The Enchanted Forest is a multi-sensory light, dance and theatre installation at the Glade Arts Foundation that invites audiences to experience a magical winter forest in and around the Glade Arts Foundation building on Woodlands Parkway. Inspired by the book The Fox and The Star by Coralie Bickford-Smith, it tells a story of timeless friendship and the magic of nature. Audiences will move through the indoor-outdoor installation as they encounter an enchanting, interactive world of lights, acrobatics and dance. The experience is family-friendly and welcomes audiences of all ages. It is wheelchair accessible and offer some sensory-friendly performances. Purchase tickets

January 17 – Taste of the Town – This premier epicurean event hosted by The Woodlands Chamber of Commerce features food and beverages from more than 50 area restaurants, bakeries & distributors in addition to contests, raffles and entertainment. Participating vendors welcome the opportunity to showcase their culinary specialties and wait staff to an audience of more than 4,000 and compete in the "Best of Taste" competition for titles including "Best Appetizer," "Best Entree," "Best Dessert" and the "People's Choice Award." Get Tickets
NOW OPEN – Pure Lash Studio – Join us in visiting Pure Lash Studio's NEW location and second studio located at 21191 Kuykendahl Rd, Spring, TX  77379! For a limited time, get your first full set of lashes for only $69.99. Become a lash member and get two refills every month! Learn more by calling (281) 766-0207 or visit the website at www.PureLashStudio.com
Visit the Hello Woodlands Calendar for MORE events, event information, details, directions, and links!
JANUARY EVENTS
December 1 – January 21 – The Ice Rink at The Woodlands Town Center – The Ice Rink will be open daily from Saturday, November 17, 2018 through Monday, January 21, 2019. The facility, located near the north gate entry of The Cynthia Woods Mitchell Pavilion and the intersection of Lake Robbins Drive and Six Pines Drive, features ice skating in a main room with lighting, a state-of-the-art sound system, tables for parties and concessions. Learn more
December 31 – January 1 – Studio 54 New Year's Eve Party – Join The Woodlands Resort for champagne wishes and mirror ball dreams, and dance the night away to disco favorites and today's top hits! Choose from 4 different NYE Packages with rates starting as low as $185 per person. Learn More
January 1 – Polar Bear Plunge – Dive right into 2019 at The Woodlands Resort's Polar Bear Plunge at the lazy river and waterpark! Brave the icy waters if you dare, or take a dip in the heated pool and enjoy Mimosas, Bloody Marys, Screwdrivers and breakfast tacos for purchase. Learn More
January 2 – Olaf Meet & Greet – Children can meet Olaf, the loveable snowman from Frozen, at The Woodlands Children's Museum. This beloved Disney character may be made of snow, but he loves exchanging warm smiles and laughter with little ones. Meeting times are in one hour increments from 10:30 a.m. – 1:30 p.m. Learn More
January 4 – Magic Show – The Woodlands Children's Museum has lined up a captivating finale to the winter vacation fun: magic shows by Scott Hollingsworth, who has thrilled and amazed children's audiences around the world.  Learn More
January 5, 12, 19 & 26 – The Woodlands Farmer's Market – The local farmer's market is open every Saturday from 8am to 12pm, Rain or Shine! TWFM is organized by the Grogan's Mill Village Association and supports their philanthropic activities. Learn More
January 5 – Composting Class -Discover the easy, cost-effective way to enrich soil and conserve water with compost made in your own backyard! Learn composting basics, troubleshooting tips, worm composting and more. Drawings for free compost bins and other prizes at each class. Classes are held at the Parks, Recreation and Environmental Services Facility (8203 Millennium Forest Drive). No registration is required. Learn More
January 6 – The Woodlands Cars & Coffee for a Cause – Join The Woodlands Car Club for Cars & Coffee for a Cause at Market Street in The Woodlands on the 1st Sunday of each month, 7-11 a.m., to provide a fun and creative way to give back to our community. Learn More
January 8 – Free Wellness Event at the YMCA – Kick off the New Year with mental fitness. Dr. Joe Bates, a nationally recognized physician, best selling author, and creator of braincardio, will be speaking at the Branch Crossing YMCA on January 8th, 6:30pm. The community is invited to this free event to learn more how brain exercise can increase memory, confidence, energy, self-esteem, clairy, curiosity, ambition, emotional stability and well-being. True mental fitness will help anyone do anything better such as losing weight, accomplishing goals, or having the courage to try something new. Learn More
January 12 – Annual PK-12 Admission Open House – This open house is for families interested in learning more about The John Cooper School and applying for the 2019-20 academic year. It begins at 1:00 p.m. in the Glenn Performing Arts Center on campus on January 12, 2019. Faculty and administrators will join Admission Office representatives for a presentation of the school's philosophy, curriculum and admission process and a campus tour will follow. The application deadline for grades 2-12 for the 2019-20 school year is January 15, 2019. Learn More
January 13 – Weddings in The Woods – Admission is free to this kid friendly wedding planning event.  There will be over 50 exhibitors, swag bags, cocktails & light bites, raffle & giveaways, a meet & greet with wedding pros, contests, live entertainment, and more. Learn More
January 13 – 2nd Saturday at The Depot – 2nd Saturday at the Depot is a free family friendly event that happens right at the Historic Tomball Depot. Each month, there are crafts, games & other activities for all ages – followed by a movie under the stars in the park. Movies begin at dark. Attendees may  bring a picnic dinner and pets too! January's movie, Frozen, will be shown at 4:00 p.m. Learn More
January 13 – Boots & Bling Gala – Join Christian Youth Theater for a night of fabulous food and entertainment. The money raised will help CYT continue to provide quality theater programs in our community. The doors will open at 5:30 pm and dinner will be served at 6:00 pm. A cash bar will be available to anyone age 21 and older.  Learn More
January 17 – Going Green Sustainability Lecture – Learn about an exciting opportunity for local residents and business owners to bring solar energy to The Woodlands with a non-profit project sponsored by Houston Renewable Energy Group (HREG). The speaker is Dori Wolfe and the topic is "Solarize The Woodlands." Learn More
January 17 – How to Improve SEO & Google Ranking – More customers are researching purchases on the internet than ever before – be sure your business can be found. Join The Woodlands WCE to learn about 10 potential problems your website may have that could be killing your SEO, and more importantly – how to fix them! Learn More
January 19 – Little Texas Concert – Visit the Creighton Theatre to listen to Little Texas, known for hit songs like "God Blessed Texas", "Kick a Little", "What Might Have Been", and many more. Learn More
January 19 – Creekside Park Winter Festival and Chili Cook-Off – The festival will include food and fun activities for kids such as a snow hill for sledding, a train, a balloon artist and professional face painters, along with a variety of inflatable activities.  And of course the main event is the tasting of some awesome chili by local cooks. Learn More
January 21 – Martin Luther King Jr. Day Celebration – Attend the annual celebration and ceremony awarding scholarships to graduating high school seniors in the community at The Woodlands United Methodist Church. Learn more
January 22 – Brain Brew Mastermind Meetup – Woodlands WCE's Brain Brew is a morning meet up designed for women entrepreneurs to network, connect, and collaborate. The meeting creates a dedicated time for members to carve out of their day to gain perspective through other members and to brainstorm ideas for their businesses. Learn More
January 24 – So You Want To Be A Business Owner? –  Ever thought of starting your own business? Join us for this workshop as Miguel Lopez, Lone Star College SBDC Exec Dir, will share information for those wanting to start a business or fine tune the strategy of an existing small business. Learn More
January 24 – New Year New Dog Puppy Training Class – New puppy for Christmas? Join us at Kriser's Natural Pet in The Woodlands, where the trainers from Come and Train It K9 will be out helping to set you up for success with the newest addition to your family. You won't want to miss this fun event! Light bites and complimentary cider from Austin EastCiders will be served. Learn More
January 25 – Mother Son Date Night – Moms, come enjoy a fun game of putt-putt with your boys. You will work together to complete our 9-hole course that twists and turns through all areas of the Recreation Center at Rob Fleming Park. Chick-fil-A nuggets and side salads will be provided. Casual attire. Learn More
January 26 – Conroe Tiger Band Color Fun Run – The CTB is hosting a 5K Color Fun Run. Early Bird registration is available now through January 6, 2019! The Color Fun Run is a 5K Run (or walk, skip, jump, dance, whatever strikes your fancy!) with festive powder paint in rainbow colors. Join us for a joyful morning of fun and fitness. Learn More
January 26 – School Expo – Parents and children of all ages are invited to the VillaSport School Expo. Several area schools will be on hand, including many preschools, to answer questions and review their curricula. Learn More
January 26 – 2nd Annual St. Jude Miracle in The Woodlands Gala – Join us at the second annual St. Jude Miracle in The Woodlands Gala, benefiting St. Jude Children's Research Hospital. Contributions raised will help ensure that families never receive a bill from St. Jude for treatment, travel, housing or food. Learn More
January 26 & 27 – HERPS Conroe Exotic Reptile and Pet Show – This is the largest reptile expo in the Houston area, and now the largest venomous show in Texas! Buy or browse thousands of reptiles, amphibians, invertebrates, feeders, and supplies in this two day event. HERPS and the Texas Venom Experience have combined for an extra 5,000 square feet of educational space. Live rattlesnake demonstrations sponsored by Texas Reptile Conservations Outreach and The Texas Venom Experience, and concessions will be on hand both days. New for this year is a gem, mineral, and artifact section. Learn More
January 29 –
7th Annual Job Fair
– A new year… A new you… A new career! The 7th Annual Job Fair features jobs in welding, machining, sales, healthcare, engineering, accounting as well as other educational opportunities and community resources. It's free for job seekers to attend. 
Learn More
January 30 –
WCE Sip and Ship
– WCE's Sip 'n Ship is a meet up for women business owners to create partnerships, mentorships, and relationships while making connections and networking. Bring a friend, grab a glass of wine, and let's get to know each other! Light bites will be served.
Learn more

Plan ahead for February! Visit our online calendar, subscribe to our Email Newsletter, follow us on social media at @HelloWoodlands, and check back for a list of 31 things to do in February 2019!
Contact us at info@hellowoodlands.com to tell us events, activities, locations, businesses, and non-profits we should feature and visit in February!