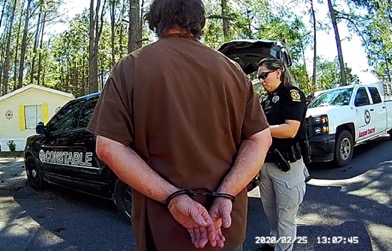 Photo provided by Montgomery County Pct 5 Constables Dept
News
Abandoned Dogs rescued in Animal Cruelty Case
By |
On February 25, 2020 Deputies with the Montgomery County Precinct 5 Constables Department obtained a warrant and worked closely with Animal Control to rescue and seize multiple abandoned dogs in very poor physical condition at 26614 Missouri Pacific St. in Magnolia in Montgomery County.
Precinct 5 Deputies were contacted by a concerned citizen that stated a tenant had moved out and abandoned multiple dogs. The landlord said that the owner had not been home in over a week and there was no sign of food or water left for the dogs and that there was feces and urine throughout the house.
The owner of the dogs was identified as James Silvey (age 62) from Magnolia and he told Deputies that he left fifteen pounds of food inside for the dogs when he left but knew that one of the dogs was in such bad shape he had probably passed away by now.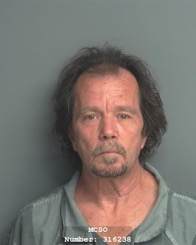 Precinct 5 Deputies and Animal Control went to the location with a search warrant and found three dogs inside the home that were in immediate need of medical attention. Animal Control was forced to utilize Tyvek suits and masks to enter the residence and recover the dogs due to the toxic conditions. Silvey arrived on location while Deputies were on scene and stated that he was there to pick up the dogs but he was instead arrested and taken into custody for Animal Cruelty. All three dogs were immediately transported by Animal Control to a Veterinarian where one did pass away while in route. The other two dogs are receiving treatment and are expected to make a full recovery. Silvey is currently being held at the Montgomery County Jail on two counts of Cruelty to Non-Livestock Animals with a $1,500 bond.
Constable Chris Jones commented, "The Precinct 5 Constable's Department has ZERO tolerance for those who abandon or harm animals. We thank the concerned citizen who called in allowing us to immediately look into the matter and save what we could."
If you are aware of any illegal activity please contact the Precinct 5 Constables Office at 281-259-6493 or visit our website CONSTABLE5.ORG to provide an anonymous tip.
Source: Constable Chris Jones, Montgomery County Precinct 5 Constables Department