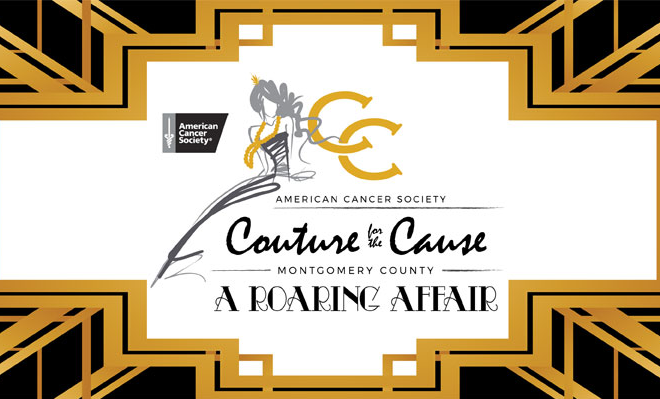 Calendar
2017 Couture for the Cause of Montgomery County Gala
By |
The American Cancer Society (ACS) is pleased to announce its 2017 Couture for the Cause gala on Saturday, April 1, 2017 at Main Street America. Honoring many of Montgomery County's cancer patients and survivors with a fashion show presented by Macy's, the fundraiser brings together the community to raise money to support the many ACS patient programs and services.
The second annual event is co-chaired by Kristi Leggett for the second consecutive year along with Amanda Beard who was on the volunteer committee last year.
"American Cancer Society and its generous supporters have raised more than $3 million in Montgomery Country over the past 20 years through hosting distinguished events," said Kristi Leggett. "This money is used for not only cancer research, but a multitude of programs for patients, survivors and their families, such as free lodging at the soon-to-be-completed Hope Lodge in Houston, telephone counselors who help answer treatment questions, and the renowned Look Good Feel Better Program. ACS is making a difference in the lives of our community members every single day, and Couture for the Cause will help make an even greater impact."
Gala co-chair Amanda Beard added, "I am thrilled to co-chair the Couture for the Cause of Montgomery County gala with Kristi. We have worked together closely for the past year or so on the inaugural Couture for the Cause gala as well as another new fundraiser we created with a small group of volunteers for breast cancer awareness in October called Bra-vissimo. Those events raised thousands of dollars for ACS, and I feel privileged to be involved with a nonprofit that is making strides in the fight against cancer."
With a new theme each year, the 2017 gala will be "A Roaring Affair" with the Roaring 20s flair and the extravagance of The Great Gatsby. The evening will begin with a Speakeasy cocktail reception for VIP guests who will have a chance to mingle, bid on silent auction items and enjoy champagne, cocktails and delicious bites from local eateries. The Speakeasy VIP reception will be followed by the main event, including the signature fashion show featuring models who have or who are currently battling various forms of cancer. Other signature delights for the night include samplings of delicious light bites, a jewelry raffle, Kendra Scott jewelry pull, silent auction, casino games and plenty of 20s-styled entertainment.
Ticket prices are $125 for individual guests, while sponsorships opportunities include a $20,000 presenting sponsor and others at various amounts. For more information about the 2017 Couture for the Cause of Montgomery County gala and for tickets, visit CoutureMontgomery.org. For more information about cancer, services and programs, call the American Cancer Society at 1.800.227.2345, available 24 hours a day, seven days a week, or visit cancer.org.