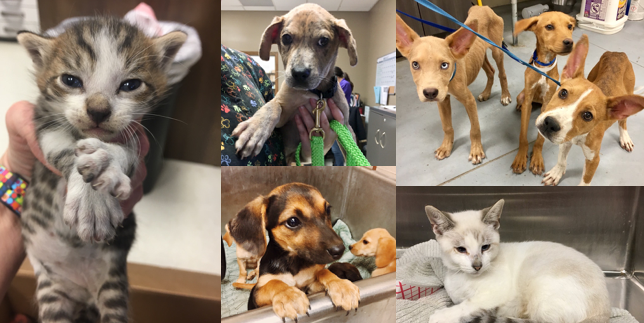 News
Adoption fees, surgery/vaccination costs waived as Montgomery County Animal Shelter hits capacity
By |
SPRING, TX –Precinct 3 Commissioner James Noack, whose office is overseeing the Montgomery County Animal Shelter at this time, has waived all fees associated with pet adoptions.
Everyone adopting an animal from the shelter will receive their precious pet(s), plus spay/neuter, vaccinations and microchip – all for FREE.
The Montgomery County Animal Shelter is at capacity with 706 pets, including 430 dogs and 276 cats, as of Friday, Sept. 28. There are plenty of dogs, cats, puppies and kittens in need of a loving home and forever family. Over the course of the past week, there have been a number of owner-surrender animals brought into the shelter, as well as numerous others picked up by Animal Control.
In an effort to maintain its no-kill status, the Montgomery County Animal Shelter is providing these pets to the public who want to love and care for these animals – at no cost.
The Montgomery County Animal Shelter is located at 8535 Texas 242, Conroe, TX 77385
The shelter is open from 11:30 a.m. to 5 p.m. Tuesday through Sunday and closed on Mondays.
Call the Animal Shelter at 936-442-7738 for adoption questions.