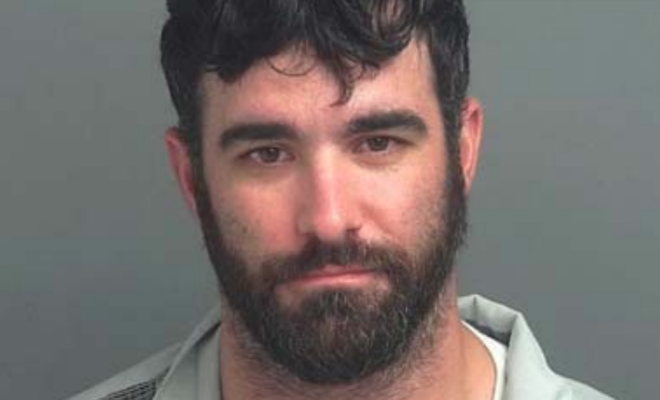 News
Aggravated Assault with a deadly weapon in Spring
By |
On May 1 around 9 p.m. the defendant in this case, Ross Hilton Miller, drove to an address in the 1500 block of Elm Crossing Trail in Spring, Texas to return his children to their mother.
Miller and the mother of the children, ages 3 and 5 years old, are no longer in a relationship and the mother's boyfriend was at the house. The boyfriend, a 29 year old male, walked out of the house, Miller started yelling at the boyfriend, and then Miller pulled a handgun out shooting the boyfriend in the leg.
During the shooting the 5 year old had already entered the house, but the 3 year old was still in the vehicle. Miller then turned the 3 year old over to the mother and fled the scene. Miller later was contacted by officers and convinced to meet at the station to turn himself in.
Ross Miller arrived at the Montgomery County Constable's Office located in The Woodlands, confessed to the shooting, and turned over the handgun used in the offense.
The boyfriend was transported by EMS to Memorial Herman, was treated for a soft tissue injury to his leg and was last reported in stable condition.
Ross Hilton Miller was arrested, booked into jail and currently has a $30,000 bond.
Detective with Montgomery Constable Pct 3 are still collecting evidence and information from witnesses at this time.
Source: Captain Dan Zientek, Montgomery County Constable's Office, Precinct 3