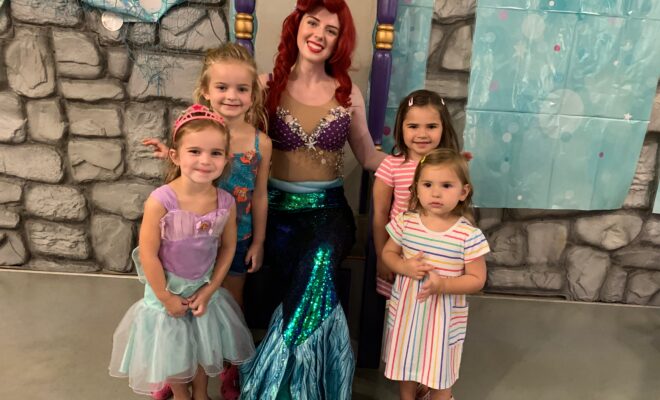 Events
Ahoy! Pirate 'n Mermaid Day Celebrated at The Woodlands Children's Museum
By |
THE WOODLANDS, TX – Shiver Me Timbers! Ariel is set to make a splash at the upcoming Pirate 'n Mermaid Day at The Woodlands Children's Museum! Mermaids, scalawags, and pirates are invited to celebrate on Saturday, September 18, 2021, from 10:00am until 2:00pm. During the event, young buccaneers can explore the museum with a treasure map and be on the lookout for hidden treasures. The museum's exhibits will be open for play, including The Muse art bar where children can create a unique pirate hat or mermaid mask.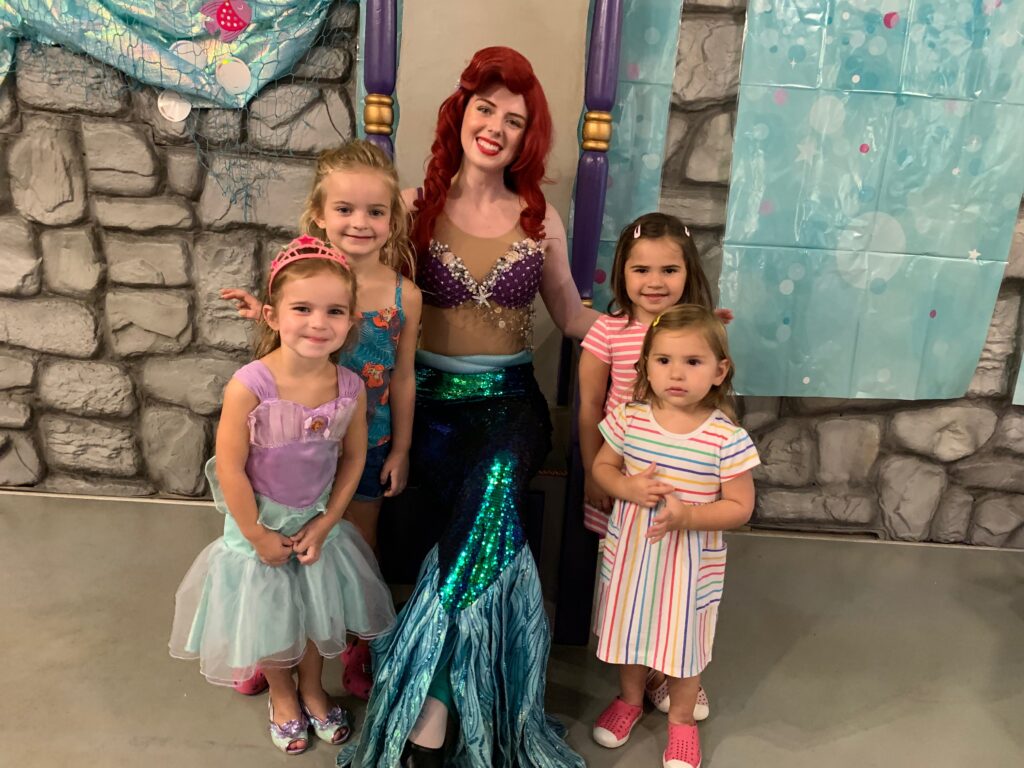 "Many people may not realize that one of the most famous pirates, Jean Lafitte, actually settled on Galveston Island," stated Angela Colton, the museum's Executive Director. "Sharing this local history and enlightening children with cultural and creative experiences is all part of our mission."
Children can also laugh, giggle, make fish lips, and strike a pose for a photo opportunity with Princess Ariel. For over 30 years, children have enjoyed Ariel from the Disney classic The Little Mermaid and this year she will make a guest appearance at 10:30am, 11:30am, 12:30pm, and 1:30pm. Juggling performances by Pirate Ben will also take place at 10:45am, 11:45am, 12:45pm, and 1:45pm.
Families can gather for a mermaid-themed story time at 11:00am, with a reading of The Mermaid by Jan Brett, a tale of a beautiful mermaid who is intrigued by the mystique and beauty of a little seashell house. At 12:00pm, guests can enjoy a pirate-themed story time with a reading of How I Became a Pirate by Melinda Long and David Shannon. This swashbuckling adventure with award-winning illustrations lets a young boy explore the pirate life with some surprising results!
Guests are encouraged to pre-purchase tickets for this popular event at www.woodlandschildrensmuseum.org. If space permits, a limited number of tickets will be available on a first-come, first-served basis the day of the event. Each ticket will be for a timed session in an effort to provide families with a safe and enjoyable experience. Tickets are $7 for guests over one year old and museum members are free. Pirate 'n Mermaid Day activities are included with the price of admission.
The museum is open on Tuesdays, Wednesdays, and Thursdays from 10am – 2pm and Fridays and Saturdays from 10am – 4pm. The museum is closed on Sundays and Mondays.
The Woodlands Children's Museum is located in the Panther Creek Village Center at 4775 W. Panther Creek Drive, The Woodlands, Texas 77381. Tickets and additional information can be found at www.woodlandschildrensmuseum.org and by following the museum on Facebook @TheWoodlandsChildrensMuseum and on Instagram and Twitter @TheWoodlandsCM.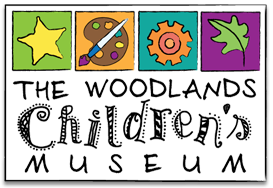 The Woodlands Children's Museum, a 501(c)3 nonprofit organization, was founded out of a desire to meet the community's proven need for a positive environment where children and their families can learn, play, and make special memories throughout the year. At the museum, fun and learning go hand in hand, whether children are creating art, singing along to a musical performance or conducting a science experiment. The museum also has made it a priority to bring children multi-ethnic and multicultural experiences that celebrate cultural and global differences and strengthen common bonds. Programs frequently are delivered in partnership with other nonprofit organizations, always with the goal of making a positive difference in the life of a child. Learn more at woodlandschildrensmuseum.org.