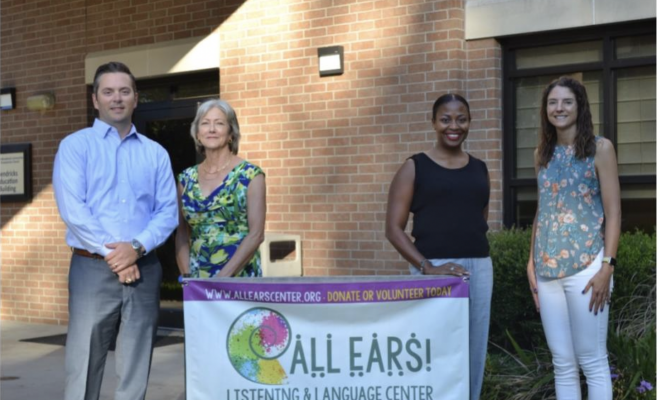 Lifestyle
All Ears Proudly Welcomes Five New Members to its Board of Directors
By |
THE WOODLANDS, TX – All Ears! is a one-of-a-kind center in The Woodlands, TX committed to providing life-changing, specialized Listening and Spoken Language (LSL) Speech Intervention and education to children who are deaf/hard of hearing. The parents of All Ears! children have chosen LSL communication outcomes for their child.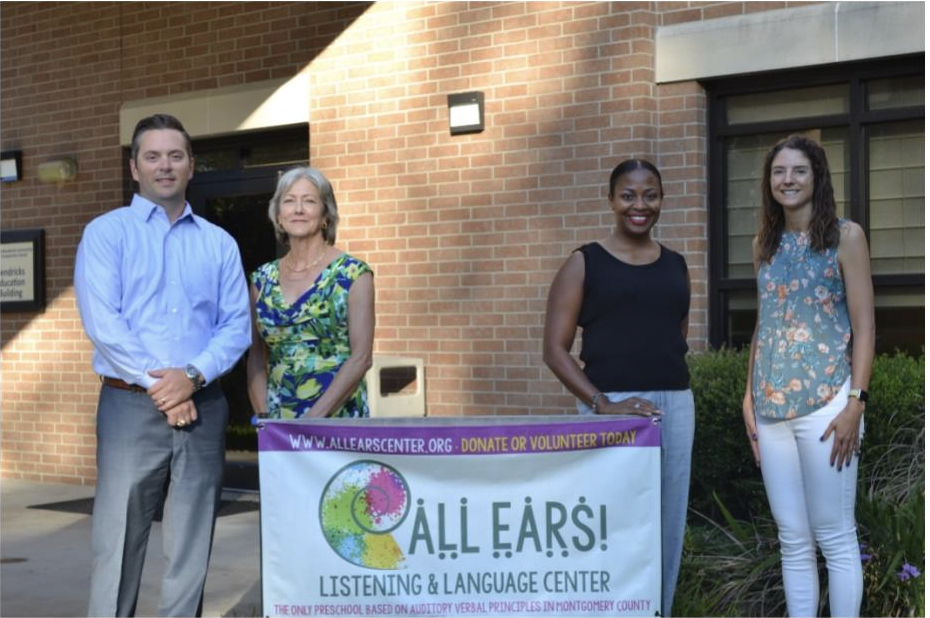 All Ears Listening and Language Center is the only school of its kind north of Houston and has expanded its services to meet the growing demand.
"We are growing so quickly, and we knew that for us to meet these growing demands for our services that we would need to expand our network with community leaders who can help guide the organization, help raise awareness, and ultimately help us raise funds," says Lee Rech, Executive Director.
The new Board members bring diverse backgrounds, skills, and areas of expertise that will complement the current Board and enhance its ability to serve the organization's needs in the long term.
Jennifer Bruch Hogan is an attorney who graduated cum laude from Harvard College in 1982, earned her J.D. degree with honors from the University of Texas School of Law in 1985, and obtained Board Certification in Civil Appellate Law from the Texas Board of Legal Specialization in 1991. She practiced law as a civil appellate specialist for more than 30 years, handling a wide variety of complex cases in the Texas Supreme Court, the Fifth Circuit, and the Texas Courts of Appeals. She has been named one of the Best Lawyers in America every year since 2006 and a Texas Super Lawyer every year since that recognition began in 2003. She brings a rich background in school governance having served on several boards at the primary and college level.
Adrianne Johnson is a Senior Manager at Amazon.com, where she oversees the Seller Experience team. In this role, she creates the vision and strategy for quality, and develops and implements key operational and performance metrics to support over 50 global locations. Adrianne earned her undergraduate degree in Electrical Engineering from Prairie View A&M University and her MBA from Indiana Wesleyan University.
Jessica Perkey is a Nationally Certified School Psychologist and a Licensed Specialist in School Psychology. She has worked with children, families, and school staff members for more than 15 years to address social-emotional, behavioral, and academic difficulties. Jessica has a passion for early intervention and working with preschool-aged children.
Justus Corley is Senior Vice President and Regional Manager in the Commercial Banking Group in Montgomery County for Woodforest Commercial Banking. He is a trusted advisor to business owners, nonprofits, and public fund clients. Justus has served on a nonprofit Board of Directors, is a graduate of Leadership Montgomery County, and serves on the distribution committee for the Montgomery County Community Foundation.
Finally, Sarah Redfield graduated from the University of Virginia with a Bachelor of Arts in French Language and Literature. Her compassion and desire to help others developed from growing up in a Foreign Service family with assignments in Pakistan, Indonesia, Laos and Hong Kong. She has been involved with many nonprofits in Montgomery County and abroad. She worked at Meals on Wheels and the Montgomery County Food Bank, and she has volunteered for Habitat for Humanity, St. Anthony's Bread, the American Women's group of Bolivia, and International Women's Association in Muscat and Azerbaijan. She has a love for learning and has served as a tutor for high school students in French, English and Spanish. She is an avid tennis player who currently serves on the NCWTL Board of Directors.
The appointment of new Board members coincides with some milestone events happening at All Ears!. On November 1st, they will be adding two audiologists to their program that will enhance the comprehensive services they provide to lead to optimal spoken language outcomes, which include hearing screenings from birth to detect loss and fitting of hearing technology, LSL Speech Intervention, and the LSL Education program.
The All Ears! program is led by master's level educators and speech-language pathologists, all of whom have an additional 3 years of specialized training in spoken language development and pediatric hearing loss. The children learn alongside their typical hearing peers. The goal is spoken language, inclusion, literacy, and social-emotional development on par with same-aged hearing peers, allowing them to reach their full potential, leading to life-long independence in a hearing world.