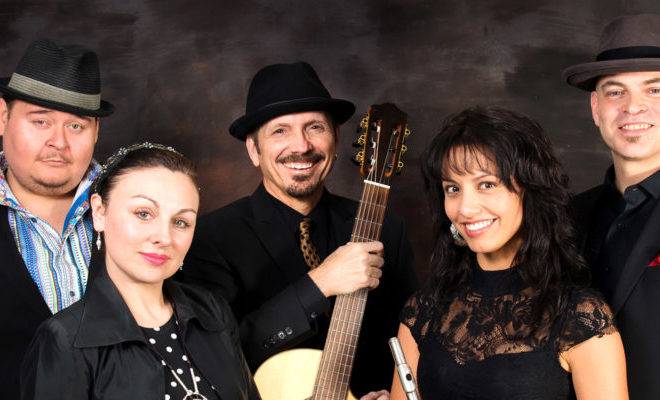 Music
Angela Colton Brings Diverse Live Music to The Woodlands Waterway Arts Festival
By |
THE WOODLANDS, TX – The Woodlands Waterway Arts Festival transforms Town Green Park into a vibrant landscape of visual art created by over 200 fine artists every April. The festive atmosphere is enriched by a wide range of musicians and performers sharing their talents on four stages, thanks to the leadership of Woodlands resident Angela Colton.
Since its inception, Colton has been an integral member of The Woodlands Arts Council that produces the Festival. As a native of New Orleans, you might say a love of music is in her blood, which is why her role as Performing Arts Coordinator is a perfect fit.
Bringing jazz, blues, Americana, folk, country and rock music to the stages as well as show choirs, big band musicians and local up-and-coming talent, fulfills the mission of the Festival, which is to showcase art in all its forms.
"It's really about empowering our artists, and it's a great opportunity for our emerging artists to gain experience and confidence," Colton said.
The Palette Café stage at the 2019 Woodlands Waterway Arts Festival that will take place on April 13 and 14, will feature a diverse mix of musical talent.
Moodafaurka, blends flamenco, Moroccan, Indian, Latin and Western sounds, capturing a great collaboration of musical cultures.
The Kraken Quartet is an energetic force of percussion and electronics that merges elements of rock, minimalism, indie, post rock, electronica and the avant-garde.
Mikayla Griffin has been playing professionally since she was 10 and is about to release a third album. She describes her musical genre as Americana pop.
Ryan Paul Davis is originally from New Orleans and blends delta blues and traditional southern folk.
George Navarro is back by popular demand, and has the ability to flip from a smooth two-stepping cowboy tune to a show-stopping southern-rock fiddle solo in addition to playing a variety of instruments.
Avian Aura is a duo of Wisconsin natives who bring a mix of original music with tasteful covers, instrumentation, vocal harmonies and plenty of good vibes.
E-Flat Porch Band is from McKinney, Texas and entertains audiences with a unique blend of acoustic "porch music," including folk, blues, early country, jazz and original tunes.
Cadillac Blues Band brings rockin' blues with a splash of classic rock and country.
The Josh Fuller Band is well known on the Texas regional music scene. This high-octane artist's songs showcase a quick wit, clever mind and humorous perspective.
Colton's "second job" at the Festival is to oversee the Artopoly area that features the Student Art Scholarship exhibit, Early Inspiration Gallery, Art and Culture stage for non-profits and student performers, and the community art project.
For a full lineup of performers on all four stages at the 2019 Woodlands Waterway Arts Festival and for ticket information, log on to www.thewoodlandsartscouncil.org.
The Woodlands Arts Council provides regional cultural and educational enrichment opportunities that encourage, support and promote the performing and visual arts in our community. From the award winning Woodlands Waterway Arts Festival to the year-round community and educational outreach programs of Because Art Matters, the council has one primary goal… making our community better, Because Art Matters! www.thewoodlandsartscouncil.org.