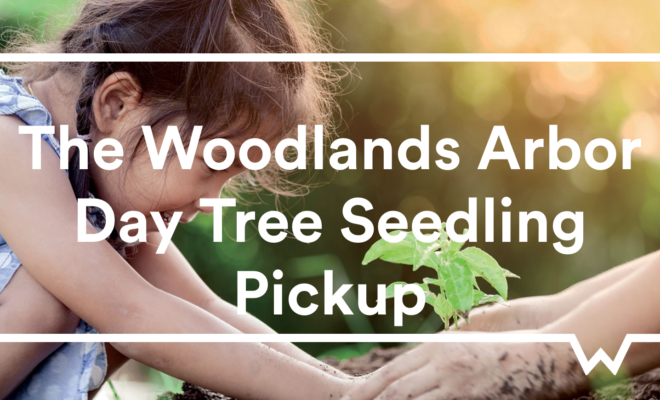 Events
Arbor Day Free Tree Seedling Pickup January 26
By |
THE WOODLANDS, TX – The Howard Hughes Corporation has announced the return of The Woodlands Arbor Day Tree Seedling Pickup for residents to collect free tree seedlings on Saturday, January 26 from 10:00 a.m. until 2:00 p.m. at Hughes Landing.
Since 1977, The Woodlands' developer has given away more than 1.5 million tree seedlings at Arbor Day. This year, more than 44,000 tree seedlings will be handed out, representing nine varieties including Bald Cypress, Laurel Oak, Live Oak, Loblolly Pine, Overcup Oak, River Birch, Sawtooth Oak, Silky Dogwood, and Water Oak.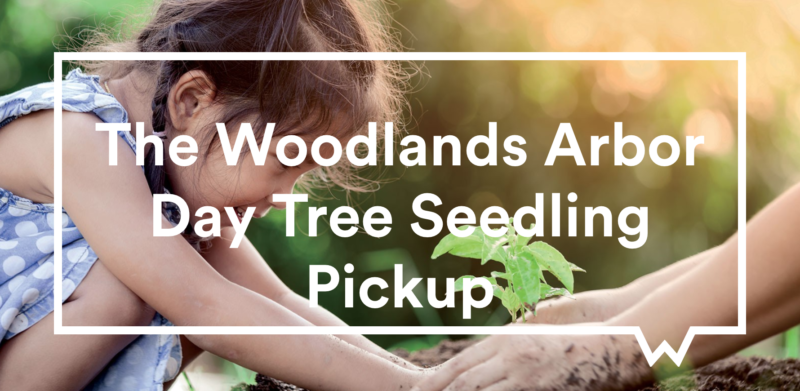 "We are pleased to continue the popular tradition of Arbor Day in The Woodlands, which enriches the natural beauty of the community, by offering a convenient tree seedling pickup. Residents and visitors are encouraged to collect their tree seedlings and plant them at their home or in reserves and forested preserves," said Heath Melton, Vice President, Master Planned Communities, Residential for The Howard Hughes Corporation.
The Woodlands Township has continued their partnership with The Howard Hughes Corporation with a Tree Sponsorship. "Trees are very important to the basic foundation of The Woodlands," said Township Chairman Gordy Bunch. "We encourage all of our residents to take part in Arbor Day and plant seedlings to protect, appreciate, and participate in the regeneration of our forest. Trees are great for us in so many ways, from cleaner air, shaded walks, and bike rides on our miles of pathways to just the splendid beauty from our roadways."
Berkeley Services is a participating sponsor.
Hughes Landing is one of Houston's premier mixed-use urban centers. Along with retail and dining, Hughes Landing features multifamily living at One Lakes Edge with an additional multifamily project underway; Class A office buildings including the new Lake Front North; and an Embassy Suites by Hilton. The lifestyle intersection also highlights entertainment at Hughes Landing Park, Boardwalk and Band Shell; Hughes Landing Dog Park; Lakes Edge Boat House; and public art.
For more information on the Arbor Day Tree Seedling Pickup, visit www.thewoodlands.com/things-to-do/events/arbor-day.html.
The Woodlands is a 28,000-acre master planned community located 27 miles north of downtown Houston. Throughout its 45-year history, The Woodlands has led the way among master planned communities that practice environmental preservation. It is home to over 116,000 people, and more than 64,000 people work in the community. The Woodlands was named "Trailblazer of the Year" in 2018 by the Greater Houston Builders Association. The community was also consecutively named "Humanitarian of the Year" in 2017 and 2016 and "Master Planned Community of the Year" in 2015 by the Greater Houston Builders Association. For more information, visit www.thewoodlands.com.
The Howard Hughes Corporation owns, manages and develops commercial, residential and mixed-use real estate throughout the U.S. Its award-winning assets include the country's preeminent portfolio of master planned communities, as well as operating properties and development opportunities. Dedicated to innovative placemaking, the company is recognized for its ongoing commitment to design excellence and to the cultural life of its communities. For additional information, visit www.howardhughes.com.