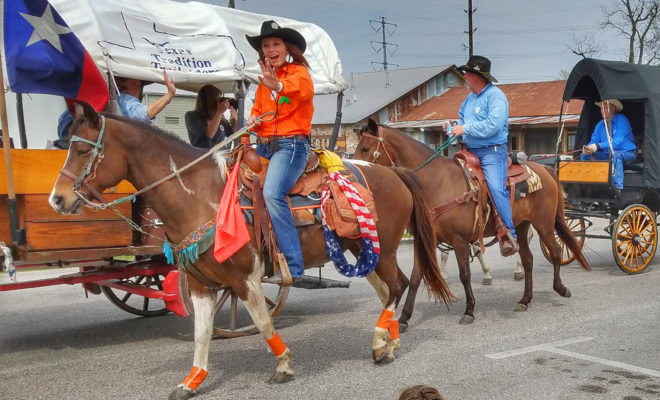 entertainment
Sam Houston Trail Riders Visit Tomball February 19th
By |
TOMBALL, TX – The Sam Houston Trail Ride arrives in Tomball on Tuesday, February 19th for two hours of old style western fun at the historic downtown 1907 Depot.
This annual event is when the whole community turns out to say howdy to the trail riders as they meander their way to the Houston Livestock Show & Rodeo later in the week.
There will be music and old style western fun as the riders stop in Tomball for some grub and to visit the privy.  Event visitors can even slap on the feed bag with free vittles courtesy of H-E-B and Nonnie's Café & Creamery, too.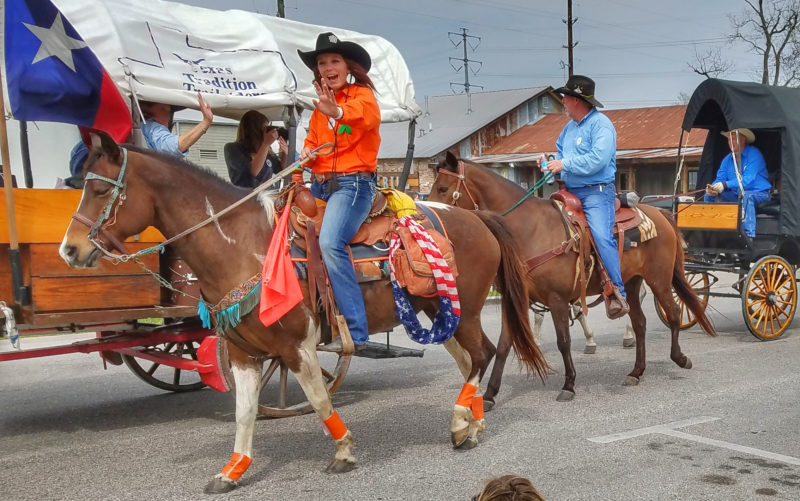 Join the Tomball Community Center line dancers for a little mid-day "boot scootin'" and then show off your skill at the K-Star 99.7 FM stick horse barrel races along with on-air personalities Brave Dave and Lisa Christi. There will be free western hats for the kids, and RC Colas and Moon Pies while supplies last.
Tomball's cowboy mascot, Dusty Trails will make an appearance along with his identical railroad cousin Rusty Rails. The City's most popular downtown attraction, the Depot railroad museum, will be open with its model railways, memorabilia, and artifacts, too.
The free fun starts around high-noon, so put on the dancin' boots, jeans and Stetson, grab the kids, and come on down. The Depot is at 201 South Elm Street along the railroad tracks in downtown Tomball.
The Sam Houston Trail Riders Reception in Tomball is sponsored by the City of Tomball, H-E-B,  Nonnie's Café & Creamery, and Tony Swonke Entertainment.
Tomball is just 28 miles northwest of downtown Houston on FM 2920 at Highway 249. Call 281-351-5484 or visit tomballtx.gov for information.