News
Arrest for Possession of Child Pornography
By |
Investigators with the Montgomery County Precinct 5 Constables Department and Precinct 1 Constables Department attached to the Internet Crimes Against Children (ICAC) Task Force, received information about the location of an individual who was wanted in conjunction with an ongoing ICAC Investigation.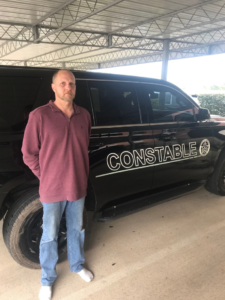 Investigators located Andrew Nelson at 23702 Brushy Oaks street in Hockley and he was arrested for 2 separate Warrants for Possession or Promotion of Child Pornography both being felony charges.  Andrew Nelson was transported to the Montgomery County Jail and is currently being held on a $100,000 bond.
Constable Chris Jones commented, "The Precinct 5 Constable's Office will NOT tolerate and will aggressively pursue those who prey on our children.  If you know of anyone manufacturing, downloading or promoting these types of images please contact this office. With your help and support we can continue to make Montgomery County a great place to live."
If you are aware of any illegal activity please contact the Precinct 5 Constables Office at 281-259-6493 or visit CONSTABLE5.ORG to provide an anonymous tip.
Source: Constable Chris Jones, Montgomery County Precinct 5 Constables Department