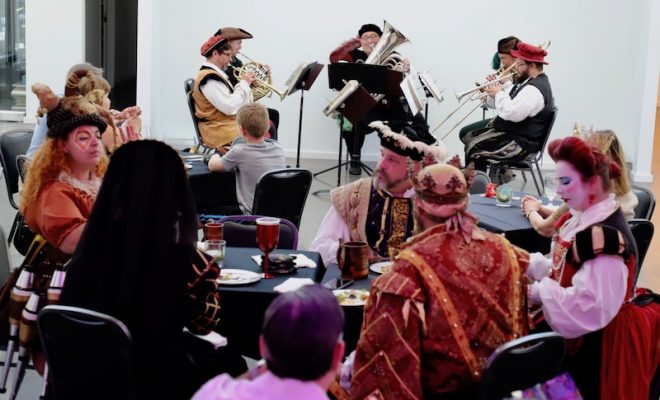 Photography by Rod Prado, Hello Woodlands
Art & Culture
Back to Renaissance Brunch at Glade Cultural Center
By |
To celebrate and kick off the Texas Renaissance Festival's 45th anniversary, Glade Cultural Center in The Woodlands hosted a "Back to Renaissance" Brunch on Sunday, September 8 with a special performance by the Texas Brass Orchestra.
Families and attendees of all ages had the opportunity to meet the cast of the Texas Renaissance Festival, including the king himself, feast on turkey legs and mead, listen to live music and enjoy the grounds and museum space at Glade Cultural Center.
View photos from the event on the Hello Woodlands Facebook page!
The Glade Cultural Center is located at 2000 Woodlands Parkway, The Woodlands, Texas and provides a unique and accessible fine arts experience with a hosted fine art gallery and antiquities. Curated museum-like exhibits showcasing local and international artists with acclaimed private and public art collections along with non-profit programs delivered by the Glade Arts Foundation a (501(c)(3) focused on art education, scholarships and community based public art projects.
Learn more about Glade and upcoming performances and events at https://www.gladeculturalcenter.com/