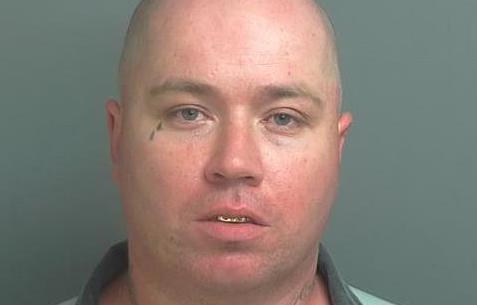 News
Bank Robber Sentenced to Life in Prison
By |
Conroe, Texas – On November 2, 2017, in the 359th District Court of Montgomery County, Texas, a jury found Montie Eugene Graham Jr. (age 36, of Willis Texas,) guilty of Aggravated Robbery. On November 3, District Judge Kathleen Hamilton sentenced him to Life in prison.
Graham's trial began Monday, October 30, 2017. Aggravated Robbery is a first degree felony, carrying with it a punishment range of 5 years up to 99 years or Life in prison and up to a $10,000 fine.
On December 20, 2016, Graham walked into the BBVA Compass Bank located at 1000 N Loop 336 West Conroe Texas and robbed two employees at gun point. At trial, both victims testified about the terror they experienced at the hands of Graham. A total of $7,863 in cash, including 67 $2 bills, was stolen by Graham. Detectives Jason and Charles Roper of the Conroe Police Department were able to identify Graham's truck as the get-away vehicle used in the robbery. After acquiring surveillance video throughout Conroe and Willis Texas, the detectives established Graham's movement prior to and after the robbery. Graham not only matched the physical description of the robber, but on surveillance video, Detectives found that Graham's clothing matched what the robber was wearing.
When executing an arrest warrant for Graham at his residence on December 31, 2016, Detectives found additional evidence. Houston Police Officer Jimmy Taylor testified at trial that GPS data acquired from the defendant's cell phone showed the phone was in the area of the robbery during the time of the robbery. Additional evidence was presented that Graham paid his rent in cash shortly after the robbery, was searching for news on his cell phone about local robberies, and had also looked up an internet article entitle "No your $2 bills are not worth $20,000."
After two full days of evidence from 7 different witnesses, the jury found Graham Guilty on Thursday November 2, 2017, after almost five and half hours of deliberation.
At the punishment phase of trial, prosecutors proved that back in 2000 Graham was previously convicted in Walker County Texas of Aggravated Robbery and was given a 15 year sentence. The victim from that prior robbery testified that Graham pointed a gun at her and stole approximately $1000 in cash. While in the Walker County Jail for that offense, Graham attacked two Walker County Sheriff Office jailers. Graham was later convicted on two felony charges of Assaulting a Public Servant for those attacks. Evidence was also presented that in January of 2016, following a physical fight, Graham went into his home, retrieved a pistol, and fired multiple rounds at a group of people.
Judge Hamilton also heard evidence that Graham was previously charged with capital murder for the killing of Joe Hightower on January 16, 2000. Testimony showed that Hightower, a 72 year old bar owner in Willis, was robbed and killed outside the Turning Point Bar. The capital murder charge against Graham was dismissed because a necessary witness died of natural causes. Since then, investigators were able to speak with additional witnesses and develop additional evidence. One such witness, an acquaintance of Graham, testified in punishment that Graham admitted to robbing and shooting Hightower.
After a ten minute of deliberation, Judge Hamilton sentenced Graham to Life in prison. Under Texas law, Graham will be eligible for parole after serving 30 years. He will be 66 years old.
Assistant District Attorney George Napier stated, "The Citizens of Montgomery County can sleep safer knowing that Graham is in prison where he belongs. His days of robbing and terrorizing innocent people are over."
Assistant District Attorney Philip Teissier said, "This sentence will not erase the evil acts committed at the hands of Montie Graham. This result will not bring back Joe Hightower, but this sentence is a small piece of justice for him and it ensures that Graham will never take another innocent life."
Source: Tyler Dunman, Assistant District Attorney, Chief, Special Crimes Bureau, Montgomery County District Attorney's Office