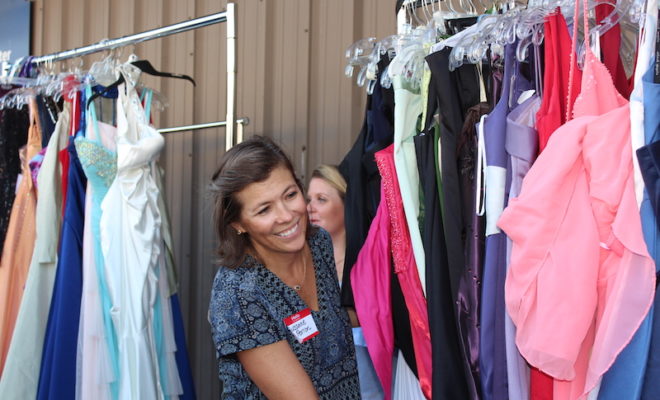 Fashion
Local Teens receive Princess Treatment on Boutique Day
By |
THE WOODLANDS, TX – Junior League of The Woodlands (JLTW) is once again teaming up with The Giving Gown Foundation to provide a "Boutique Day" for underserved high school girls in Montgomery and Harris Counties.
The Giving Gown Foundation is a non-profit organization that is "dedicated to promoting confidence and self-esteem to high school girls and strives to help them attend their formal events in style, regardless of their financial circumstances."
The Giving Gown Foundation, with the help of volunteers from organizations like Junior League of The Woodlands, collects and organizes donations of new and gently used formal gowns as well as accessories, and provides them free of charge to young ladies who may otherwise be unable to attend their formal events. The organization also works closely with area high school counselors to identify students who may benefit from the opportunity, in addition to accepting individual registrations.
"Boutique Day" is available to all high school girls, particularly those eligible for prom, to come shop for their dream dress at an amazing pop-up boutique filled with thousands of dresses, shoes, and accessories that are theirs to keep. Each young lady in attendance will be paired up with a "Fairy God Mother" volunteer who will be their personal shopping assistant for the day, helping her shop while providing encouragement and support.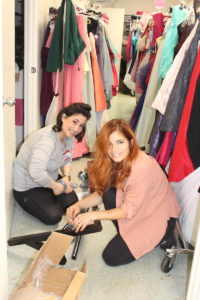 A self-esteem workshop is offered to girls attending the event where they learn more about what real beauty is all about. The young ladies will also receive lunch and a swag bag filled with personal hygiene and beauty products (courtesy of JLTW) as they exit the boutique. Registration for "Boutique Day" is still available online by visiting www.givinggown.org.
"Our goal is to make each young lady feel like a princess, and to empower her with self-esteem and confidence to go out into the world and feel beautiful every day, not just on prom day. We are honored to partner with The Giving Gown Foundation for the fifth consecutive year and look forward to making this year's Boutique Day the most successful yet," shared Laura Bomer, President of Junior League of The Woodlands.
"Boutique Day" will take place March 21st through March 24th at Bammel Church of Christ Teen Center located at 2700 Cypress Creek Parkway, Houston, TX 77068. If you would like to make a difference by donating or becoming a volunteer please visit www.givinggown.org. If you would like to learn more about Junior League of The Woodlands' community involvement, visit www.jlthewoodlands.org.
Source: Kathryne Pruitt, Junior League of The Woodlands