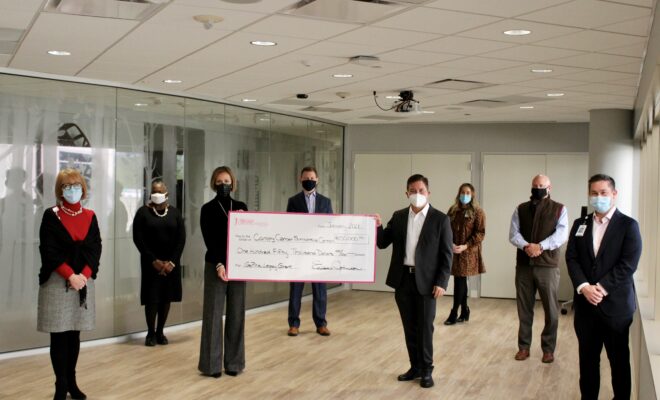 Health
Breast Cancer Charities of America leaves Legacy Gift to Canopy Cancer Survivorship Center
By |
THE WOODLANDS, TX – The Breast Cancer Charities of America (BCCA) brought a hopeful start to 2021 by making a $150,000 contribution to the Canopy Cancer Survivorship Center at Memorial Hermann The Woodlands Medical Center as a part of the iGoPink Legacy Grant.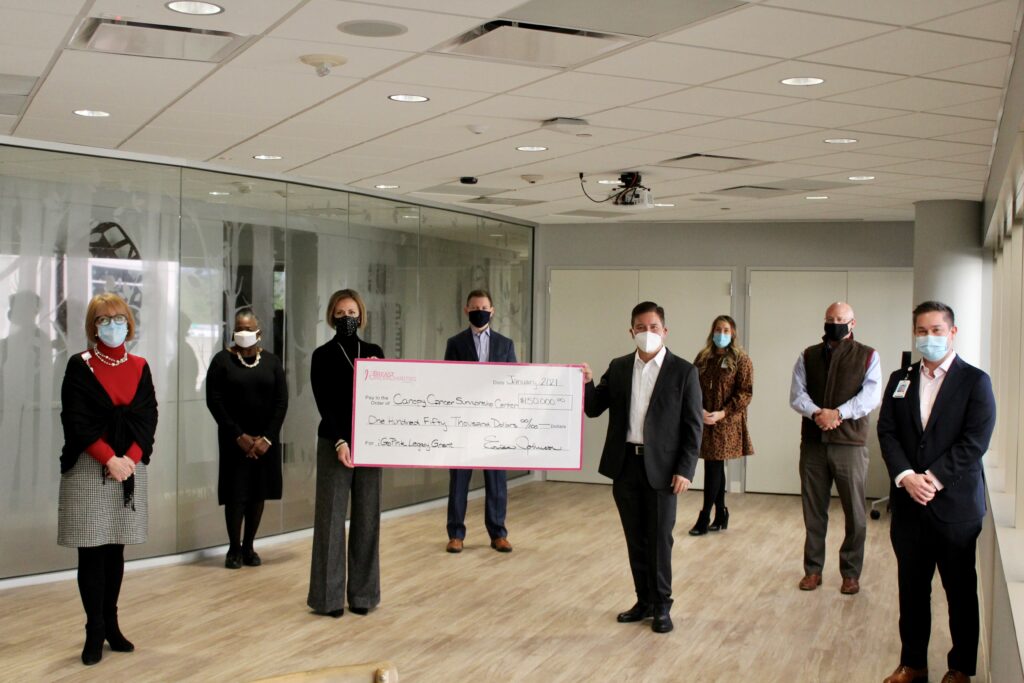 In recognition of this gift, the resource library at Canopy will be named the iGoPink Resource Library presented by The Breast Cancer Charities of America. The gift will be used to support the needs of breast cancer patients and their families who are guests at Canopy.
Over the past 11 years, The Breast Cancer Charities of America and iGoPink has made an extraordinary impact on the lives of millions of women, men, their families and support teams who have been faced with the words "you have breast cancer." Notable for its vast programs; Feeling Beautiful Again, iGoPink Educational Outreach + Resources Guides, Help Now Fund, iGoPink Medical Financial Assistance Program, Hurricane Harvey Breast Cancer Emergency Relief Fund, and iGoPink Medical Missions program, the organization changes the lives of many individuals facing breast cancer.
After much thought and deliberation last fall, the BCCA Board of Directors determined that it was best to wind down the current services of the organization and leave a legacy gift to another/other organizations that will continue to serve patients and their families, on behalf of the volunteers, partners, and all who have contributed to the success of the BCCA for more than a decade.
"We wanted to see BCCA's legacy continue on in good hands…especially in our local community. We know the work that Canopy provides is vital to the health and wellness of women going through breast cancer and we couldn't be more pleased to have their resource library be named in honor of the organization. We hope that for years to come this will be an outlet of hope, health and empowerment to women battling this disease," said Erica Johnson, founder and President of BCCA.
Canopy offers a wide variety of free programs and services to both men and women addressing the emotional, physical and social needs of those touched by cancer, and operates solely on philanthropic support. The mission of Canopy is to provide the finest support, education and integrative medical services to all those impacted by cancer regardless of where patients are receiving treatment. The Center serves as the primary location for activities aimed at helping patients and families throughout all phases of their illness, as well as assistance in navigating life after treatment. Created to be a warm and welcoming place with all elements centered on creating a calm and relaxing atmosphere for those who visit, Canopy is a home-away-from-home for cancer survivors and their families.
"The generous gift from BCCA will help ensure that Canopy will support cancer survivors and their loved ones for years to come," said Justin Kendrick, Senior Vice President & CEO of Memorial Hermann The Woodlands Medical Center and Memorial Hermann Northeast Hospital. "Not only will it help sustain the current program and services like yoga, cooking classes, onsite resource library, support groups and art therapy, it will also help expand services like increasing the selection for younger and diverse populations in the wig salon for individuals coping with hair loss, or add additional opportunities for counseling sessions by a licensed social worker."