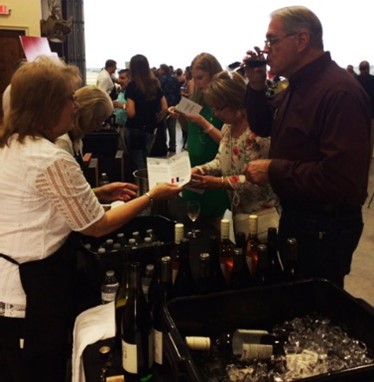 entertainment
Bridgewood Farms Invites Public to 13th Annual Wine Tasting Event
By |
MONTGOMERY COUNTY, TX – Serenity Rose Farm will host the Annual Wine Tasting fundraiser benefitting the clients of Bridgewood Farms on Saturday, September 17, 2022, from 6:00pm – 9:00pm, located at 12244 Serenity Rose Drive in Conroe. The annual event, "Around the World in 180 Minutes," will be an evening of wine tasting along with live and silent auctions. The public is encouraged to be part of the wine tasting by purchasing a passport for entry into the event and celebrate the organization that has served the community of special needs adults for 55 years.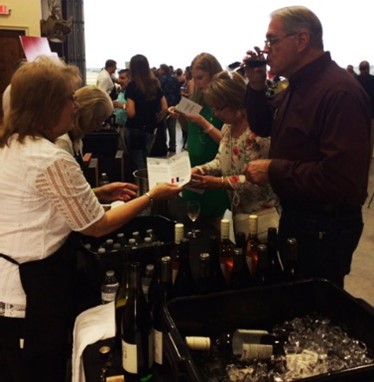 Each participant will receive a wine glass with a ceramic wine charm handmade by the clients and a passport. Attendees will travel through fourteen regions of the world getting their passport stamped while tasting wines of that region. Volunteer servers will share information on their specific regional wines and offer information to assist participants.
Passports for entry to the event are available online at www.BridgewoodFarms.org for $100. Sponsorships are available on the website to help defray costs of operations for the Bridgewood Farms community. Current sponsors include Cannon Custom Homes, Montgomery County Periodontal Associates, Judge Claudia Laird, Paul the Plumber, LLC, and Community Friends Mary Krolczyk and Helen Downey.
"We are hoping to exceed the amount we raised in previous years to provide the necessary programs and services for our clients," said Amy Loggins, Executive Director. "Auction items are always a big attraction. Please call me at the office Monday through Friday if you have an item I can arrange to pick up for our event at (936) 856-6460. The community has welcomed us for 55 years and we want to have a memorable party!"
Founded in 1967, Bridgewood Farms has a mission to provide programs and services to enable individuals with Intellectual and Developmental Disabilities to reach their highest potential through training and life experiences that build self-esteem and promote personal independence. Bridgewood Farms serves over sixty-five teens and adults with opportunities to lead healthy and productive lives.
In the classrooms, clients participate in skills that teach basic nutrition, money management, housekeeping, social interaction, and reading that are specific to the individual and their needs. Other programs include Pre-Vocational/Creative Arts training, Horticulture, Ceramics, PE/Health, and Adult Continuing Education.
The success of our community is dependent on individuals working together. Bridgewood Farms requests the public to both share and support what we do to help individuals with intellectual and developmental disabilities throughout Montgomery County and surrounding areas. Bridgewood Farms is a place where happiness abounds, where peer pressure does not exist, and freedom takes on new meaning to improve the quality of life for the clients.
"We are looking forward to seeing many families, friends and local businesses come out to support Bridgewood Farm's 55th Anniversary of serving the special needs community."
Learn more about Bridgewood Farms by visiting their website at www.BridgewoodFarms.org or follow them on Facebook at www.Facebook.com/BridgewoodFarmsConroe.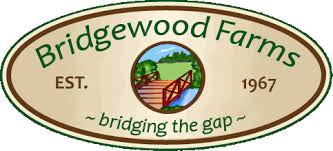 Bridgewood Farms is located on 53 acres serving clients through day programs, residential services, pre-vocational programs, and other social, wellness, and educational programs for individuals with Intellectual and Developmental Disabilities to promote self-esteem and personal independence. The day program is open Monday-Friday from 8:00 am-4:00pm, programming is 9:00am- 3:30 pm. Donations are tax deductible and critical to the operating budget. Located at 11680 Rose Road I Conroe, visitors may schedule a visit to volunteer or receive services.