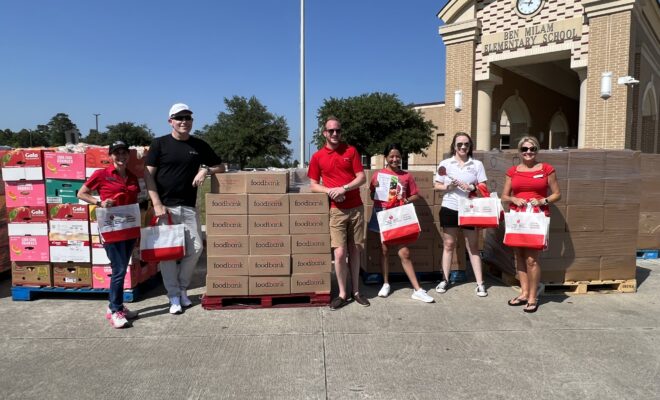 Health
Drive-Thru Health Fair at Milam Elementary Prepares Students and Families for New School Year
By |
THE WOODLANDS, TX – The consequences of hunger are much more than a growling stomach. What we eat and drink across our lifespan greatly impacts our heart and brain health. Communities with regular, consistent access to fresh fruits and vegetables are more likely to have health factors linked to a lower risk of developing heart disease, such as lower blood pressure, less inflammation and lower cholesterol.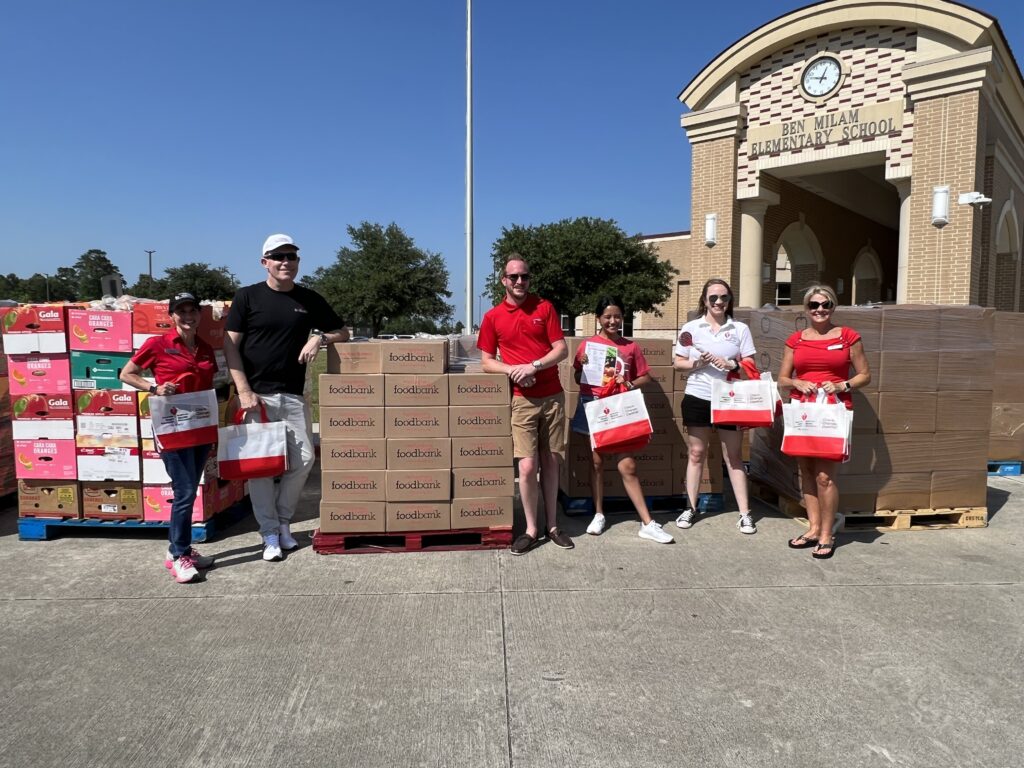 Yet, many of our neighbors in east Montgomery County lack consistent and affordable access to the nutritious foods necessary for a heart healthy life. And for students, food insecurity can result in the inability to concentrate and poor academic performance, in the short term, and complex health challenges in the long term.
Locally, the American Heart Association, the leading voluntary health organization devoted to a world of longer, healthier lives for all, is collaborating with community partners, such as the Montgomery County Food Bank, to increase access to nutritious food and beverages and to make healthier options more appealing than highly processed, high sugar and sodium alternatives.
"Nutrition security is a priority issue for the American Heart Association," says Kellie Armstrong, VP of Development for the American Heart Association Gulf Coast, with emphasis on the association's work in Montgomery County. "We want to ensure that people not only have enough to eat, but that they're eating the right kinds of foods that lead to better health outcomes – fruits and vegetables, whole grains, and limiting sodium and added sugars."
To help address local nutrition security needs, in May 2022 the American Heart Association launched Healthy Hearts Montgomery County in collaboration with the Montgomery County Food Bank, thanks to funding from Black Pearl Technology. The initiative includes a monthly mobile market held at Milam Elementary and is available to any resident in the county. In addition to pantry staples, the market provides nutrient-dense foods, such as fresh summer berries, along with recipes from the American Heart Association to maximize the nutritional value and other health resources.
On July 20th, the market evolves into a comprehensive health fair in preparation for the back-to-school season. In addition to the standard fresh food boxes provided at every market, attendees will have access to resources and information from the Montgomery County Public Health District, Montgomery County Hospital District, and Lone Star Family Health. From student immunization information and preventative health resources to guidance on the enrollment process for the county's Health Care Assistance Program – the July 20th health fair is designed to be a one-stop-shop for resources to keep the family healthy all school-year long.
Back-to-school season is also the height of hurricane season. Families visiting the July 20th market will receive emergency preparedness resources from the Montgomery County Public Health District and Medical Reserve Corps.
"Our goal for the initiative is to serve as a connector to resources and services to help residents develop long-lasting, healthier lifestyle habits," says Misti Jeter, Black Pearl Technology President and member of the AHA Gulf Coast Board of Directors. "Nutrition security is the first step. We need to ensure that all students in the county are set up to learn. But many food insecure families also face barriers to quality healthcare, and navigating all the student health requirements before school starts can be daunting. We want to help reduce barriers to access, such as time, transportation, by bringing resources all to one location."
The first of its kind in Montgomery County, the Healthy Hearts initiative builds on successful American Heart Association collaborations in Houston's Third Ward and Acres Homes communities. The Association's nutrition security work is part of its 2024 Impact Goal and bold commitments to address the social determinants of health. To get involved with the Healthy Hearts Initiative, contact Lisa.Fenley@heart.org.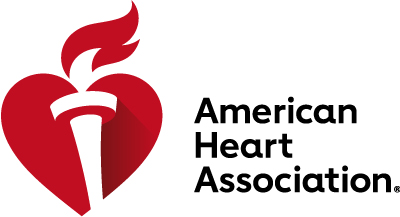 The American Heart Association is a relentless force for a world of longer, healthier lives. We are dedicated to ensuring equitable health in all communities. Through collaboration with numerous organizations, and powered by millions of volunteers, we fund innovative research, advocate for the public's health and share lifesaving resources. The Dallas-based organization has been a leading source of health information for nearly a century. Connect with us on heart.org, Facebook, Twitter or by calling 1-800-AHA-USA1.