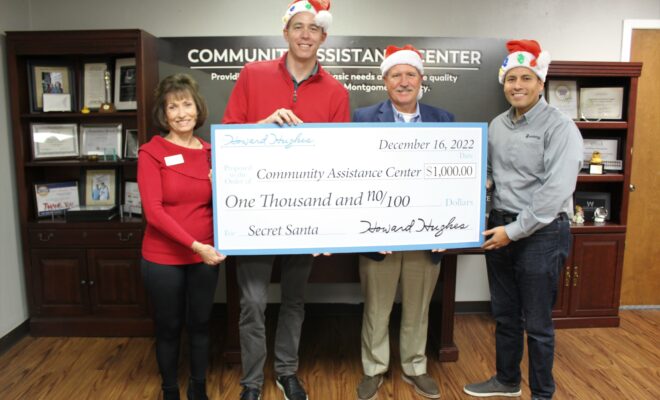 Lifestyle
CAC Partners with Entergy Texas & Howard Hughes for Secret Santa
By |
CONROE, TX – Community Assistance Center (CAC) partnered with Entergy Texas and the Howard Hughes Corporation to bring holiday cheer to Montgomery County residents in need through Operation Secret Santa.
The holidays can be especially challenging for individuals and families, with neighbors choosing between putting food on the table or keeping the lights on and water running. The purpose of Operation Secret Santa is to help CAC clients who are Entergy customers receive help with their utility bill and get families back on track toward self-sufficiency.
CAC welcomed Eliecer Viamontes, President and CEO, of Entergy Texas and Jim Carman, Houston Region President with Howard Hughes for Operation Secret Santa, to surprise neighbors coming in for utility assistance appointments. The surprise, joy, and even tears of relief could be heard throughout the building as Entergy Texas and Howard Hughes brightened the spirits of 11 families in need by providing a zero balance on their Entergy bill. To continue spreading the holiday cheer, members of the Community Assistance Center Board of Directors participated in Operation Secret Santa, blessing families with Cozy Christmas bags filled with treats, blankets, and family games.
"Our vision at CAC is to strengthen Montgomery County one neighbor at a time and what that means is that we are here to help our neighbors overcome barriers to get to a more stable, self-sufficient place," said Jennifer Huffine, President & CEO of Community Assistance Center. "Operation Secret Santa is a wonderful opportunity to give our neighbors some breathing room, especially during the holidays, and we are so grateful to our amazing partners at Entergy Texas and Howard Hughes for making this possible."
The mission of CAC is to provide resources to meet basic needs and improve quality of life for our neighbors in Montgomery County. The organization provides practical solutions promoting self-sufficiency for county residents threatened by an unexpected crisis while ensuring an inviting, supportive environment for our neighbors as they seek assistance services. CAC provides financial and basic needs assistance with rent/mortgage assistance, utilities assistance, emergency shelter vouchers, prescription services, back to school assistance, transportation vouchers, food, clothing, education, disaster recovery, and case management. All programs provided by CAC are made possible through collaborations with corporate, congregation, civic group and individual community partners providing services that focus on self-sufficiency and long-term stability solutions.
Learn more at CAC-MCTX.org.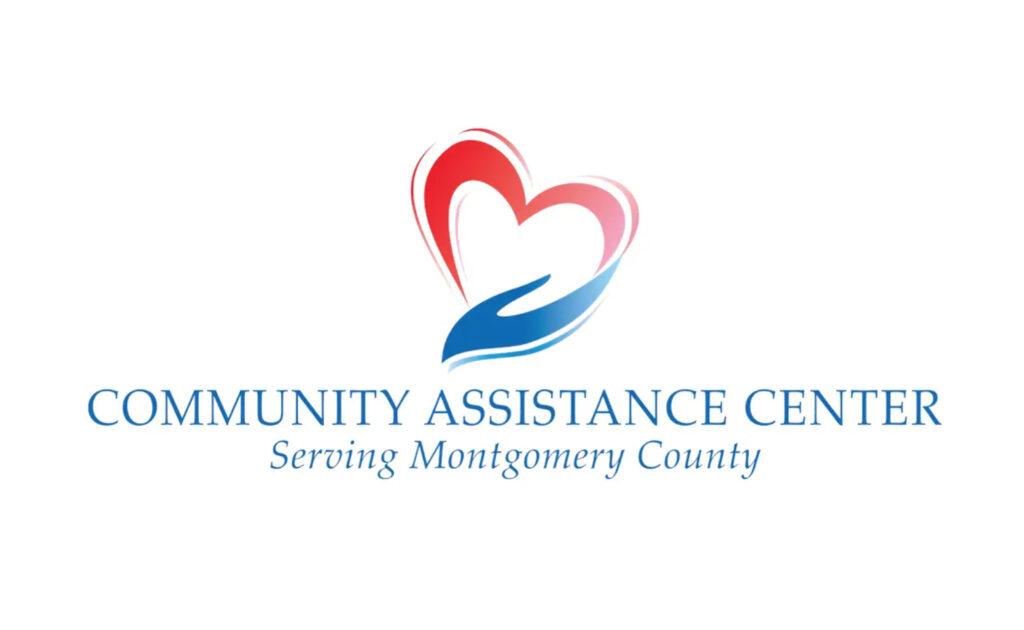 Community Assistance Center is a non-profit, social service agency providing resources to meet basic needs and improve quality of life for our neighbors in Montgomery County. CAC provides crucial supportive services that address food insecurity , emergency shelter, clothing needs and housing instability all while offering client focused case management to help neighbors attain a higher level of self-sufficiency. During its last fiscal year, CAC provided services to over 22,500 residents of Montgomery County through its various programs and services.