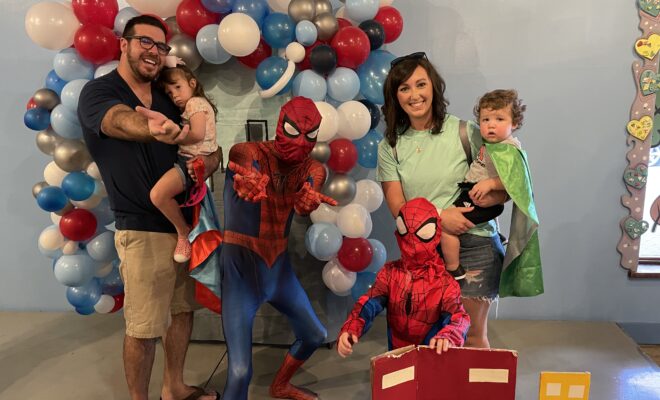 entertainment
Calling all Superheroes to The Woodlands Children's Museum for Summer Sillies Superhero Day
By |
THE WOODLANDS, TX – We shake out the summer sillies and get ready to welcome in the new school year on Saturday, July 29th with a day full of visits from some of our favorite superheroes.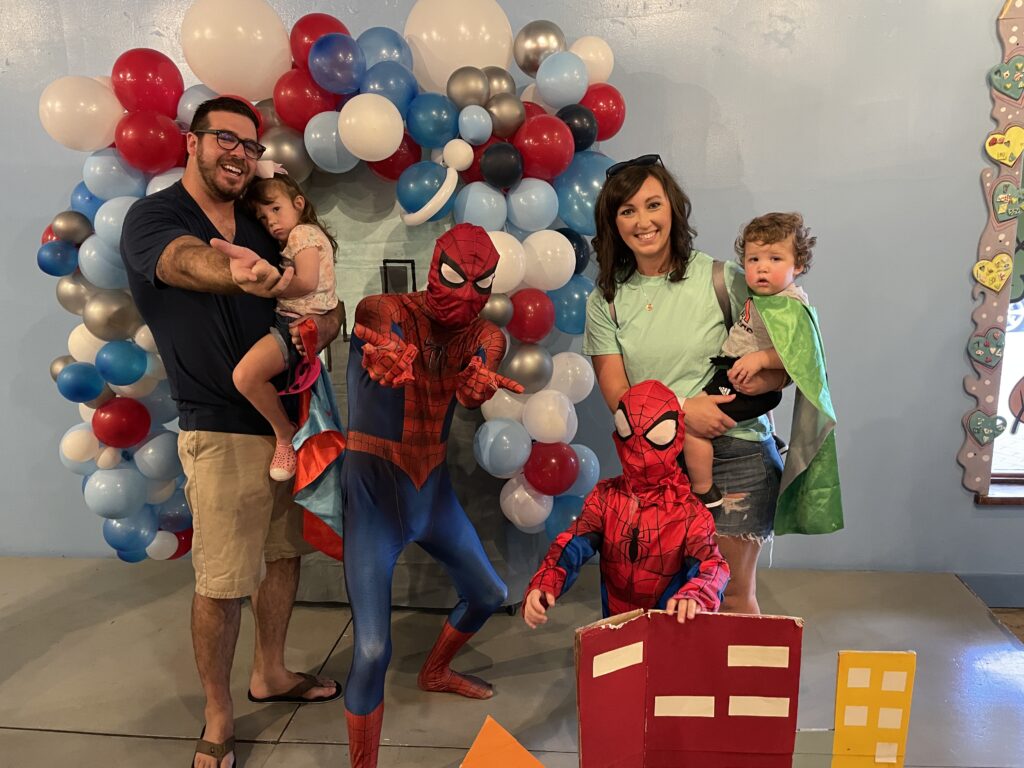 During this year's Summer Sillies Superhero Day, guests are invited to come dressed in their favorite superhero attire, create their very own superhero mask, and meet and pose for photos with Spider-Man, Wonder Woman, Super Girl, Buzz Lightyear and a Ninja.
While the word superhero dates back to 1899, real-life inspired costumed superheroes can be traced back to the "masked vigilantes" of the American Old West. Fictional comic books and movie superheroes are known for possessing superpowers and abilities beyond those of ordinary people. They come from many different cultures and backgrounds and use their powers to better the world by protecting the public and fighting crime.
Wonder Woman's first appearance was in 1941, published by All-American Publications, one of two companies that would merge to form DC Comics in 1944. In the early 1960s, Marvel Comics introduced comic book readers to The Hulk, Iron Man, Daredevil, The Avengers, Captain America, Thor, Ant-Man and Spider-Man. A more modern superhero, Buzz Lightyear, debuted in Toy Story in 1995, and was provisionally named Lunar Larry, then renamed in honor of Apollo 11 astronaut Edwin "Buzz" Aldrin, the second person to walk on the Moon.
"Superheroes can be found all around us. It's important for children to know that they can be a superhero by being kind and helpful to those in need," stated Angela Colton, the museum's Executive Director. "Superheroes act as role models who promote teamwork and encourage others to be courageous and brave. We hope children in our community will enjoy Summer Sillies Superhero Day and be reminded of this as they start the new school year."
The Woodlands Children's Museum is open for extended summer hours, including Tuesday-Friday 10:00am – 4:00pm and Saturdays from 10:00am – 5:00pm. Guests are encouraged to pre-purchase tickets for this popular event at woodlandschildrensmuseum.org. Ticket prices are $8 for adults and children over age one.
The Woodlands Children's Museum is located in the Panther Creek Village Center at 4775 W. Panther Creek Drive, The Woodlands, Texas 77381.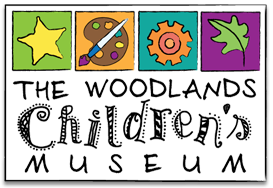 About The Woodlands Children's Museum The Woodlands Children's Museum, a 501(c)3 nonprofit organization, was founded out of a desire to meet the community's proven need for a positive environment where children and their families can learn, play, and make special memories throughout the year. At the museum, fun and learning go hand in hand, whether children are creating art, singing along to a musical performance or conducting a science experiment. The museum also has made it a priority to bring children multi-ethnic and multicultural experiences that celebrate cultural and global differences and strengthen common bonds. Programs frequently are delivered in partnership with other nonprofit organizations, always with the goal of making a positive difference in the life of a child. woodlandschildrensmuseum.org.