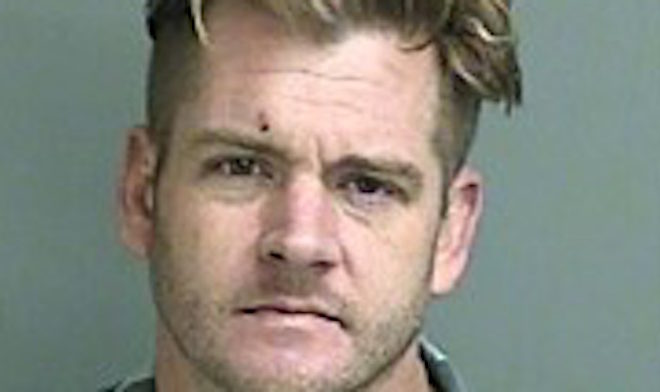 News
Child Sex Offender Found Guilty, 75 Year Prison Sentence
By |
CONROE, TX – Defendant Dustin Harding, found guilty of Continuous Sexual Abuse of a Child, was sentenced to 75 years in prison on Friday September 22nd, in the 359th District Court. Judge Kathleen Hamilton presided over the week-long trial.
Assistant District Attorneys Jeff Hohl and Joel Daniels presented witnesses from Montgomery County Constable Precinct 3, Montgomery County Sheriff's Office, Children's Safe Harbor, the Memorial Hermann Forensic Nursing team as well as the family of the victim and the victim. Evidence showed that the defendant sexually abused the victim at around the age of six as well as the age of twelve. The victim was able to testify and describe the abuse, successfully confronting her abuser in Court. The evidence demonstrated that the Defendant made multiple statements while being interviewed by Pct. 3 Detective Adam Acosta which corroborated the victim's account of the abuse.
The defense presented an expert witness, a psychologist, who testified to how a child victim can be influenced by external sources. On cross examination, ADA Daniels elicited testimony from the psychologist that many of the behaviors exhibited by the defendant were consistent with the State's evidence and theory of the case.
The jury deliberated on Thursday for roughly 1.5 hours before coming back with a verdict of Guilty. Subsequently, the jury sentenced the defendant to 75 years in prison. The charge of Continuous Sexual Abuse of a Child is not parole eligible.
Prosecutor Jeff Hohl shared, "Law enforcement did an outstanding job investigating this case. But even beyond that, the victim's courage and willingness to testify and tell the jury what happen to her was amazing. I am very proud of the victim for telling the truth. The victim's bravery will no doubt prevent future victims at the hands of this defendant."
Source: Tyler Dunman, Montgomery County District Attorney's Office