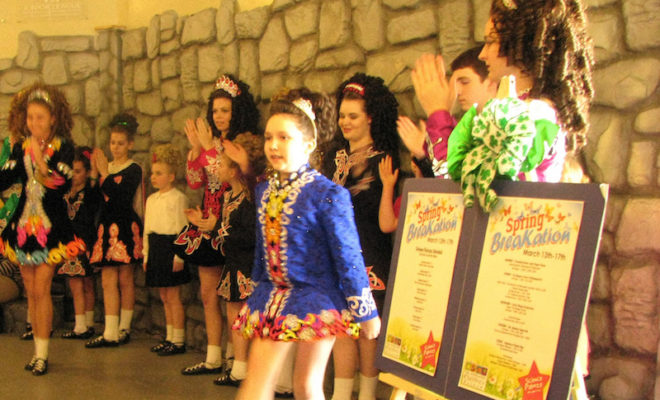 entertainment
Children''s Museum to host Irish Dancers for St. Patrick's Day
By |
THE WOODLANDS, TX – – – The Woodlands Children''s Museum will bring a wee bit o'' Irish culture to the community March 16 and 17 when it presents Irish dancing and a juggling show in honor of St. Patrick''s Day.
Activities will take place 10:30 a.m.-4:30 p.m. both days at 4775 W. Panther Creek Drive, Suite 280.
""We know children will love the energy and fun that the dancers infuse into their performances,"" said Angela Colton, executive director of the museum. ""And our juggler, Claude Sims, always is a hit. Not only is he a talented juggler, he has a real knack for connecting with young audiences.""
The St. Patrick''s Day activities are included in the museum's $6 daily admission for visitors age 1 and older. Children must be accompanied by an adult at all times. The Woodlands Children's Museum is recommended for ages 7 and younger.
The Woodlands Children's Museum is a 501(c)3 nonprofit organization dedicated to educating, empowering and exciting children and their families in lifelong learning and discovery. The Museum also provides multi-ethnic and multicultural experiences encouraging children to celebrate and embrace cultural and global differences and strengthen common bonds. Year-round, hands-on activities – from reading and art to science and magic – are all intended to make a positive difference in the life of a child.
For more information, visit woodlandschildrensmuseum.org or call 281-465-0955.