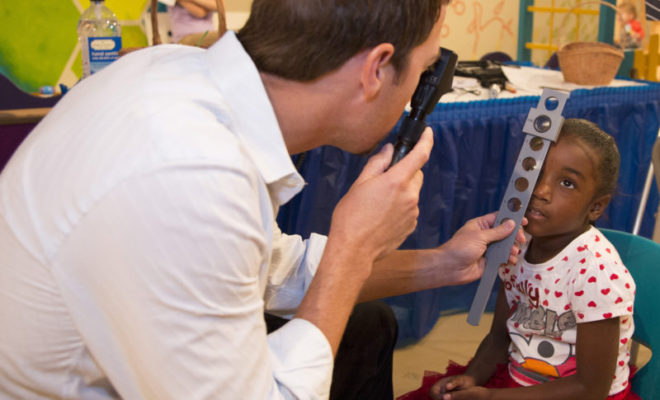 Calendar
Children''s Museum honors World Sight Day with Free Eye Exams
By |
THE WOODLANDS, Texas – – – An optometrist will provide free eye exams at The Woodlands Children''s Museum during World Sight Day, Thursday, October 12.
World Sight Day, coordinated by the International Agency for the Prevention of Blindness, is held the second Thursday of October each year to focus global attention on blindness and vision impairment worldwide.
The Woodlands Children''s Museum supports that mission with special activities intended to give children an understanding of global vision challenges and an appreciation for the importance of eye care.
""Not only does World Sight Day help children develop empathy for others and gain a global perspective, it also empowers them to help others,"" said Angela Colton, executive director of the museum. ""We''ll be collecting used eyeglasses and sunglasses that day for VSP (Vision Service Plan) Global, which will get the donated eyewear to people who need them around the world.""
World Sight Day activities, scheduled for 10 a.m. to 2 p.m., will include play glasses and "Happy to See" art projects in the MUSE, the museum's art room.
Child & Family Eye Care will provide free eye exams for children as time permits.
The Woodlands Children's Museum is recommended for ages 7 and under. Children must be accompanied by an adult at all times.
World Sight Day activities are included in the museum's $6 admission for children ages 1 and older. For more information, visit woodlandschildrensmuseum.org or call 281-465-0955.