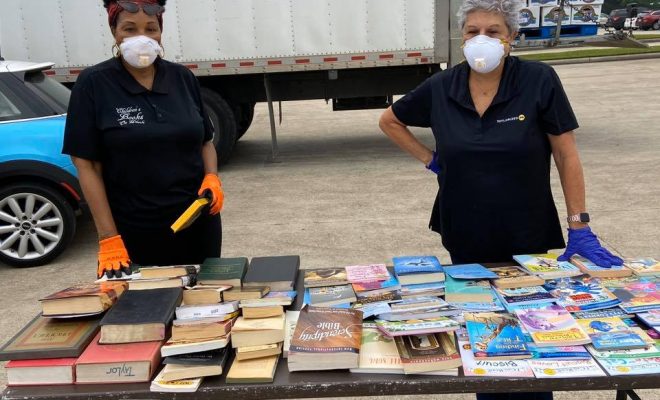 Lifestyle
Children's Books On Wheels Celebrates 16 Years by Donating 1,600 Books
By |
CONROE, TX – Reading a book can take you so many places in your imagination while staying at home with your family. Rita Wiltz, Executive Director for Children's Books On Wheels (CBOW) is hoping to reach her goal of keeping Montgomery County literate by donating 1,600 books in April to celebrate the 16 years CBOW has served the community.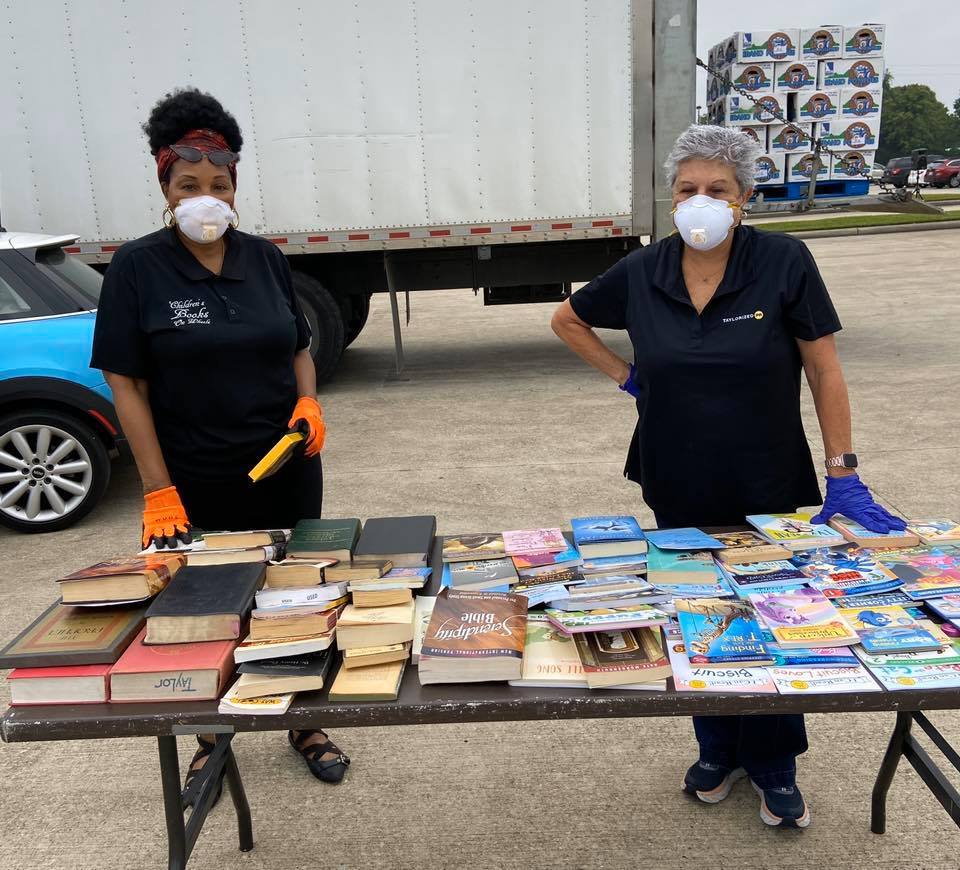 To date CBOW has distributed books with Community Assistance Center (CAC) during their weekly food distributions, the local YMCAs, and The Treehouse Center for girls in Conroe totaling over 900 books, individual families with children in Conroe, and the community of Tamina. Books are distributed during every event including the Volunteer Income Tax Assistance and Project Re-Set. CBOW will be donating 200 books at the ARC Church each Wednesday in partnership with CAC and on April 22, 2020 donating 300 books.
"We are grateful for our partnership with Children's Books on Wheels, their delivery of children's books for the families CAC is serving with food assistance in response to COVID-19," said Jennifer Landers, Executive Director of CAC.
Children's Books On Wheels was established in 2005 and received its 501c3 status to promote literacy and bring reading to children in areas that may not have access to books. Seventy five percent of the population served by CBOW are at or below the poverty level. Rita Wiltz, with her mobile team, travel to community events, churches, businesses, and other nonprofits in north, south, east, and west counties. The after-school site for the YMCA is hosted by CBOW Sleepy Hollow Multipurpose Building, along with Summer Reading Projects to donate books to children and their families at no cost. Each year about 8,000 books are distributed. Last year over 10,000 books were donated to Hurricane Harvey and Imelda affected areas.
Other services Children's Books On Wheels provides include assistance of social services in multiple languages to the unserved and underserved. Free year-round tax services by IRS certified volunteers at 18 mobile tax sites are available at no charge for eligible individuals. Project Re-Set was implemented in 2019 to assist with enhancing skills and securing gainful employment in certified trainings for technical fields that require OSHA 10 or 30, Confined Space, First Aid + AED training, and other technical instruction.
"Children and families are our most precious resource and this outreach organization shares love and hope in our most isolated communities," said Wiltz. "Please join us to help continue filling the gap between literacy and our youth. Reading at an early age expands the mind, develops language skills, improves focus and concentration, and teaches effective listening habits. Don't we want our children to develop analytical skills before they become adults in the community?"

The mission of Children's Books on Wheels is to promote literacy by providing books and educational literature to Pre-K through 12 grade children and their families. Learn more about Children's Books on Wheels by visiting www.ChildrensBooksonWheels.org or contact Rita Wiltz at 281-844-7596 or rw2619@msn.com.