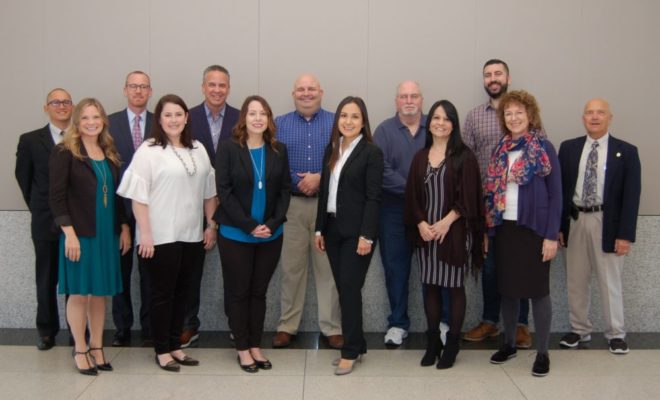 News
Children's Safe Harbor Expands Board of Directors to Meet Increased Needs
By |
MONTGOMERY COUNTY, TX – With a mission to protect and enhance the life of every child who has the courage to battle sexual and physical abuse, Children's Safe Harbor has recently added seven new members to its Board of Directors.
The goal of Children's Safe Harbor is to reduce the trauma of child victims and their non-offending caregivers by facilitating a comprehensive, multi-disciplinary team approach to intervention, investigation, prosecution, and treatment of child sexual and severe physical abuse.
Given the influx of additional cases seen over the last six months – close to 200 a month – the organization is now considered a "high capacity" children's advocacy center in the state of Texas.
"Last year alone, we facilitated 2,166 forensic interviews, which was 416 more than 2018 and nearly double what we saw in 2016," said Victoria Constance, MSPH, Ph.D., Executive Director and CEO of the Board of Directors for Children's Safe Harbor. "With the ever-increasing amount of abuse cases we are seeing, we have needed to expand our board of directors and we are continuing to recruit additional members."
The newest warriors to join its board are: M. Kathleen Borchardt, M.D., FACOG, Houston Methodist Hospital Obstetrics & Gynecology; Blair Bradley, Investigative Program Director, Texas Department of Family Protective Services; Tyler Dunman, J.D., Chief of Special Crimes Bureau; Yesenia Garcia, Branch Manager, Woodforest National Bank; Kimberly Perry, Court Administrator, Judicial District Court 418th; Karrah Pieper, District Manager, Primary Care Allergan Pharmaceuticals; and Reynaldo Saludares, Commercial Development Advisor, Deepwater Americas, Anadarko Petroleum Corporation.
Leading the board as President is John Frere, Director of Real Estate and Business Services Anadarko; with Mary Nan Huffman, J.D., Legal Counsel for Houston Police Officer's Union, as Vice President; Vince Santini, J.D., Attorney at Law at The Voss Law Firm P.C. District Attorney's Office, as Secretary; and Matthew Rodrigue, Chief Deputy for Constable Office Precinct 3, as Treasurer.
The other board members include Past President Dwight Johnson, Retired Sgt., CISD Police Department; Tom Casperson, M.D., Anesthesiologist; Amanda Hill, J.D., The Law Office of Amanda Jean Hill; Crystal Plumley, BSN, RNC-OB, Houston Methodist Hospital; and Paul Purcell, Executive Director, Montgomery County Medical Society.
"We are delighted to have Kathleen, Blair, Tyler, Yesenia, Kim, Karrah and Reynaldo join our board of directors," said Dr. Victoria Constance. "They bring a strategic diversity in leadership and community position that is certainly an asset to our endeavors as we serve and protect the youngest and most vulnerable victims of our society. Our work is more important than ever before this year as we mark our 20th anniversary of serving traumatized and abused children and their families in ever growing numbers."
Given the increased number of cases seen in the recent months, Children's Safe Harbor is in the process of a capital campaign to fund the construction of a larger co-located facility to serve children and their families all in one building – which reduces trauma by minimizing the need for children to retell their experience to multiple agencies while facilitating investigation, prosecution, justice, and healing.
Founded in 1998, the nationally-accredited nonprofit children's advocacy center is part of a nationwide effort to heal the trauma and facilitate justice for children ages 2 through 17 and their families in Montgomery, Walker, San Jacinto counties. Children's Safe Harbor is a 501(c)3 nonprofit corporation. For more information, visit www.ChildrensSafeHarbor.org.