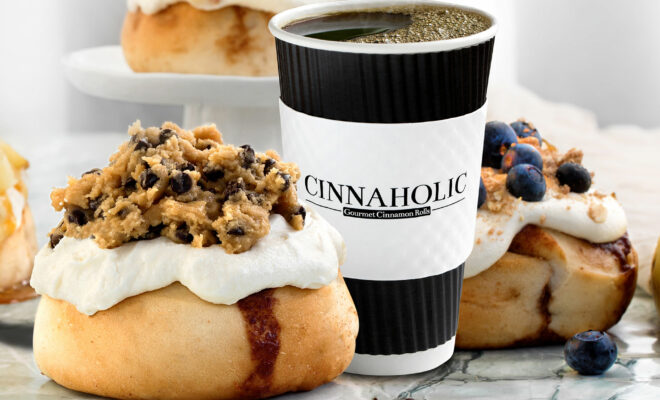 Business
Cinnaholic – Woodlands Opening Friday, July 8
By |
THE WOODLANDS, TX – Cinnaholic, one of the fastest growing plant-based concepts in the country, will open in The Woodlands, TX on Friday, July 8. Opening in the bustling Woodridge Plaza, Cinnaholic – Woodlands will offer the brand's famous plant-based, allergen-friendly cinnamon rolls and other delicious desserts seven days a week.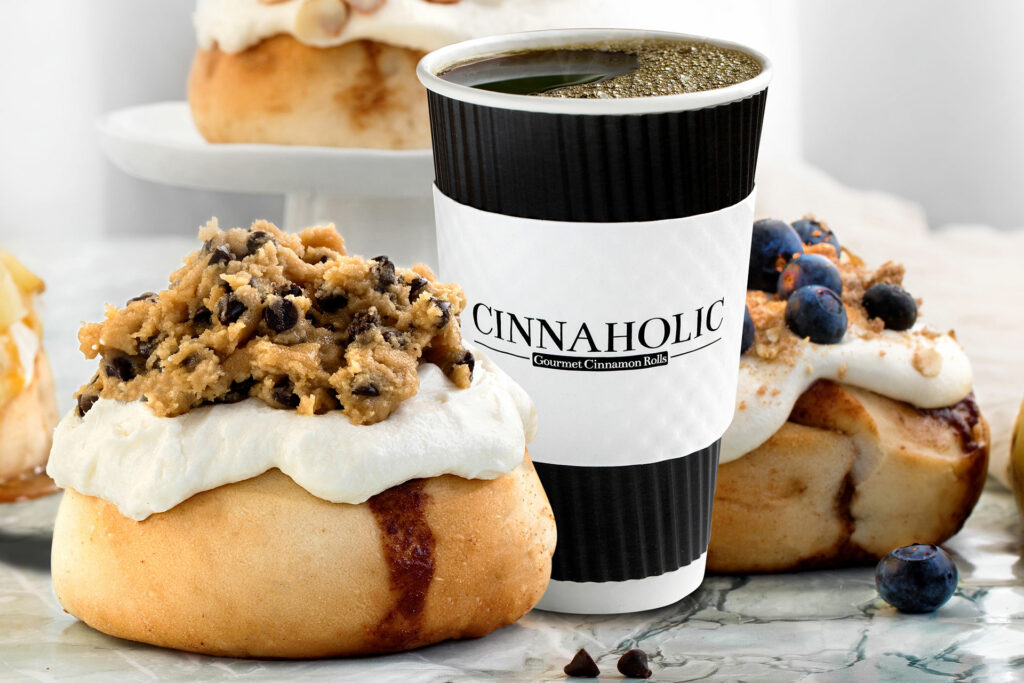 To kick things off, Cinnaholic – Woodlands is hosting a grand opening party from 10am to 2pm on opening day. Each guest will enjoy a cinnamon roll of their choice for only $1 (limit one person customer, and only available opening day from 10am to 2pm).
Cinnaholic has grown in popularity in the past two years with more than 60 locations currently operating in the United States and Canada, and Cinnaholic – Woodlands will be the 70th. More than 30 are expected to open within the year, and more than 50 additional stores are planned into 2023. Cinnaholic was recently ranked among Entrepreneur magazine's Franchise 500® list.
As with all Cinnaholic stores, Cinnaholic – Woodlands is locally owned and operated, including area residents Gladys and Malori Moton.
Prior to becoming Cinnaholic owners, Gladys spent more than 34 years in education – with majority of the time as a principal – for the Aldine Independent School District, and Malori has spent the past several years working in technology for a global firm. The Motons value spending time with their family, which inspired them to become franchise owners.
"We love Cinnaholic desserts because they're delicious, vegan and can bring loved ones together," said Gladys. "It feels great to know we're serving residents sweets they can enjoy guilt-free while spending time with their families."
Cinnaholic – Woodlands will offer the same menu as all other locations, including the famous cinnamon rolls, edible cookie dough and additional sweet treats like brownies, cookies, "Baby Buns," and "Cinnacakes," and they will also offer Dole Whip (their signature gluten-free, dairy-free soft serve). Seasonal menu items are anticipated. Cinnaholic – Woodlands will offer catering and large-size ordering as well for events, meetings and more. All Cinnaholic products are 100 percent vegan, dairy and lactose-free, egg-free, cholesterol-free and allergen-friendly.
Most popular Cinnamon Roll flavors include:
"Old Skool" – classic cinnamon roll with vanilla frosting
"Cookie Monster" – cream cheese frosting, cookie dough, chocolate chips and chocolate sauce
"Caramel Apple Pie" – caramel frosting, homemade pie crumble, fresh apples, caramel sauce
"Campfire S'mores" – marshmallow frosting, graham cookies, marshmallows, chocolate sauce
For the latest updates on this specific location, visit their Facebook page or Instagram @cinnaholic.thewoodlands as well as online at www.cinnaholic.com.
Cinnaholic – Woodlands will be located at 27630 Interstate 45 North, Conroe, TX, 77385 and the phone number is (281) 719-5327. Anticipated hours are Monday through Thursday from 10am to 8pm, Friday and Saturday from 10am to 9pm, and Sunday from 12pm to 7pm.
To learn more about Cinnaholic franchise opportunities, call (404) 844-8661. For more information about Cinnaholic bakeries, visit www.cinnaholic.com.
Based out of Atlanta, Georgia, Cinnaholic is the only gourmet bakery that allows customers to completely customize cinnamon rolls with more than 20 frosting flavors and over 20 topping choices. Each Cinnaholic cinnamon roll is 100% plant-based and free of dairy, lactose, eggs or cholesterol, allowing guests to enjoy their mouthwatering creations without worrying about certain dietary or allergy restrictions.