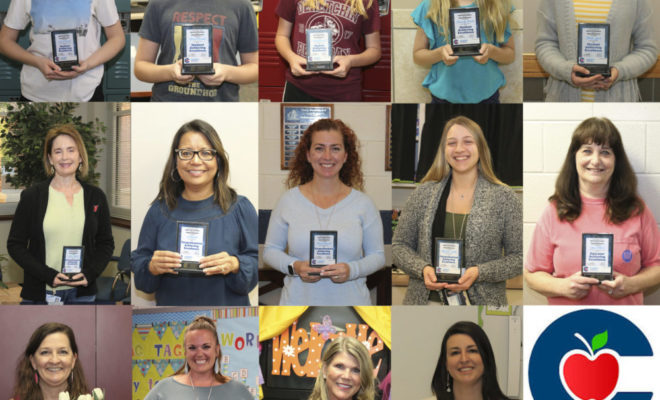 People
CISD Honors Students, Paraprofessionals & Educators with Ambassador Awards
By |
CONROE, TX – The Conroe Independent School District Board of Trustees honored several individuals with an Ambassador Award when Board Member Mr. Datren Williams and Superintendent Dr. Curtis Null visited The Woodlands High School (TWHS) 9th Grade, Tough Elementary, Deretchin Elementary, Buckalew Elementary, and Galatas Elementary.
The Board of Trustees began the Ambassador Awards to recognize individuals for their positive contributions to campus life and campus climate. Throughout the year, each campus is visited by a member from the Board who surprises the award recipients while they are performing their duties as either a student or an employee.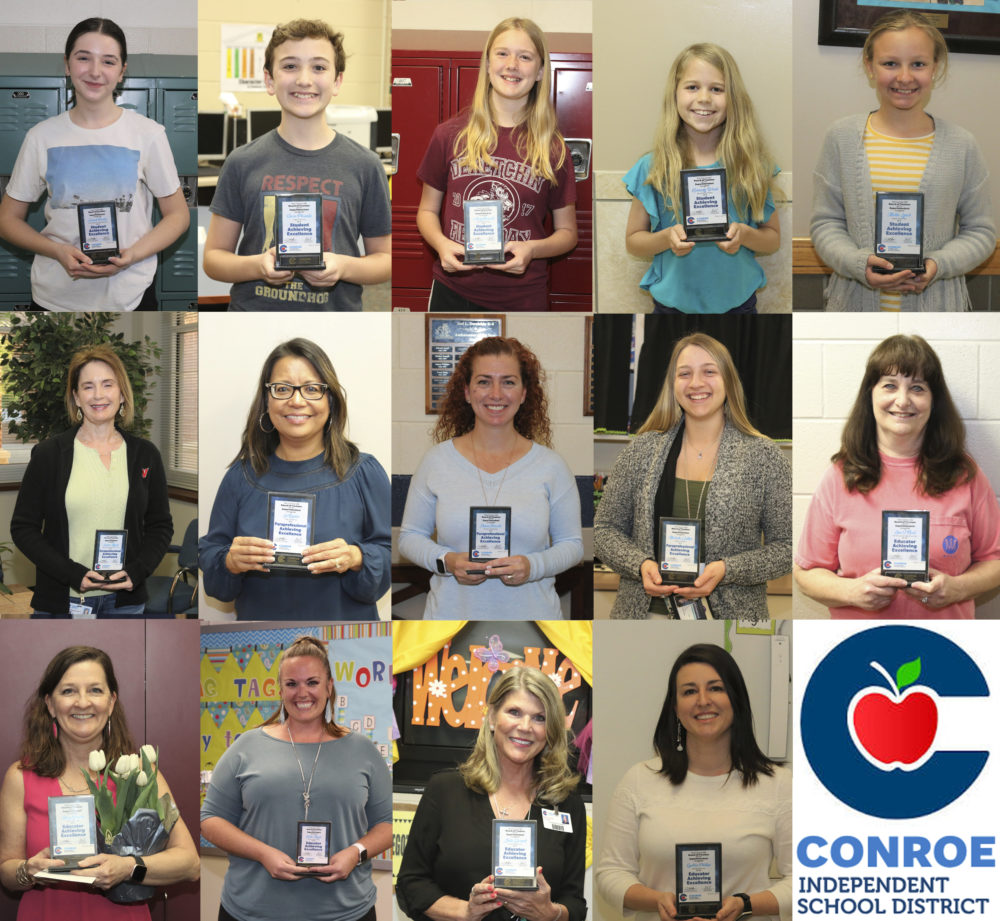 Students honored are Sarah Rodee, TWHS 9th Grade; Owen Plourde, Tough Elementary; Avery Bennett, Deretchin Elementary; Kennedy Ward, Buckalew Elementary; and Mollie Lynch, Galatas Elementary.
Paraprofessionals honored are Laura Myers, TWHS 9th Grade; Lei Eppler, Tough Elementary; Shara Bracho, Deretchin Elementary; Laurie Tatum, Buckalew Elementary; and Michelle Gritter, Galatas Elementary.
Educators honored are Lisa O'Neal, TWHS 9th Grade; Stacy Ranck, Tough Elementary; Katie Meyer, Deretchin Elementary; Julie Garrett, Buckalew Elementary; and Cynthia Phillips, Galatas Elementary.
Conroe Independent School District (CISD) is a 348 square mile school district located in the Houston, Texas metropolitan area. The geographic areas of the District are diverse and include The Woodlands, Shenandoah, Oak Ridge North, Conroe, and Caney Creek, as well as several other smaller towns, communities, and unincorporated areas. CISD is one of the fastest growing school districts in the State with an average enrollment growth of approximately 1,500 students per year.
CISD is a community of individuals working together to achieve the best for students. The District is proud of the accomplishments of the students, teachers, and administrators who have helped make it a great place to be. For more information, visit www.conroeisd.net.