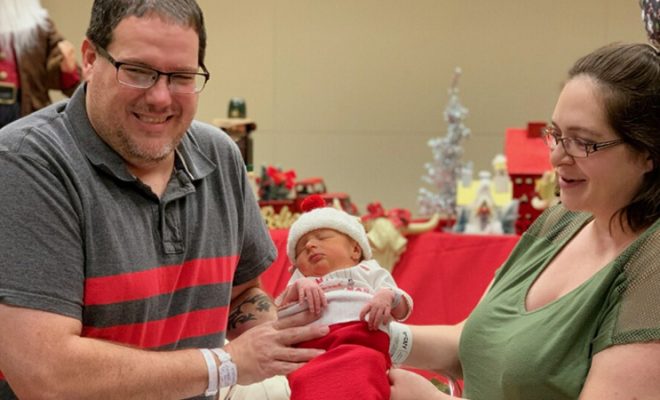 Lifestyle
Community Volunteers Craft Comfort for Hospital Patients
By |
THE WOODLANDS, TX – Memorial Hermann The Woodlands Medical Center (MHTW) hosted its annual Holiday Tea reception on December 2, to honor community volunteers who make craft items for hospital patients.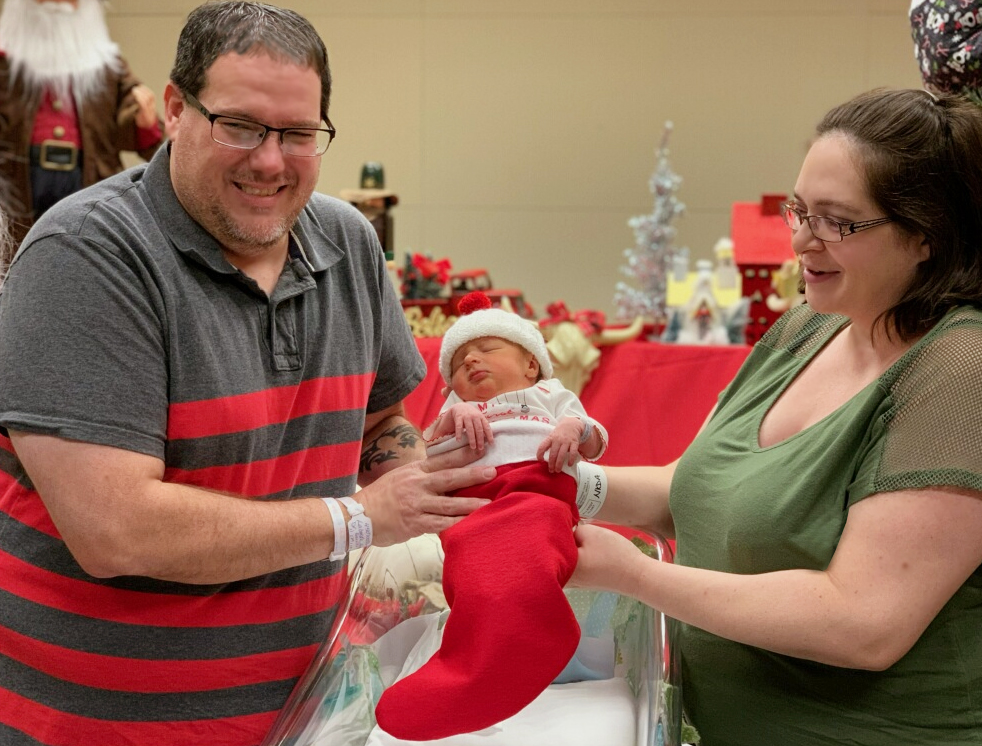 Volunteers from local churches and retirement communities attended the appreciation event to celebrate the joy of the season. These volunteers make homemade craft items to provide comfort and reduce anxiety for patients, and assist in the therapeutic need of coughing after surgery. Donated, handmade items include heart pillows, hug-a-bear pillows, hug-a-pup pillows, newborn baby hats, and Christmas stockings.
A special guest at the event was newborn baby girl Abigail, who was joined by her parents, Angelia and Jason Laborde. Abigail and her twin brother, Noah, were born on Friday, November 29, although Noah couldn't attend the holiday tea, as he is currently a patient in the Neonatal Intensive Care Unit (NICU). The group sang "Silent Night" to Abigail, who was decked out in a Christmas stocking.
For more information on the MHTW Volunteer Program, contact Karen Bilsing, Volunteer Manager, at 713.897.2392.