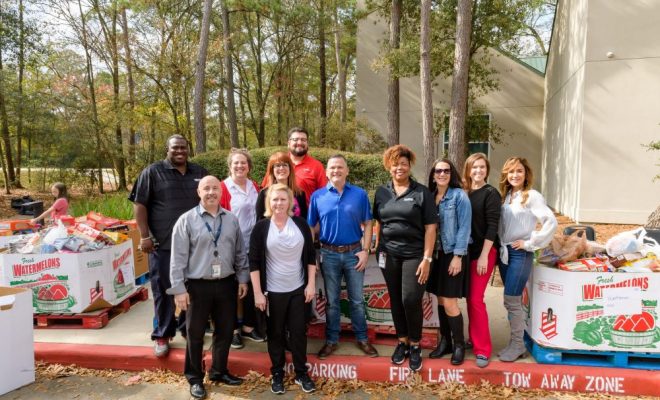 Events
Food Bank Collects over 55,000 Pounds of Groceries from Holiday Food Drive
By |
MONTGOMERY COUNTY, TX – The community of Montgomery County united to help those struggling with holiday hunger and contributed over 55,000 pounds of groceries to the Montgomery County Food Bank's (MCFB) 2019 Holiday Food drive. On December 9, Glade Gallery provided the perfect backdrop for the collection of nutritious, non-perishable items from various businesses, families, and civic organizations who were there to feed hope this holiday season. The collection will contribute over 275,000 meals to those in need.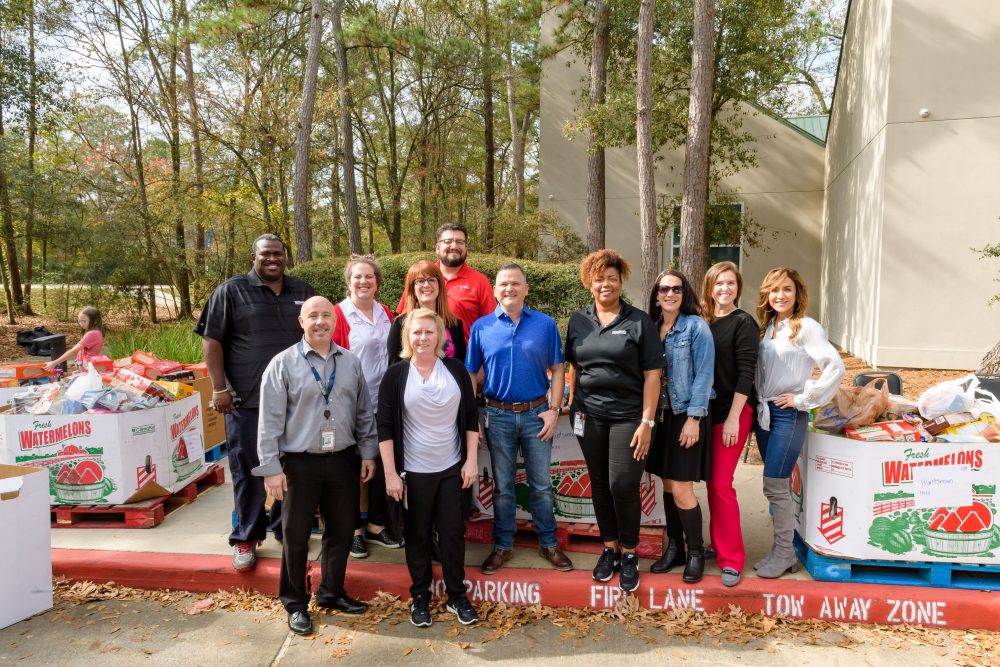 The festive event was filled with a full program of speakers beginning with a blessing over the day from Father Tom of St. Anthony of Padua, followed by a welcome from MCFB Board Chair Kelly Holmes and MCFB President & CEO Allison Hulett. Commissioner Charlie Riley, John Brown of Huntsman Corporation, Dr. Curtis Null CISD Superintendent, Paula Klapesky Principal of Mitchell Intermediate School, and Senator Brandon Creighton of District 4 rounded out the elite group.
"The mission of the Montgomery County Food Bank is uniting our community to fight hunger, and today we saw that generous light from every sector – our schools, businesses, elected officials, law enforcement, clergy, and individuals. The response is a gift to the children, senior adults, and families struggling with hunger this season," says MCFB President & CEO Allison Hulett.
Starbucks provided fresh coffee for attendees as they enjoyed the fun festivities including pictures with Santa, face painting, hot cocoa, and a Christmas card craft station led by the volunteers from the Junior League of The Woodlands. There were special musical appearances by area choirs including The Woodlands Christian Academy, Austin Elementary, Patterson and Reeves Elementary, Kaufman Elementary, and Sacred Hearts STUCO & BETA Club.
Also in attendance were the members of the Mitchell Community Service Club. Owen Stephens, a sixth-grade member of the club expressed, "We thank all the people who have donated food. It feels amazing when you see the smiles on the people's faces when you can give them food because you know they needed the help. I'm thankful for all the members of this club because we have chosen to serve others. It's such a blessing to have food on our tables and know that we can help the people that don't."
Texas state Sen. Brandon Creighton added, "We are bringing people together this holiday season to combat the challenges that we know face food insecurity. We know that there are four million Texans that are food insecure. The staff, volunteers, and community are working together to ensure that the Montgomery County Food Bank is the example of success for the rest of the state. There is no better time to show an efficient collaboration effort to meet our goals of ensuring that not one individual goes to bed hungry and I stand with you!"
Black Pearl Technology was the presenting sponsor of this year's Holiday Food Drive with Quality Home Products, Woodforest National Bank, and Krone Interests, L.P as gold sponsors. Silver sponsors included Amy Lampman, Soules Insurance, and Nathaniel Jackson. A Strong CPA, Benchmark Bank, Cherry Creek Mortgage Company, Happy Air, The Howard Hughes Corporation, IGS Homeworks, Mahoney's Texish Bar and Restaurant, Milstead Automotive, One Reality Group Iconic, Rivela Plastic Surgery, and Richmond Realty Group rounded out the bronze level sponsorships.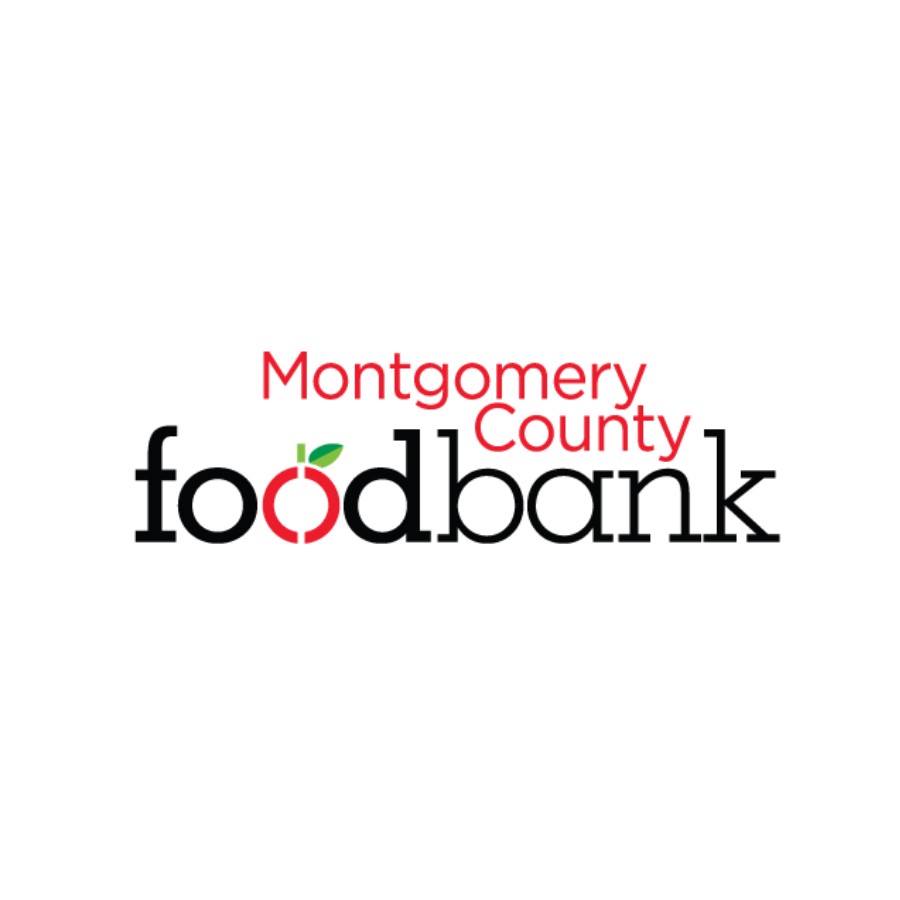 Montgomery County Food Bank began in 1985 as a door-to-door operation run out of car trunks by a small group of volunteers wanting to serve those in need in their community. Throughout the past 30 years, generous donors and volunteers have built it into an organization capable of distributing over 10 million nutritional pounds of food annually. The Food Bank also hosts mobile food distributions, offers nutritional education programs, emergency assistance in the time of a disaster or crisis, and provides meal programs for children and senior citizens.
Montgomery County Food Bank is 501(c)(3) chartered by the state of Texas and is a member of the Texas Food Bank Network and Feeding America. Its headquarters is located at One Food For Life Way in Conroe, near Hwy. 242 and I-45, just north of The Woodlands.
For more information, to book a tour or volunteer at the facility, or to make a monetary donation or food contribution, visit www.mcfoodbank.org or call 936.271.8800.