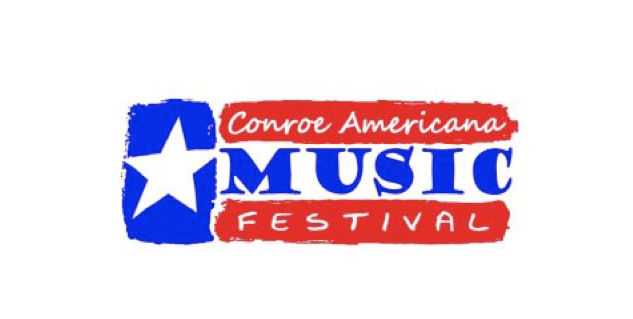 Calendar
Conroe Americana Music Festival to takeover Downtown Conroe
By |
The inaugural Conroe Americana Music Festival is ready to launch a huge undertaking in Downtown Conroe with the largest music festival to hit the county (if not the Greater Houston area) beginning Friday, May 5. Festival hours are Friday, May 5th 6:00pm-midnight, Saturday, May 6th noon-midnight, and Sunday, May 7th 12 noon-6:00pm.
Hosted by the Conroe Downtown Area Association (CDAA), the music festival event will bring excitement to the restaurant/shopping/performing arts district with 54 live bands performing at 6 venues- Martin's Hall, The Corner Pub, The Red Brick Tavern, Conroe Sparkle Event Hall, and 2 large capacity outdoor tents to be set up on Main Street at Metcalf and Metcalf at Thompson. Attendees will experience a great variety of musical talent playing Rockabilly, Folk, Blues, Bluegrass, Texas Country, Americana, and Roots Rock from Carolyn Wonderland, Billy Jo Shaver, Dale Watson & Ray Benson, Ruthie Foster, Bruce Robison & Kelly Willis, Green River Ordinance, The Peterson Brothers, BettySoo, The Mastersons. Charlie Faye and the Fayettes, Hard Luck Revival, Band of Heathens, Folk Family Revival, Bart Crow, Uncle Lucius, The O's, Ray Bonneville, Nikki Hill, Nick Verzosa, Mike Farris, Two Tons of Steel, Dirty River Boys, The Shady Rest Band, Bottom Dollar String Dollar, The New Offenders, Lost and Nameless, and the Chubby Knuckle Choir. For the full line up see the website www.ConroeAmericanaMusicFestival.com.
Tickets may be purchased for a 3-Day wrist band with entrance to all venues for $75 or a day pass for $35/$50 by paying online through the website. Beginning Friday May 5, ticket holders will redeem their electronic tickets for wristbands at the ticket office on the west side of the Montgomery County Courthouse Square in the 300 block of North Thompson Street along with the venue map and a schedule of the bands performances. Only wristbands will allow entry into the music venues during the festival. The streets will be accessible to the general public to explore the vendor booths and the dozen food trucks parked along Main and Metcalf. A complete schedule and map is available on the website.
Sponsors to date for the Conroe Americana Music Festival include the City of Conroe, the Conroe/Lake Conroe Chamber of Commerce, the Conroe Convention and Visitors Bureau, Southern Star Brewing Company, Montgomery County Hospital District, The Red Brick Tavern, Speed Printing, Drees Custom Homes, Interstaff, Postel International, Protect Controls, Steelco, Conroe Golf Cars, Consolidated Communications, Events Plus, Rest Stop, Cheryl's Flowers, Faith Fest, Inc, Grand Central Park, Hailey Sadler Properties, Lake Conroe Dentistry, Locktite Storage, McKenzie's BBQ and Burgers, Mimi's on Main, The Branding Iron, Old Republic Title, Price & Price, Soules Insurance Agency, LJA Engineering, Spirit of Texas, Waxtaps, and Janie & Richard Kobes. Media sponsors include Houston Community News/The Chronicle, Hello Woodlands, Woodlands Hits, Lone Star Community Radio, Lake Conroe Splash, Public News, and Taylorized PR. The festival is also made possible through grants from the City of Conroe and Texas Commission of the Arts.
An invite only VIP dinner will be available for sponsors on Thursday, May 4 at Heritage Park catered by The Red Brick Tavern. Invitees will be served bourbon bacon wrapped figs, bourbon bacon skewers, gourmet sliders of pistachio crusted chicken-meatloaf-pulled pork, watermelon salad, mashed potato martini bar, and Red Brick Tavern Brownie Bites topped in powdered sugar and bourbon chocolate sauce. All while listening to the sounds of Shiny Ribs playing at the City of Conroe First Thursday Concert.
Confirmed ticket holders can call the participating hoteliers to get discounted packages on their lodging. Partnering organizations include the Holiday Inn Express and Suites, Hampton Inn and Suites, Comfort Inn and Suites, La Quinta Inn and Suites, and the Fairfield Inn and Suites by Marriott.
The Conroe Downtown Area Association is a 501(c ) 4 non-profit organization and proceeds from the event will go towards wayfinding signs and beautification projects. Community Youth Outreach (CYO) has been chosen as the
charitable organization receiving 10% of all net profits. CYO is a collaboration of Angel Reach, CASA-Child Advocates of Montgomery County, and Montgomery County Youth Services (MCYS), working together to end youth homelessness by harnessing the collective power of the community through active engagement and resources. Learn more about CYO and their mission on their website. www.CommunityYouthOutreach.org
Lawn chairs are encouraged. Free parking will be available in the lots adjacent to the Courthouse and area streets throughout downtown. Volunteers are encouraged to participate with many needed to cover 3 hour shifts throughout the festival. Each volunteer will get a free pass good for that day and a volunteer shirt. Volunteer opportunities with descriptions may be found on the website under the VOLUNTEER tab.
Visit the Facebook page for up to date additions at www.Facebook.com/ConroeAmericanaMusicFestival. For additional inquiries, please contact Margie@TaylorizedPR.com