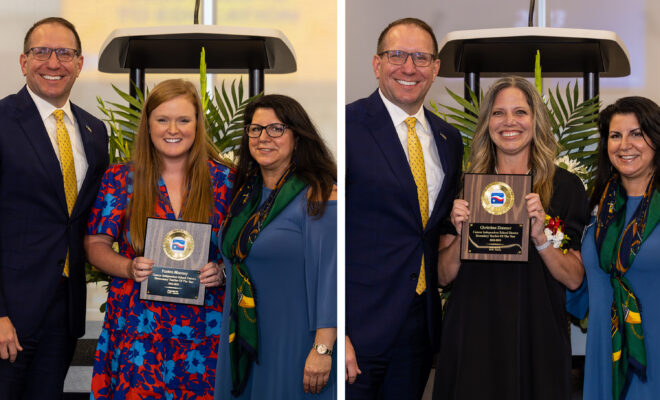 Lifestyle
Conroe ISD Honors Teachers of the Year  
By |
CONROE, TX – Conroe ISD recognized its Teachers of Year, Rising Stars, Humanitarians of the Year, and Friends of Education from each campus at its annual Salute to Education at the Walter P. Jett Center.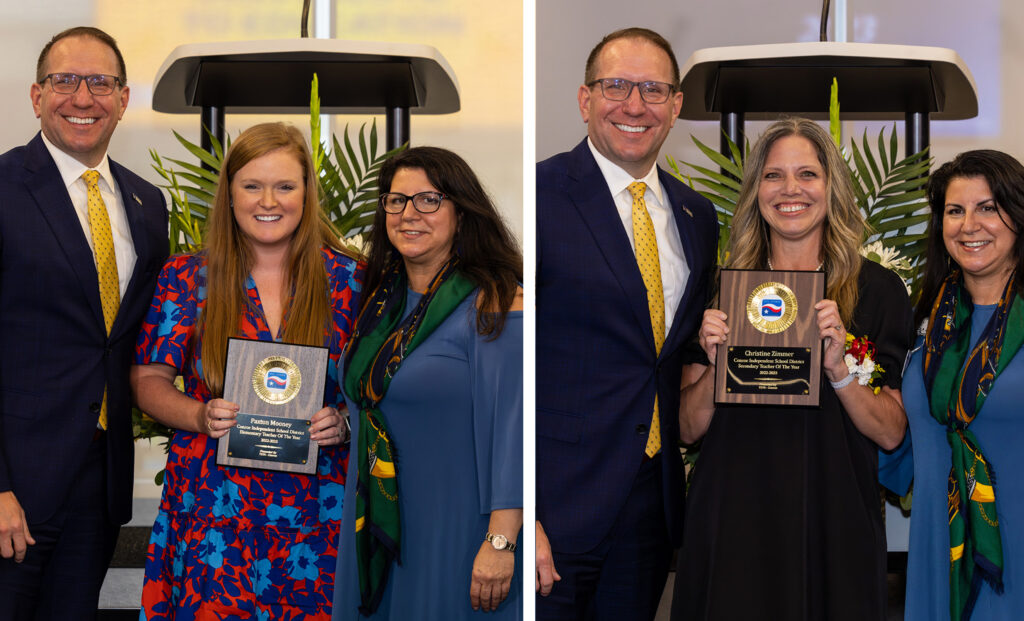 There were also two special presentations for the overall CISD Elementary Teacher of the Year and Secondary Teacher of the Year. A group of Sam Houston State University professors, led by Dr. Wally Barnes, read all of the nominees' essays to assist in determining the winners. 
This year, Paxton Mooney from Ride Elementary, was chosen as the Elementary Teacher of the Year. In her essay, she explained the importance of helping students find their voices, which builds confidence and an excitement for learning. 
Christine Zimmer from Caney Creek High School was selected as the Secondary Teacher of the Year. She realizes that although programs and teaching methods are always changing, kids are still kids, and the more they like their teacher, the more willing they will be to open up and learn. She spends time with her students, talking about their activities outside of school, so they know she cares about them and wants to see them succeed.
Please join us in congratulating all our winners, which can be viewed in the following programs: