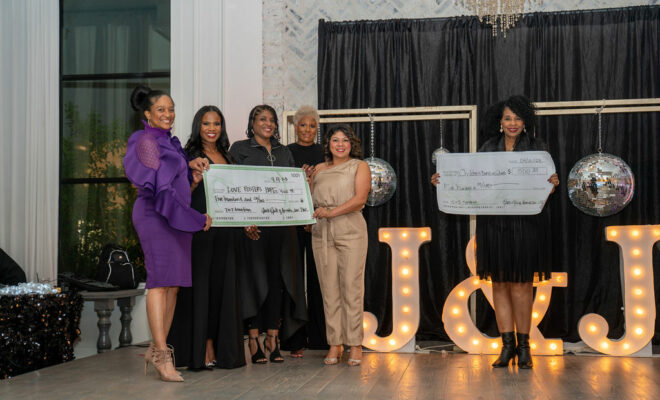 Art & Culture
Jack and Jill Showcases Local Businesses, Raises Funds for Students at Taste of Black Excellence Event
By |
THE WOODLANDS, TX – The Woodlands Chapter of Jack and Jill of America, Inc. reintroduced its in-person annual academic grants fundraiser with a sold-out event on April 21 at the Peach Orchard, in The Woodlands. With the theme "A Taste of Black Excellence" (TOBE), the fundraiser featured local restaurateurs, artists, and entertainers; spotlighted past academic grant recipients; and raised funds for local college-bound high school seniors.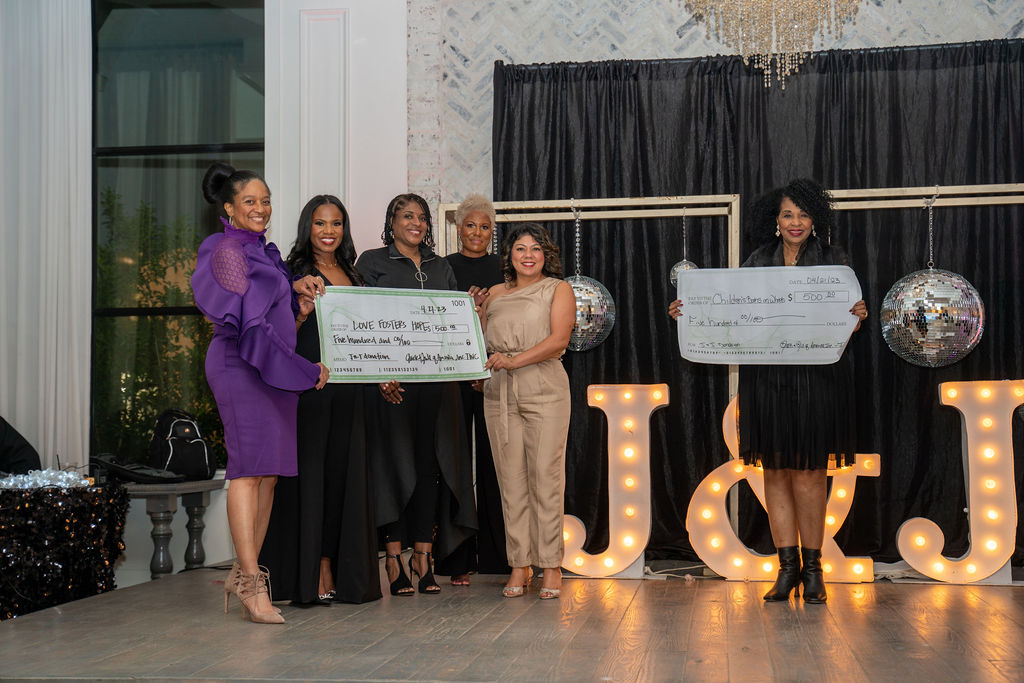 The program highlighted current grant awardee Helaina Payway, a University of Houston freshman majoring in Management Information Systems. The 19-year-old scholar gave heartfelt remarks, reiterating how the importance of education was instilled by her family, saying, "They're my foundation, and they've poured so much love and encouragement into my educational journey. I'm thankful and honored for the support from Jack and Jill to help make it a reality."
This year The Woodlands Chapter received almost 40 applications from local students and will fund $1,000 grants for nearly a dozen deserving seniors for the 2023-2024 school year.
Two local charities were also honored and given grants at TOBE gala: Love Fosters Hope and Children's Books on Wheels. "We are so thankful to Jack and Jill of the Woodlands for the years of support toward our kids and teens in foster care, and for the impact they make building and developing leaders," said Janet Deleon, executive director of Love Fosters Hope. "We look forward to a continued partnership and empowering many more precious young lives together." The awards allowed the chapter to re-engage with the local nonprofit sector further strengthening its community relationships.
TOBE showcased several local Black-owned businesses, with more than twenty vendors and sponsors, including Debra King of Debra King Consulting, a lead elite sponsor, caterer Charles Anyichie (Cooking With Flavour), a rising star in the local food scene and a professional event planner, and Elle Velaquez of ProvoCouture, who transformed the reception hall into a beautifully-chic backdrop. Live artist Ange Hillz took attendees' breath away with an on-stage real-time art creation, painting a large-scale masterpiece upside-down in about fifteen minutes. "My jaw hit the floor when he turned the painting around, and I saw the finished product," said one attendee. The piece was auctioned off, with some proceeds donated back to the Jack and Jill Foundation.
"Our goal was simultaneously to fundraise and promote many hidden gems within the Black community and expose them to a larger audience," The Woodlands Chapter Foundation Co-Chair Natashia Douglas said. "I'm happy we could achieve that. A Taste of Black Excellence was a huge success out of the gate, and we're looking forward to another fantastic event next year."