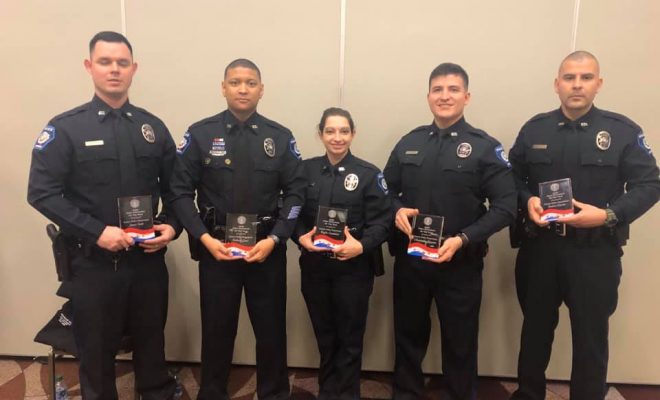 News
Conroe PD Officers Named Houston Livestock Show & Rodeo's First Responder of the Year
By |
HOUSTON, TX – Five Conroe Police Department Officers were recognized by the Houston Livestock Show and Rodeo's Public Safety Committee as First Responder of the Year for their heroic efforts to save a family that was trapped by flooding during tropical storm Imelda on September 19, 2019. The officers were honored at the rodeo's First Responders Day on March 9, 2020.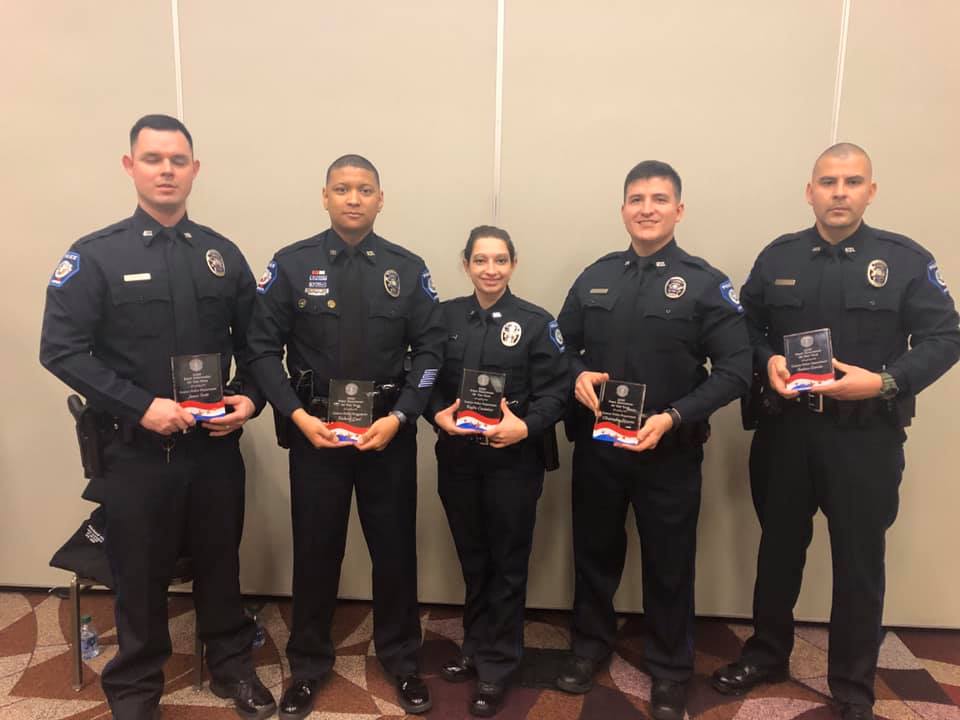 The following officers were recognized:
Officer Andres Garcia
Officer Kaylee Castanon
Officer Richard Cruz
Officer Christopher Herrera
Officer Jason Tosto
The Conroe Police Department's footage shows the heroic water rescue during the tropical storm.
"These officers were recognized by the Houston Livestock Show & Rodeo Public Safety Committee for their heroic efforts during the September flood caused by Imelda," said Conroe Chief of Police Jeff Christy. "They entered rushing water on the IH 45 feeder road in front of Candy Cane Park to rescue a family that became trapped in the rapidly rising and fast moving flood waters. The officers created a human chain and one by one removed the family from the vehicle taking them to safety. This was one of several water rescues performed that day where officers ignored their own safety to help citizens in critical situations."
The officers were also previously recognized by Chief Christy on September 26, 2019 before the Mayor and Council for their courageous actions.
Sources: Chief Christy, Conroe Police Department; Conroe Police Department