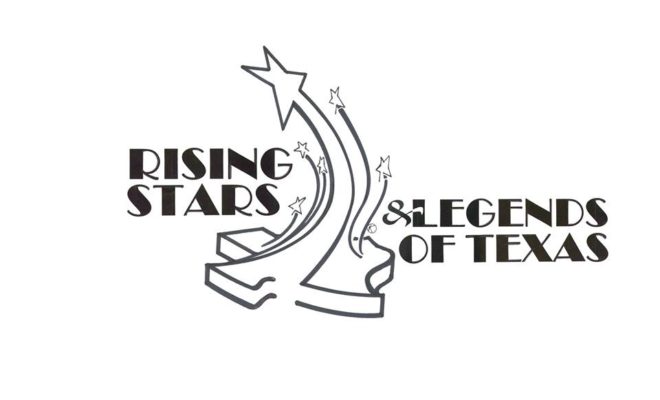 Calendar
Local musicians join the celebration at Rising Stars & Legends of Texas
By |
The Conroe Symphony Orchestra will expand its reach beyond the stage, joining the Rising Stars & Legends of Texas celebration of arts and culture in the Lone Star state.
During the two-day event on April 21 and 22, the Greater Conroe Arts Alliance will present art and artists from Conroe and around Texas for a fete of visual, performing, literary and cultural arts. The Conroe Symphony Orchestra has been invited to perform "Celebrating the Classics," the fourth concert of its 20th anniversary season. The concert will be held at 7:30 p.m. on Saturday, April 22, at Conroe High School, 3200 W.  Davis St. (SH 105).
In addition to the concert, symphony performers will be stationed throughout the city to provide a sample of the group's talent, including a string trio featuring Joel Meder, Andie Ho and Loren Zawodny; a saxophone duet featuring Sal and Rachel Jimenez; the Conroe Symphony Orchestra's Flute Rhapsody Ensemble; a string duet showcasing Leighanna Bond and Noelle Cooper; and another string duet featuring Freddy Olivera and Patricia Duran.
Gayle Laminack, president of the symphony, explained that every spring she and music director and conductor Dr. Don Hutson plan a family concert. Songs will include "Dance of the Comedians" by Smetana, "Adagio in G Minor" by Albioni, "Sandpaper Ballet" by Leroy Anderson and "William Tell Overture" by Rossini.
""We really try to mix it up so we have songs that appeal to adults and children,"" Laminack said. ""We hope to get a lot of families coming out with the kids, because they're our future audience.""
The orchestra will have a number of special guests that will appeal to music lovers of all types.
Mary Sarah, a local country singer who was a finalist for the popular television show "The Voice," will join the symphony to sing the Star-Spangled Banner."
""Mary Sarah is going to help make this a really exciting evening,"" Laminack said. ""And it''s all coming together during our 20th anniversary season.""
Another rising star at the concert will be 16-year-old pianist Steven Dong, who will be accompanied by the full orchestra when he performs "Rhapsody on a Theme of Paganini, Op. 43" by Sergei Rachmaninoff.
Presently a junior at Clear Lake High School, Dong began piano lessons at the age of 5. Winning first place at the Houston Forum Young Artist Competition at the age of 13, he continues to bring home major awards.
During the concert, visual art will take center stage with the symphony as it teams with Hauke Alternative High School for "The Art of Melody," a contest and display of the students' interpretation of "Huapango" by Jose Pablo Moncayo.
Members of the Conroe Art League will judge the pieces, with the winners announced at the concert's intermission. When "Huanpango" begins, the winning art work will be projected on a large screen for the audience to enjoy.
Rising Stars & Legends of Texas kicks off at 6 p.m. on Friday, April 21, at Lone Star Monument and Historical Flag Park with the raising of the 13 flags that have flown over Texas, musical entertainment and special guests. The festivities continue at noon on Saturday, April 22, when the streets will be filled with fun, food, entertainment for the whole family and lots of fabulous art.
Sponsors include First Financial Bank, Impact Printing, James Avery, Mack Barnhill State Farm, Woodforest National Bank, Keating Honda-Nissan, Soules Insurance, Hailey-Sadler Properties, Conroe Convention & Visitors Bureau, Lone Star Community Radio, Hello Beautiful Boutique, Alice and John Eckstrum, Lone Star College-Montgomery, The Courier, Mike and Patsy McLemore, Kevin Kniesley and the City of Conroe.
Tickets for the concert are $15 for adults and $5 for children ages 12 and under. Special rates are available for groups of 10 or more. Tickets may be purchased at the Conroe Symphony Centre, 1500 N Frazier #3 in Conroe, or by calling the Symphony Centre at 936-760-2144. Tickets for the performances also will be available at the door prior to each concert.
 For more information about the Conroe Symphony Orchestra, visit conroesymphony.org.
For more information about Rising Stars & Legends of Texas, visit artsinconroe.org.