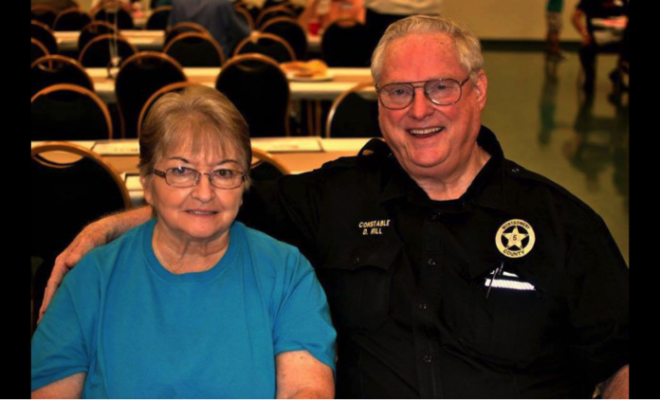 News
Constable David Hill celebrates 50 Years of Law Enforcement
By |
Source: Chief Chris Jones, Montgomery County Pct. 5 Constable's Office
On August 18, 2017 Constable David Hill will be celebrating his 50th anniversary in criminal justice and law enforcement.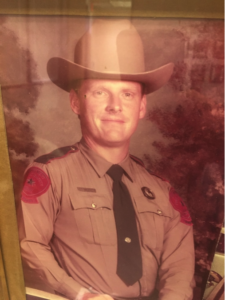 David Hill began his law enforcement career working for the Texas Department of Criminal Justice in 1967 where he worked as a corrections officer for a little over a year. In 1968 David went to the Texas Department of Public Safety and started the police academy where he graduated as a Highway Patrolman with class D-68 in 1969.
After graduation, David was assigned to Magnolia, Texas where he was the second trooper to ever be assigned to the area. David planned on Magnolia being a short stop in his career, but quickly found his love for the community and people in it.
Four years later in 1973, David was voted officer of the year by the Conroe Optimist Club and didn't slow down. David decided he wanted to further his impact on the community so he ran for the Magnolia Independent School Board and served from 1979-1982 after being elected as a board member.  Another election came around in 1982 and David was elected by the people of Montgomery County Precinct 5 to serve as their Constable.
To this day, Constable David Hill has been the only elected Constable to ever serve in Precinct 5. Constable Hill started in 1982 with one Chief Deputy and has grown the department to 26 employees, consisting of 24 deputies and 2 clerks. During the last 35 years as Constable, David was a founding member of the Society of Samaritans, Intercept Ministries and the Magnolia Support Group. Constable Hill served on the Justice of the Peace Constable's Association for two terms as their president and was voted Constable of the year in 2001.
Constable David Hill continues to be a vital part of Montgomery County Precinct 5 community and will celebrate 50 years of law enforcement on August 18, 2017. There will be a celebration for Constable Hill at the Montgomery County Friendship center located at 31355 Friendship drive in Magnolia, TX from 5pm-8pm on Friday August 18, 2017. Food will be served and the public is invited to come out and celebrate a great accomplishment.