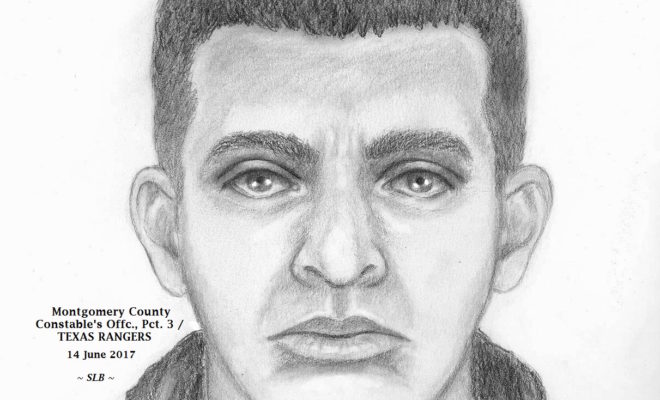 News
Sketch Released of Sexual Assault Suspect
By |
On March 21, 2017 a white male suspect, approximately 5'8-5'11, medium build, dark colored hair, thicker eyebrows, wearing a black hoodie and blue jeans attacked a juvenile female on the jogging trail located near the intersection of Research Forest Drive and Capstone in The Woodlands.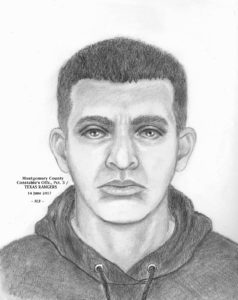 The suspect attacked the victim from behind and subsequently sexually assaulted the victim on the jogging trail.  The suspect then fled east on the jogging trail towards the direction of The Woodlands High School.  The victim described the suspect to possibly be in his late 20's and had a strong odor of cigarettes coming from his breath and person.  
This sketch is related to a previous media release from this agency in June of 2017.
Anyone with information about this case or anyone with information regarding the composite sketch of this suspect is asked to contact Detective Adam Acosta at 281-364-4211 or 936-538-3414.  
Source: Chief Matthew Rodrigue, Montgomery County Precinct 3 Constable's Office