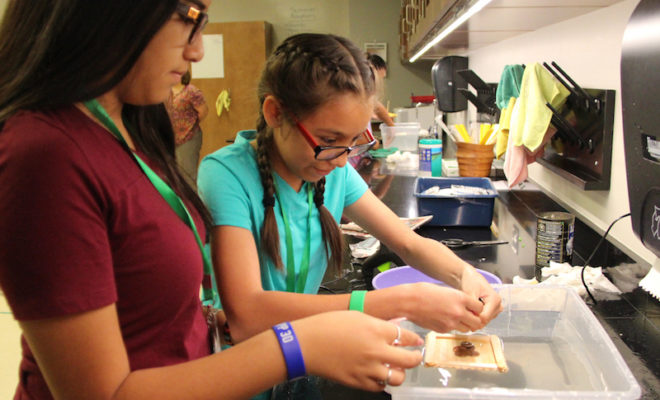 News
KIPP:3D Students build and innovate at Cooper's Camp Innovation
By |
The John Cooper School, a PK-12 independent school in The Woodlands, sponsored CAMP INNOVATION, June 11-15, for 32 rising sixth and seventh graders from KIPP:3D Academy. The camp, offered free of charge, was held in The Rock Math + Science Center on the Cooper campus.
Planned in collaboration with Rice University School Mathematics Project (RUSMP), Camp Innovation featured hands-on learning activities in math, science, technology and engineering.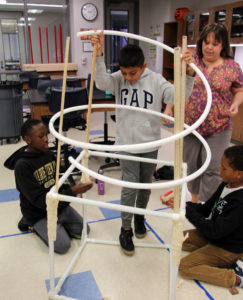 "Part of the vision when we built The Rock Math + Science Center was to be able to offer opportunities for students to experience educational benefits here who otherwise would not have the opportunity to benefit from what we are able to offer," said Cooper's Head of Middle School Charles Williams, who helped coordinate the camp. "Our hope is to inspire curiosity by exposing them to real-life STEM applications so that they will be inspired to see options that are available to them."
Cooper science instructors Liz Mayberry, Jason Vasquez and Laura Wetzel developed the curriculum and a schedule by collaborating with representatives from Rice in May. At the camp, the Cooper faculty taught three rotations of students per day with engaging hands-on activities such as building and testing a catapult, learning to code using block coding for "Sphero Olympics" competitions, creating with a 3D pen, building and testing flotation devices and launching water rockets.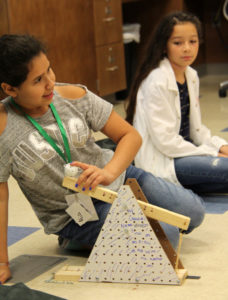 Wetzel, who teaches fifth grade science at Cooper, said the campers acclimated quickly and were enthusiastic. "The students were bright and very receptive to learning such things as coding for our Olympic competitions. They picked up on things quickly. One student even asked if they could please continue for a second week!"
To conclude the week, campers had the unique opportunity to see engineering in action by touring the Huntsman Advanced Technology Center in The Woodlands in the morning, followed by a pizza/awards celebration in the afternoon.
Vasquez, a Middle School science teacher at Cooper, believes the camp experience will have lasting effects. "I think an experience like Camp Innovation provides opportunities for our future mathematicians and scientists to investigate and explore their passions in a student-driven curriculum," he said.Established in 1988, The John Cooper School is a college preparatory, independent school that has been recognized for excellence for its commitment to providing a caring environment to a diverse group of select students, enabling them to become critical and creative thinkers, effective communicators, responsible citizens and leaders, and lifetime learners. www.johncooper.org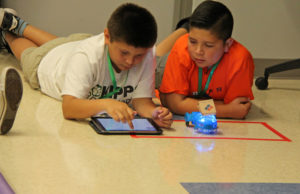 Finishing its second decade, KIPP has become a national leader in the movement to provide all children with access to an excellent education. KIPP:3D, serving students in fifth through eighth grade, is one of 28 KIPP schools in the Houston area. KIPP was founded in Houston in 1994 and has grown to 209 public schools in 20 states and Washington, D.C. Houston is KIPP's largest region and educates 14,500 students in 28 schools. While only 10 percent of students from low-income communities in Harris County graduate from college, nearly 50 percent of KIPPsters, tracked from the 8th grade, graduate college. www.kipphouston.org