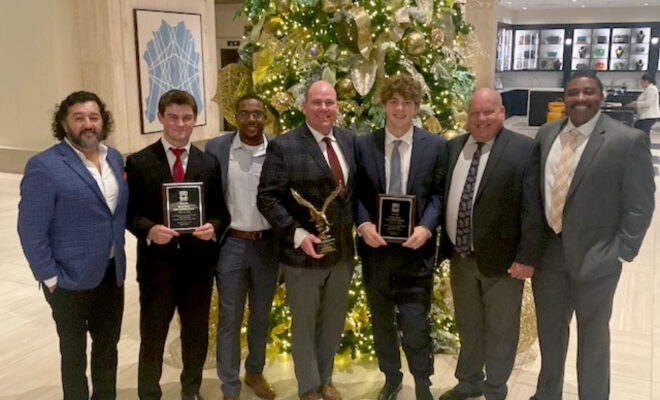 Fitness & Sports
Cooper's Head Football Coach Named Coach of The Year by The Touchdown Club of Houston
By |
THE WOODLANDS, TX – Congratulations to John Cooper's Head Football Coach, Erik DeHaven, for being recognized by The Touchdown Club of Houston as the 2021 Private School Coach of the Year.
"Winning Coach of the Year is a tremendous honor, but this award has nothing to do with me; it is more importantly a reflection of our community, staff and players. It's amazing to be a part of such a loving and supportive community. These young men are champions both on and off the field. That's the real award!" said Coach DeHaven.
DeHaven brings extensive coaching experience to Cooper. He has coached for 20 years at the high school, collegiate and professional levels. Most recently, DeHaven served as the head coach at St. Pius X High School in Houston where he was nominated as Coach of the Year by the Touchdown Club of Houston. At St. Pius, he led the Panthers to a #1 state ranking for private schools.
Over his career he has coached 71 players who went on to play collegiate athletics, including five who were named All-Americans. DeHaven previously served as head coach at Lutheran High North High School and coached at Lutheran South, Concordia University and The South Houston Ducks of the XFL.
The John Cooper School is a PK-12 independent, college preparatory day school that has been serving The Woodlands and greater Houston area since 1988.
For more information, visit www.johncooper.org.